A note from the Sport Chek Mother's Day Run, Walk and Ride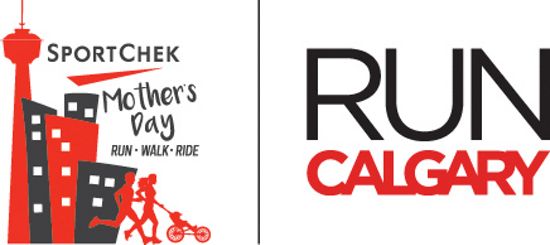 As we navigate this unprecedented time, together with our race partner Run Calgary, we have made the decision to cancel the 2020 Sport Chek Mother's Day Run, Walk and Ride on Sunday, May 10.  Like many of you, we are very disappointed, however, feel strongly that it is the responsible thing to do for the safety and wellbeing of our community.
For over four decades the Mother's Day Run, Walk and Ride has brought together the Calgary community in the spirit of movement to support two amazing charities, the Calgary Health Trust NICU and Canadian Tire Jumpstart Charities. We look forward to finding safe and healthy ways for us to move together in the future. 
For those of you already registered, Sport Chek will be refunding your race fees. Please watch for an email from Race Roster regarding your reimbursement.
Please stay safe and healthy.
Your friends at Sport Chek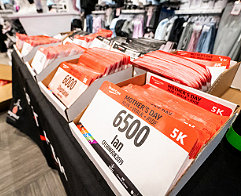 Package Pick up at CF Chinook Centre
6455 Macleod Trail S
Sport Chek Women (North end of mall)
Thursday, May 7th, 2020
4:00pm – 8:00pm
Friday, May 8th, 2020
12:00pm – 8:00pm
Saturday, May 9th, 2020
10:00am – 4:00pm
*Limited Quantities. Product available at race package pickup while quantities last.
Event Details
6455 Macleod Trail S
East parking lot
This year, Sport Chek is proud to present the 5K Walk & Run, 10K Run and FREE Little legs event for kids.
Sunday, May 10th, 2020
8:50 am – Wheelchair & Handcycle Start
9:00 am – 10KM Run Start
9:15 am – 5KM Run Start
9:20 am – 5KM Walk Start
10:30 am – Little Legs
Course Information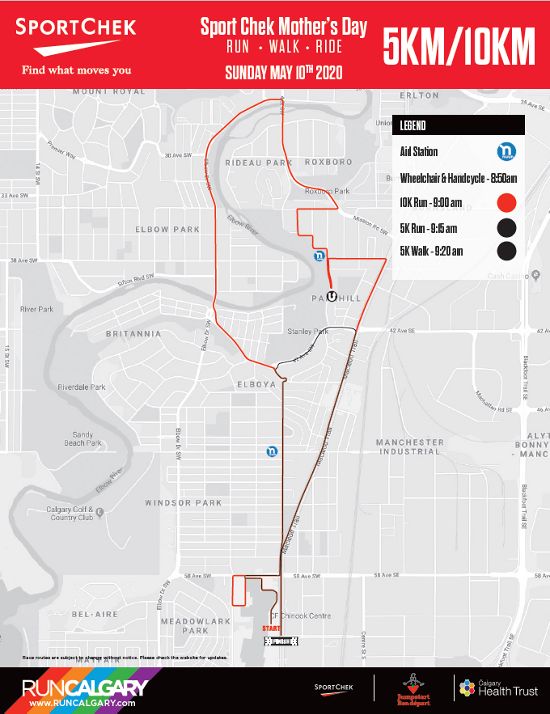 COURSE MAP
Red:
10 KM Run
10 KM Wheelchair
10 KM Handcycle
Black:
5 KM Run
5 KM Walk
5 KM Wheelchair
5 KM Handcycle


MOTHER'S DAY FAQ

When is Mother's Day?

Mother's Day 2020 takes place Sunday, May 10.

What is Mother's Day?

Canadians celebrate Mother's Day by showing their appreciation for mothers or mother figures. Mother's Day is celebrated in Canada is on the second Sunday of May each year.

Is Sport Chek open on Mother's Day?

Yes. Sport Chek stores will observe normal business hours on Mother's Day.

Can another registered participant pick up my run, walk & ride package at the Package Pick Up?

Yes, another registered participant may pick up your participant package.

Are dogs allowed?

Certified guide dogs are allowed, we do not allow dogs in the 5km or 10km.

Are strollers allowed?

Absolutely! There are hundreds of them at this family event.

Do participants under the age of 4 need to complete and submit a Registration Form?

Yes, all participants (even "no charge" participants) must be registered. A parent or guardian must sign the waiver form.

Do you offer complimentary entry fees for elite runners?

No. This is a family fundraising event.

Is there a separate registration for the Little Legs Race?

Yes. It is free for children (2 – 4 years of age) that have a parent or guardian that have registered for the Run, Walk & Ride however we need parents to register each child in Little Legs for the purpose of the waiver.

Where do the proceeds go?

We are fortunate enough to have had this event support the Calgary Health Trust (Neonatal Intensive Care Unit – Foothills Medical Centre) for the past 12 years raising over $2,000,000! This year, we will continue to support the Calgary Health Trust (NICU) & Canadian Tire Jumpstart Charities!

Is parking free at Chinook Centre?

Yes, there is free parking at CF Chinook Centre.

Where do I find my race bib number?

Your bib number will be emailed to you in early May. If you cannot find your bib number, you can look it up in your Race Roster account or we can look it up for you by name when you come to pick up your bib. If you register after April 28th your bib number will be assigned on site and you will not have your name on your bib.

Is there event day registration?

No. The last opportunity to register is on Saturday, May 9th (10:00am – 4:00pm) at Package Pick Up.

Can I walk the 10 KM course?

We prefer that the 10 KM continues to be a run only event as we are required to be off of the Calgary roadway system by 10:45am.

Do you have a place at Chinook Centre where participants can leave their jackets, sports bags etc.

Yes, we have a Bag Check Tent that is staffed during the event. It is by donation and any funds raised will be split between the two charitable partners.

Are there washrooms on the run, walk & ride course?

Yes. There are portable washrooms at Chinook Centre (also inside Chinook Centre) & the 2 Aid Stations on the course.