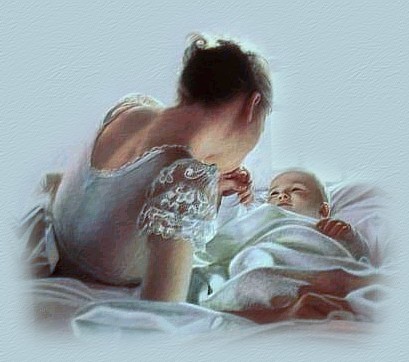 Choose from these Short Mothers Day Poems & Verses, Mothers Day Quotes & Sayings, Mother's Day Wishes, Mother's Day Greetings, Mothers Day Messages For Card Making, Scrapbooks, Crafts or a Church Newsletter/Bulletin
In this section, I have a large selection of Free Christian Mother's Day Verses and Mothers Day Poems for card making — for non-commercial use. The Mothers Day Quotes are free to use when you don't know what to write in your homemade mother's day cards and you're looking for Christian Wording that will complement your Mother's Day card making, e-cards to send to your Mother on Mother's Day, a church bulletin/newsletter, scrapbook or any other craft project – provided you abide by the 'Terms of Use'.
You may translate mother's day verses into your own language when using for your homemade cards – making sure the translation is 'accurate' though. But if you are using the 'Google translator' tool I've placed on my site, you will need to check the accuracy of the translation.
I have added the same verses 'rewritten' with the "I", "We", "Us" and "Me" changed, so individuals or groups can choose the verse that they like – whichever is applicable. I also ask that none of the words of these verses be changed. They are all free for you to use, but must remain as I have written them.
There are more links of interest including a Poem for Mother's Day & Mother's Day Flash Movie. Also, if you want to send this page to a friend, click on the 'Share This Page' button after the last verse – or if you want to contact me, click on the 'Mail' button below.
He will feed His flock like a shepherd: He will gather the lambs in His arm, He will carry them in His bosom and will gently lead those that have their young. – Isaiah 40:11
Mothers have a special way
Of saying, 'I love you',
A love that God has given them,
A love that will hold true
For Mothers sacrifice so much,
Providing for the home,
Creating there an atmosphere
That reflects God's love alone.
* The verse above is also available on a beautiful picture background – for 'FREE' on my facebook page, click on: Mother's Day Poem Also, you can download it from here: A Mother's Love*
We just want to thank the Lord
For a Mother such as you
You were there throughout the years,
Whatever we went through
And we just want to say that we
Love you so very much
And we're praying that the Lord
Will shower you in love.
#2
We're praying to the Lord
That He will bless your day
And that you'd find a quietness
When to Him, you come to pray
We pray you'd know how much you've meant
To us through all these years,
For you have been there on your knees,
Sometimes with bitter tears
God has seen your Mother heart
And answered your heart pleas
And Mum, because of your strong faith,
We also now believe.
#3
Mum, we just want to say
How much you mean to us
And how we do appreciate
Everything you've done for us
We pray that God will bless you
In an even greater way
And that His presence will be with you,
Especially more today.
#4
May God's blessings be on you,
Today and every day,
For you have more than been a blessing
And shown others the way
We just want you to know, today
How much you've really meant
And that we love you very much,
A Mother heaven sent.
#5
I pray you'll know God's love
More abundant in your life
And know how much you're valued
As a Mother and a wife
I want so much for you to know,
I've appreciated you
And pray you'll have a wonderful day
In all that you may do.
#6
I pray that God would touch you
And fill your life afresh
With His grace and mercy
So you'll know that you are blessed
For you deserve some time out
To relax in God's love
And reflect on Him with thankfulness
For His blessings from above.
#7
I pray that on this mother's day
You'll have some time for 'You'
To be able to do those special things
You've always wanted to
I pray you'll feel the closeness
Of the Lord God above
And know how much you're thought of
And how much that you're loved.
#8
May you know the love of God,
More and more each day
And know how much He values you
In every little way
Today, I want to let you know,
I appreciate what you do
And I want you to know that I
Am thinking now of you.
#9
We just want to let you know
How much that we love you
As a Mother and a Grandmother,
You've shown what love can do
For you are a true example
Of a Mother's tender love,
And a demonstration of Godly faith
That you've passed down to us.
#10
(Front)
A mother's heart beats the rhythmic melody
Of faith, hope and love
And Christ's tenderness is reflected
Through the softness of her touch…
(Insert)
Few words can truly express
How much we value you.
You're an inspiration to us, mum,
In what you say and do.
As our thoughts turn towards you,
We thank the Lord above,
For He created you to be
A vessel of His love.
(Front)
The blessing of a Mother's love…
(Insert)
God blessed us with a wonderful mother
Full of love and wisdom,
Who filled our lives with precious memories
We cherish while creating new ones.
We want you to know we love you, mum,
For being the mother you are
And for sowing the seeds of godliness
That shaped us for eternity.
Happy Mother's Day!
© By M.S.Lowndes