Happy Monday Blues Quotes: Are you excited and happy, or sad when your weekend is over?
Whether you suffer from Monday Blues or not, the following positive quotes can improve your Monday motivation for a great week.
Why you struggle with Monday Blues Quotes?
But before we get to our motivational quotes, let's take a look at what Monday Blues is all about, first.
It's not just in your head.
You actually may have some valid reasons to feel crappy, tired, and unmotivated on Monday mornings.
#MotivationMonday exists for a reason!
It's easy to get caught up with life and just go through the motions, but we challenge you to pause, take a deep breath, and think about what you want for your day, week, or year – and you can start by reading the 10 positive quotes below!
---
---
---
---
---
---
---
---
---

Reason 1: Your sleep pattern is off
One reason for Monday Blues is that your sleep pattern changed over the weekend.
Most of us sleep in on Saturdays and Sundays. That tends to mess up your internal clock and makes it so much harder to get up on Monday morning.
Instead of "rise and shine", you turn into a grumpy McGrumpy.
It also doesn't help if you partied a little too hard or indulged a bit too much over the weekend either.
Reason 2: You prefer weekends
Duh.
Another reason for Monday Morning Blues is that weekends are great.
If you're honest, you probably dread Sunday night and start moping as soon as Sunday evening comes around.
You don't want to go back to work because it's great to have all this free-time. And a workweek doesn't give you much of that.
Maybe you even hate your job. Or at least it doesn't really inspire you.
Ricky Gervais said:
Mondays are fine. It's your life that sucks!
And that's actually great wisdom when you think about it.
There's nothing wrong with Monday mornings if you love what you're doing.
It's usually the j-o-b thing that's kind of a bummer 🙂 …
But luckily, we have a great selection of positive Monday Blues Quotes for a positive attitude! After a fun or relaxing weekend, you're off to a fresh start.
So that's at least one positive thought.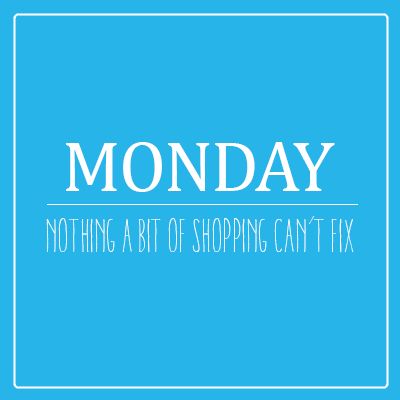 Positive Monday Blues Quotes
Especially if you are not a Monday person, these inspiring quotes can make your start of the week more positive! Don't focus on the hard work but on the simple pleasures ahead of you.
Forget your Monday Morning Blues. Amazing things can happen this week!
Mondays are the start of the work week which offer new beginnings 52 times a year!

David Dweck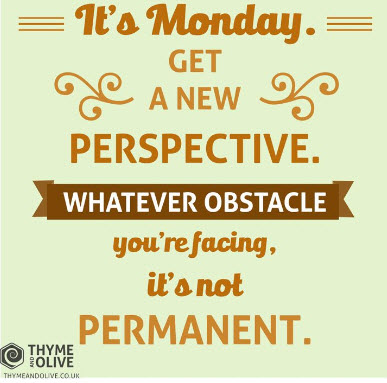 New Monday. New week. New goals.
Don't let a day of the week have so much power over your happiness. Happy Monday!

Andrea L'Artiste
"One secret of success in life is to be ready for your opportunity
when it comes" – Benjamin Disreali quotes
Every Monday you wake up is a day to make a change

Irvine Welsh
"I must break the routines and become a person who becomes productive every Monday.
I must break the mindset of unhappiness and turn myself into a happy magnet for Mondays."
– Leggy Saul Positive Monday Motivation Quotes
Your Monday morning thoughts set the tone for your whole week. See yourself getting stronger, and living a fulfilling, happier & healthier life

Germany Kent
Work in a way that you look forward to Monday mornings – Swami Parthasarathy
"The starting point of all achievement is desire" – Napoleon Hill
"Often times, it's not the situation that makes you emotional, it's
the people and things that come to your mind when it happens".
When you start to do the things that you truly love, it wouldn't matter whether it is Monday or Friday; you would be so excited to wake up each morning to work on your passions
Edmond Mbiaka
"You have exactly enough energy for one day at a time,
remember that" – Positive Monday Quotes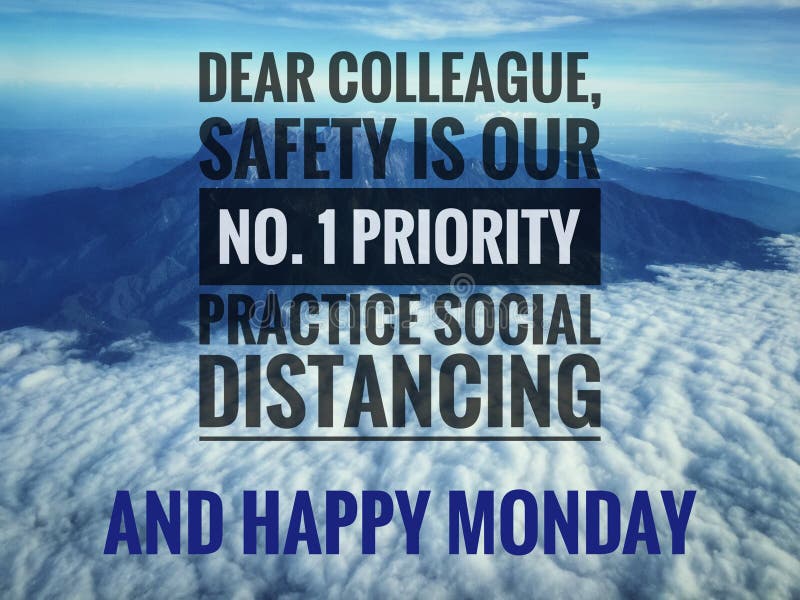 More Motivation for a Positive Week
If you still need help to feel positive on Monday mornings, you'll find more encouraging quotes to beat Monday Blues below.
Maybe they can give you a more optimistic mindset and a positive outlook on your week…
"You are one decision away from an entirely different life"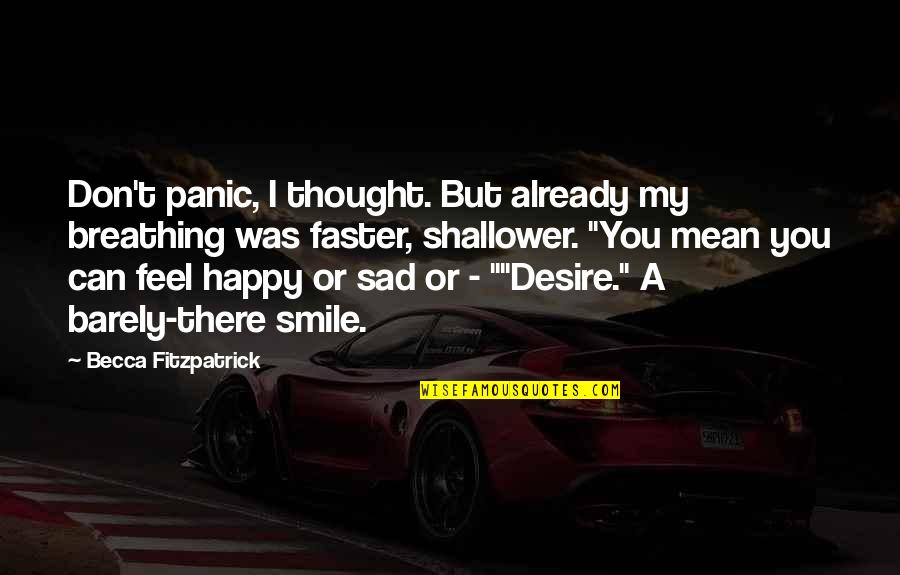 You master Monday! You start winning the day! You start winning the week! Then the month! Then the year! – Eric Thomas
The best weeks start on Monday

Nice Peter
"It's your life. Don't let anyone make you feel guilty for living
it your way"- Positive Quotes
Monday is a good day to have a great day! It's all in your attitude
"If you want to conquer fear, don't sit home and think about it.
Go out and get busy." – Dale Carnegie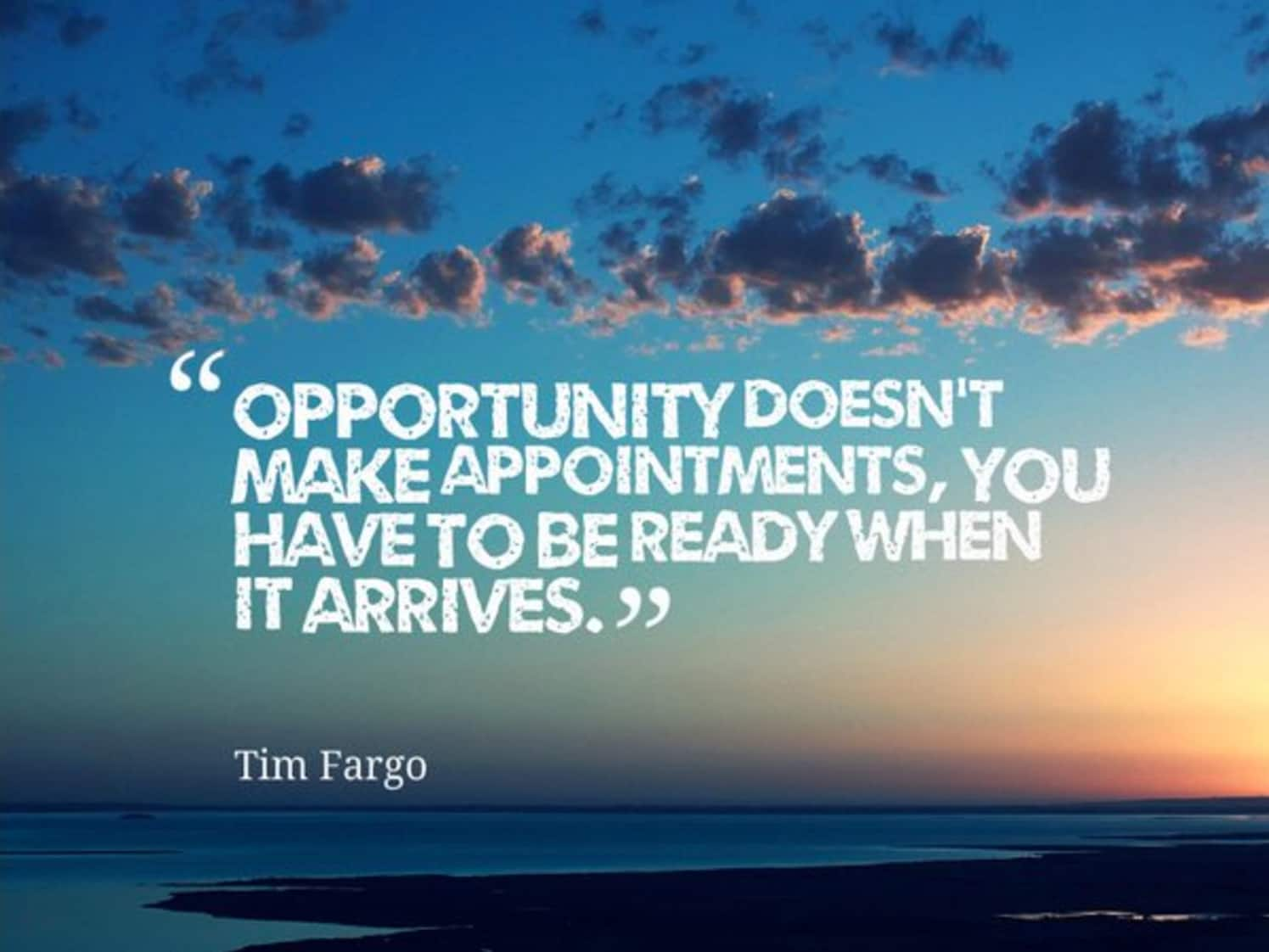 It's Monday, be awesome today!
Wake up on Monday and start your day with a lot of awesomeness and you will get happiness back – Jim Butcher
"A jug fills drop by drop" – Buddha
Monday is the day that opens up the week for many opportunities

R.K. Narayan
"True success is overcoming the fear of being unsuccessful"
– Paul Sweeney
Positive Monday Blues Quotes for Your Morning
Mornings can be tough. And Monday mornings may be the worst.
Let's check out a few more motivational Monday quotes to put the smile back on your face. Monday morning or not!
Let this Monday be kind to you: be happy with what you have and accept the things which you cannot change
The challenge of every Monday is to maintain the same vitality in each and every day of the week

Byron Pulsifer
"The people you meet are either reflections of a repeated cycle
or guides toward a new start. Notice the difference"
Hey, I know it's Monday, but it's also a new day, a new week, and in that lies a new opportunity for something special to happen

Michael Ely
"A good plan today is better than a perfect plan tomorrow"
Monday plan: drink coffee, be awesome, ignore negativity.

Beat Monday Blues Quote
It's a new day, a new week, start off fresh to accomplish your best!
Bonus Round of Funny Monday Blues Quotes
If you suffer from Monday Blues and can't think a single positive thought, maybe these funny Monday Blues quotes can help you be a little happier!
This can be a wonderful week. Maybe you just need a little Monday inspiration…
I've come to the conclusion that Mondays last 50% longer than the other days
If each day is a gift I would like to know where I can return Mondays

John Wagner
"It takes twice as long for me to not get anything done on Monday as it does the rest of the week"
Just once, I would like to wake up, turn on the news, and hear… "Monday has been canceled, go back to sleep"
Too much Monday, not enough coffee
Things I don't like: 1) Probably you. 2) Cold coffee. 3) Small talk. 4) Mondays. 5) Having small talk with you on a Monday while my coffee is getting cold.
"May your coffee be strong and your Monday be short"
Monday is like a math problem. Add the irritation, subtract the sleep, multiply the problems, divide the happiness
If Monday had a face, I'd punch it
Okay, come on. It's Monday, not Doomsday
If Monday were a person, it wouldn't have friends
Mondays should be optional
"The only good Monday is a Monday in bed" – Lee Horton
So, which of these positive quotes helps you the most to increase your Monday motivation and chase away your Monday Blues?
Maybe you still won't feel happy and joyful about going back to work. But hopefully, you're in a more cheerful mood and you'll have a great Monday!!
Enjoy your new week with these positive Monday morning quotes,