Halloween Activities For Kids: your little ghouls and goblins with these spook-tacular Halloween games, crafts, and activities for the classroom. Your students will be so distracted with their wickedly wild fun that they won't even realize that they're also learning.
1. Make ghost bombs.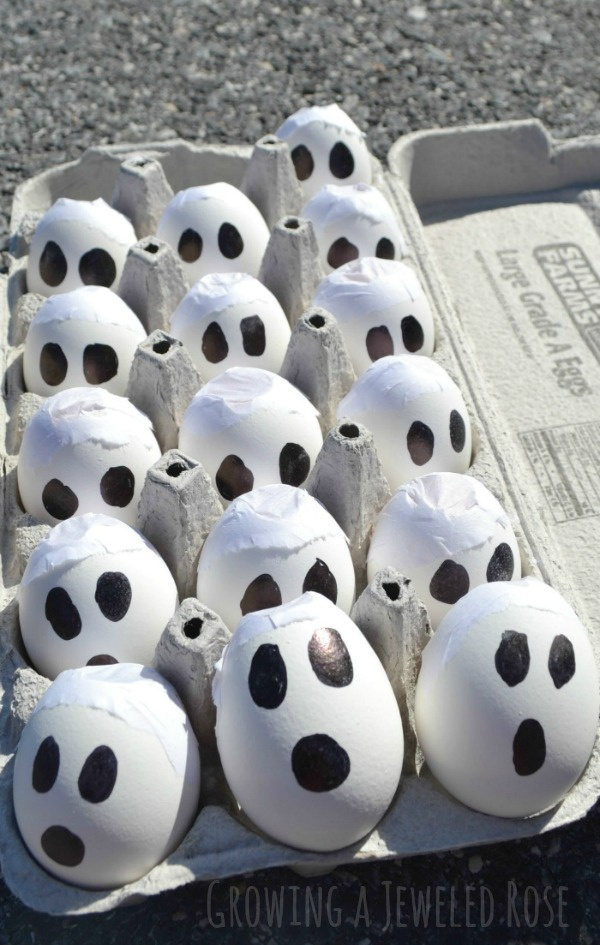 Do a little spooky science with these exploding ghost bombs. The main ingredients are hollowed-out eggs (make sure you rinse them well with antibacterial soap and hot water) and cornstarch. Click above for a full tutorial.
2. Try candy corn math.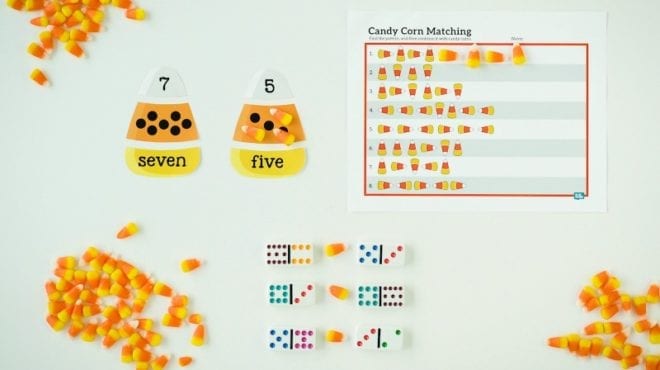 We've got some fun printables to get you started.
3. Experiment with Halloween candy.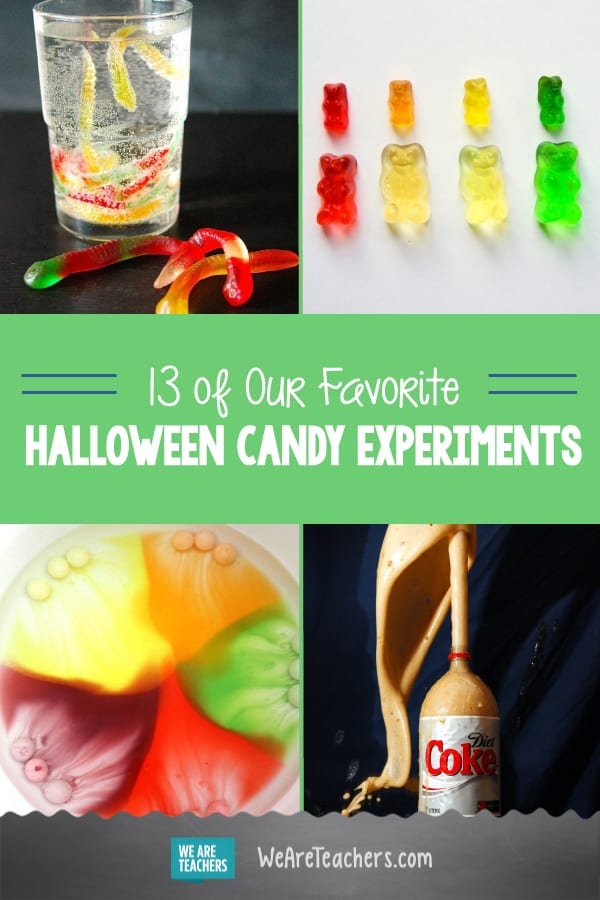 We love these easy ideas that will challenge students to think like scientists!
4. Read a spooky story.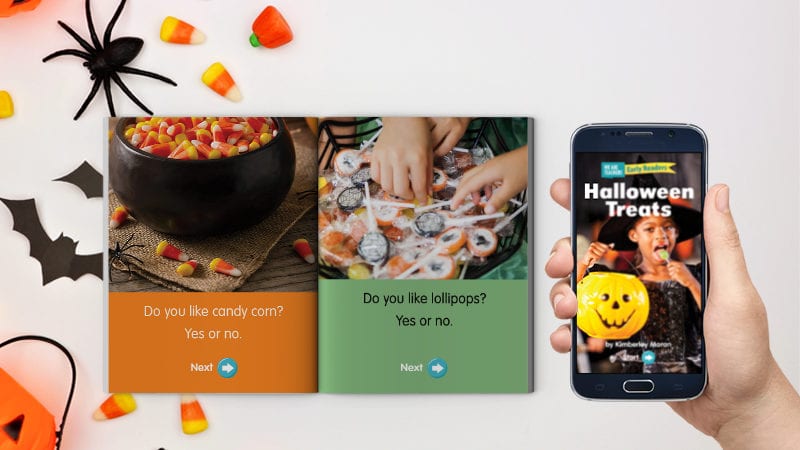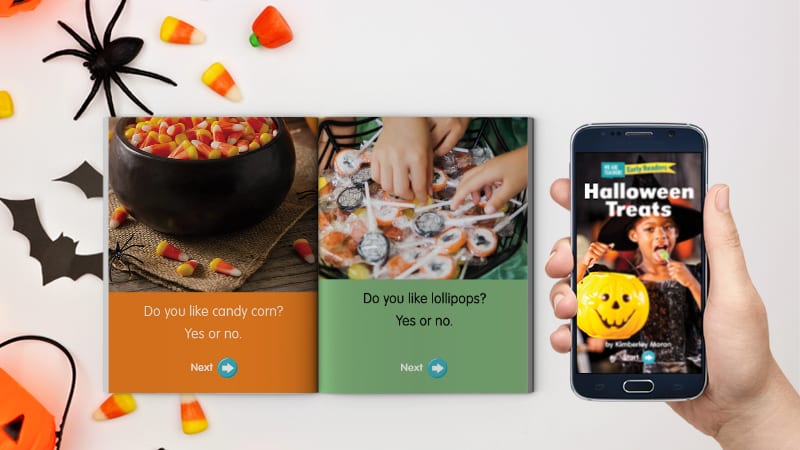 Our free Halloween early readers are super cute and perfect for grades K–2.
5. Make monster slime.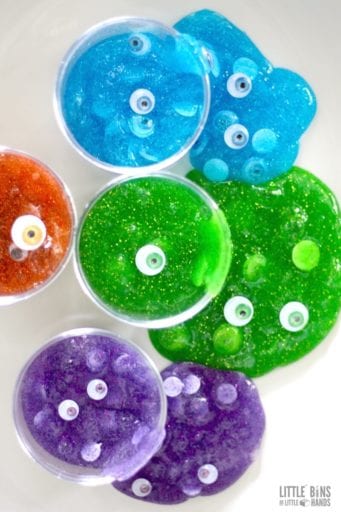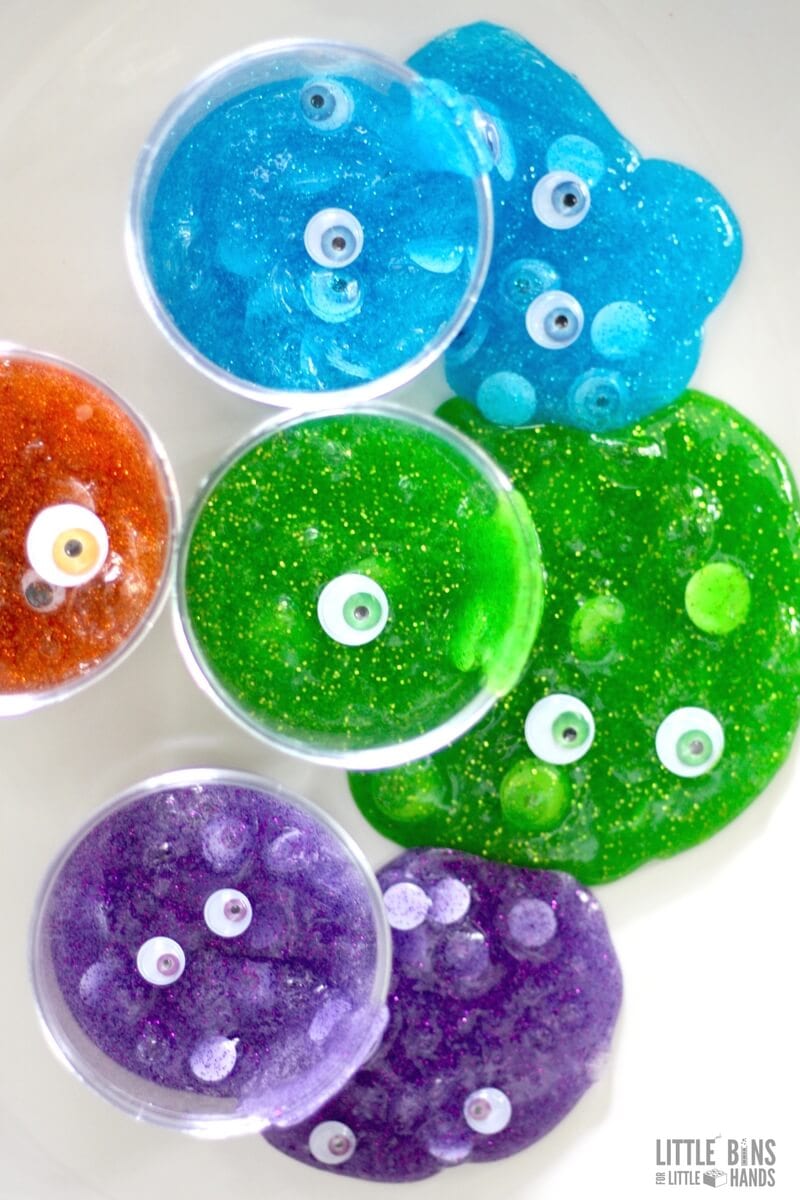 Most kids love getting their hands on anything that oozes. Add eyeballs into the mix, and it's a recipe for thrills and chills.
6. Carve reading- and math-themed pumpkins.
7. Make straw skeletons.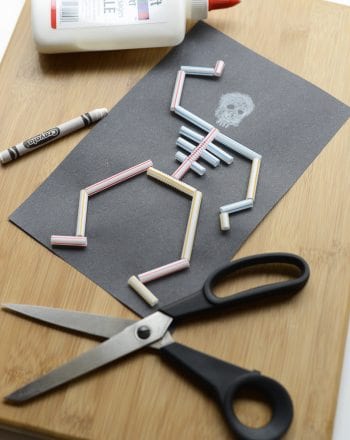 Insert a little biology lesson about the skeletal system when you work on these bone-chilling skeletons for Halloween.
8. Make Play-doh monsters.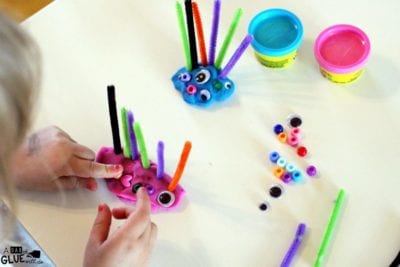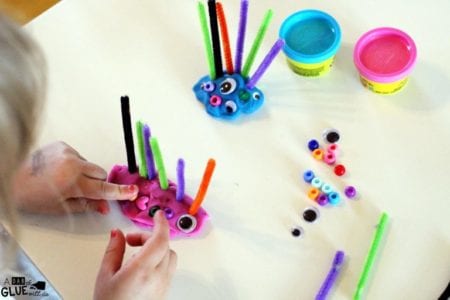 Blobs of Play-doh, sections of pipe cleaners, pony beads, googly eyes, and little kids' big imaginations—that's the recipe for this fun activity.
9. Do some Halloween writing.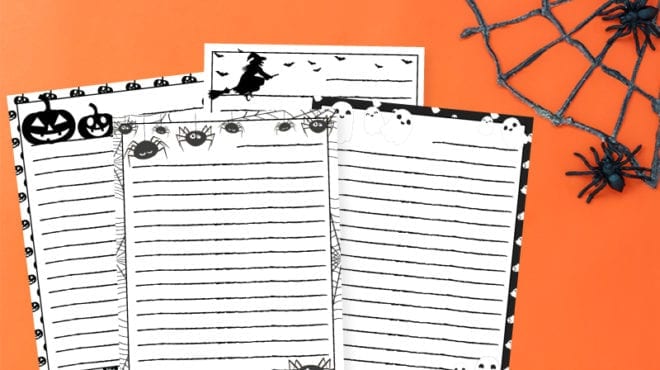 Our free writing paper is spook-tacular!
10. Play Witch Pitch .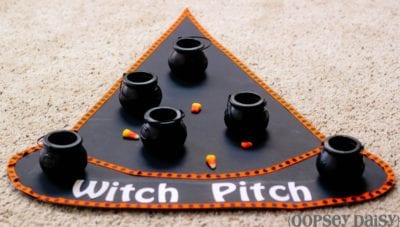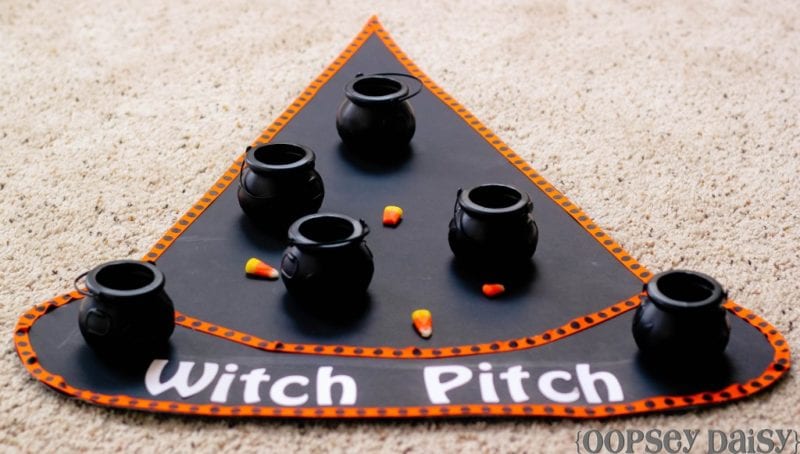 Test students' candy-tossing abilities with a themed game but encourage them not to eat all the candy corn before they start playing!
11. Make ghost rockets.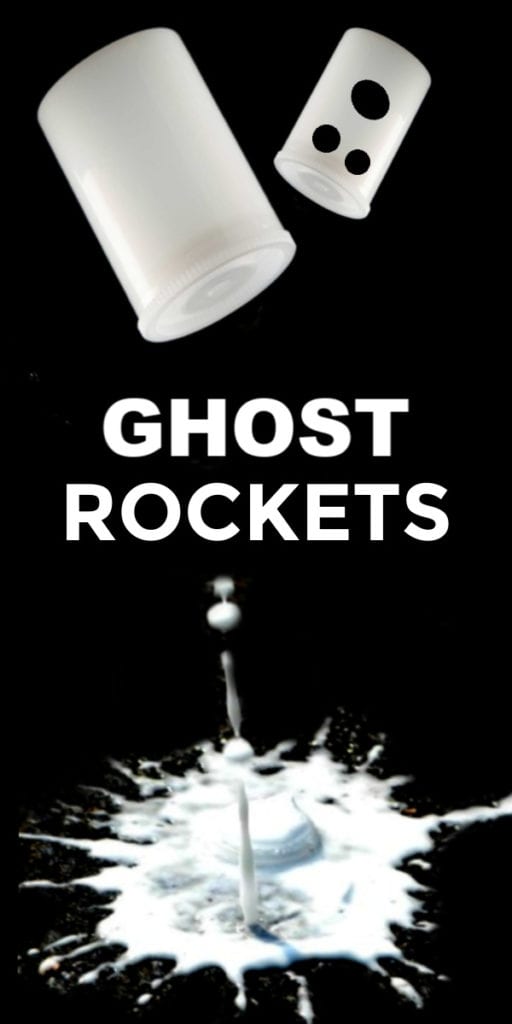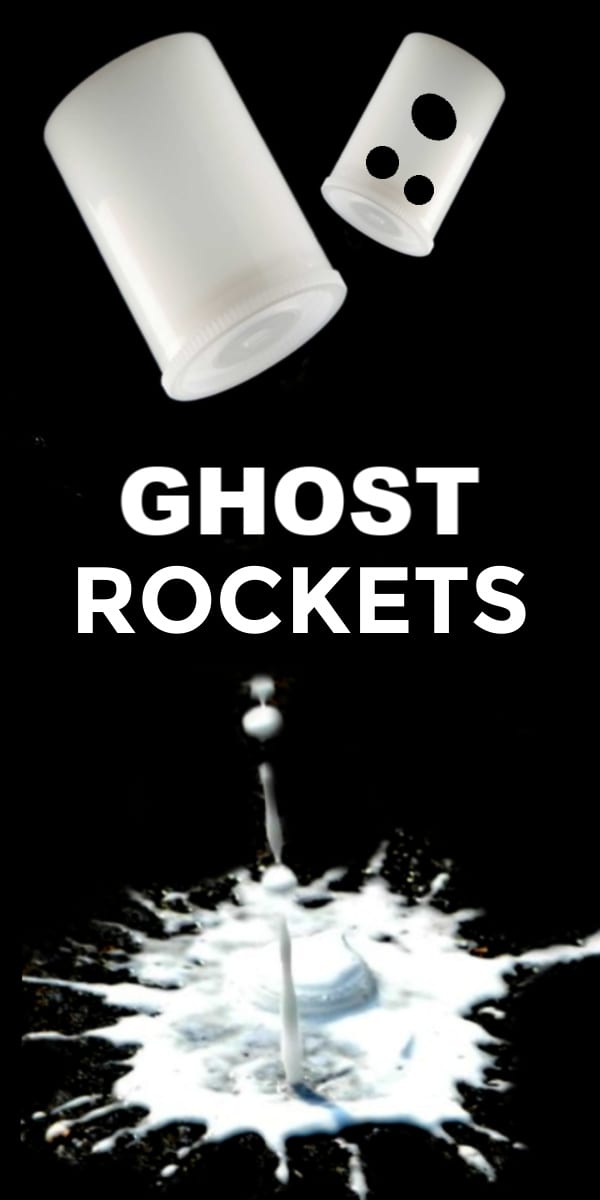 What kid wouldn't love to see a ghost rocket flying through the air? This project is definitely meant for the outdoors, though.
12. Create Halloween shadow puppets.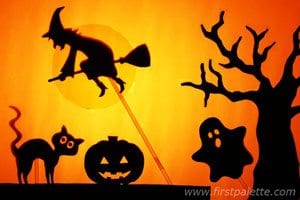 Tie this shadow puppet activity with a Halloween-themed story (or have the kids write their own!).
13. Make a goblin guts sensory bag.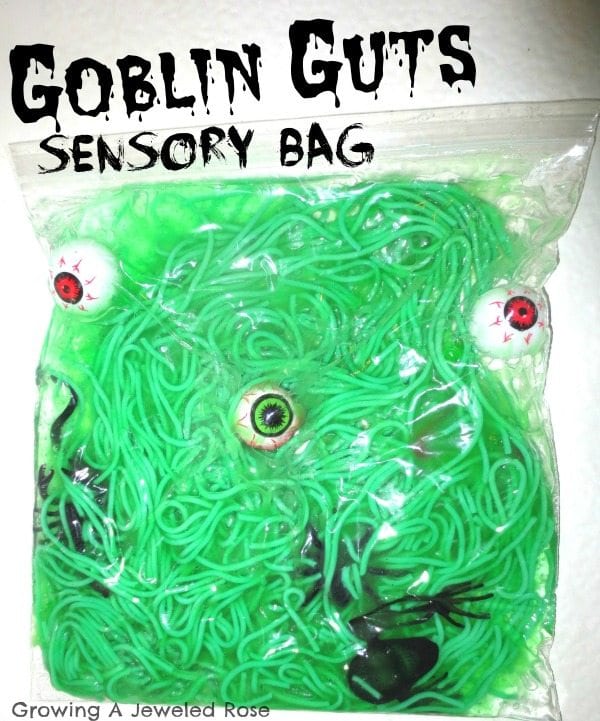 This disgustingly delightful sensory bag gives kids a feel of icky goo, without the mess.
14. Make spinning pumpkin tops.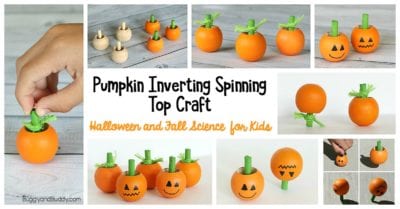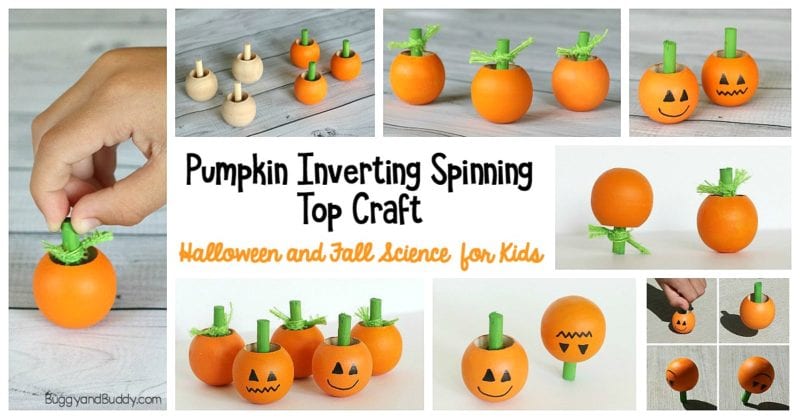 First paint then play with these adorable little pumpkin spinning tops that "break dance" while teaching a lesson in physics.
15. Make a pumpkin volcano.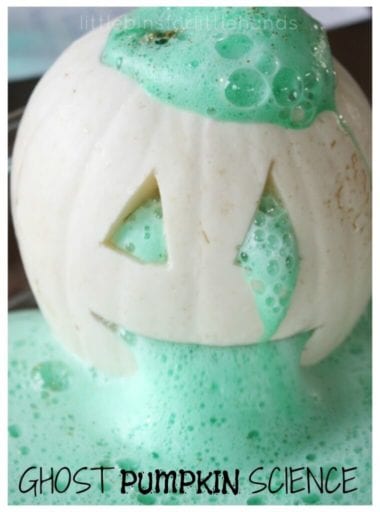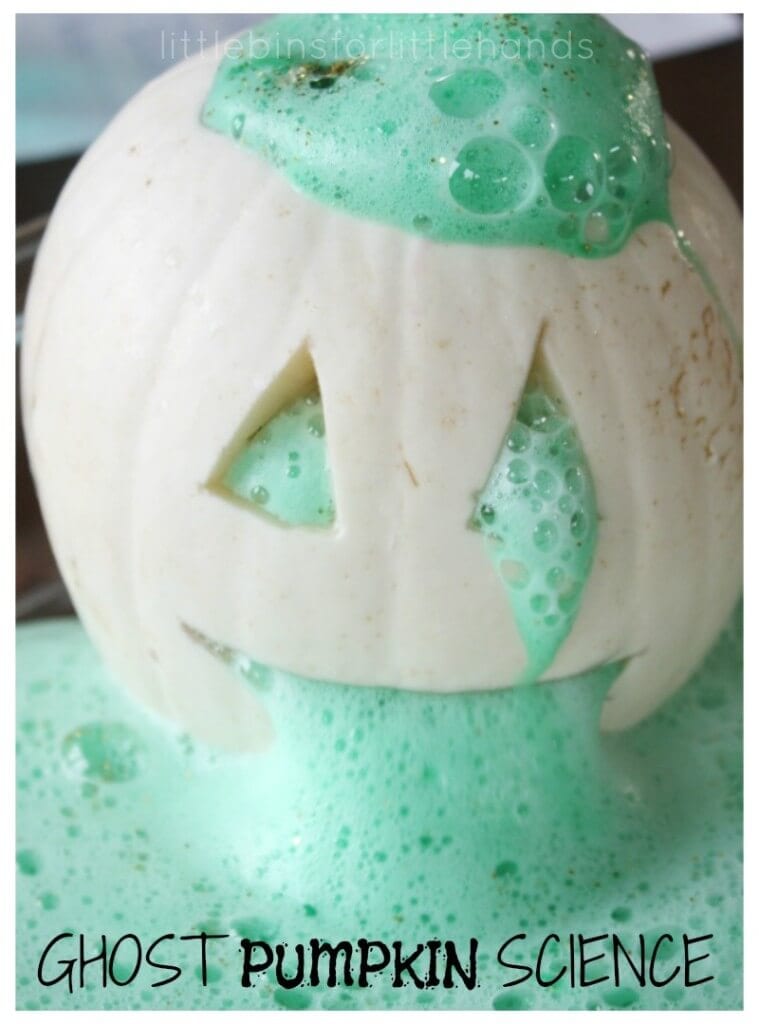 Pumpkins are just waiting to be made into a science experiment, aren't they? These pumpkin-canos will cause kids to erupt with sheer excitement.
16. Make egg carton bats and leaf ghosts.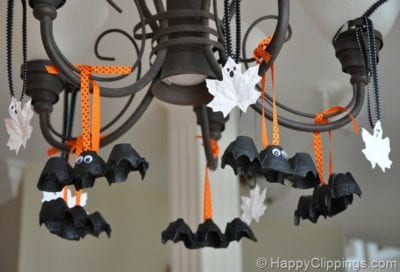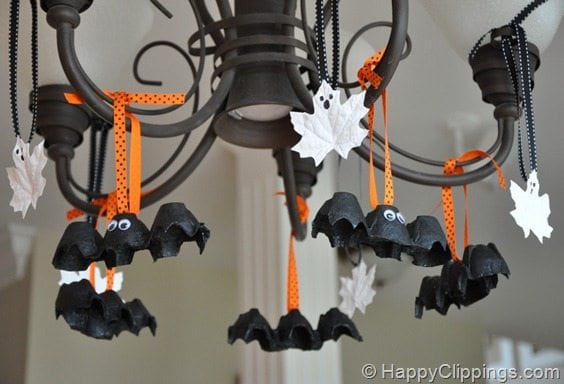 These cute little Halloween creatures are fun to make and hang around your classroom to celebrate the season.
17. Write pumpkin patch stories.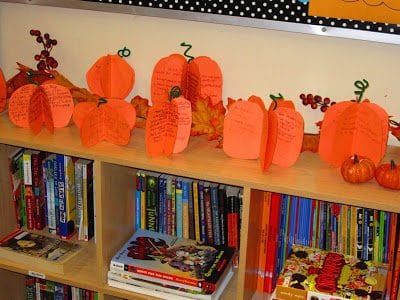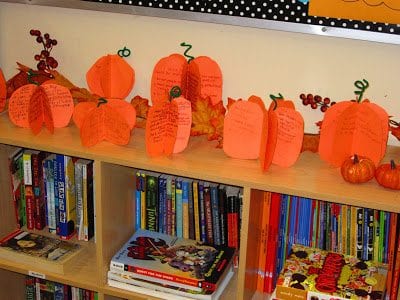 This teacher waved her magic wand and turned plain old pumpkins into a beautiful lesson in story elements.
18. Make geometric bats.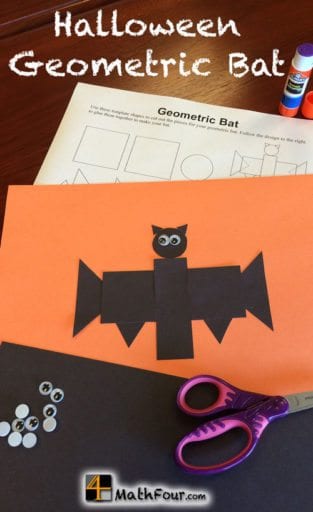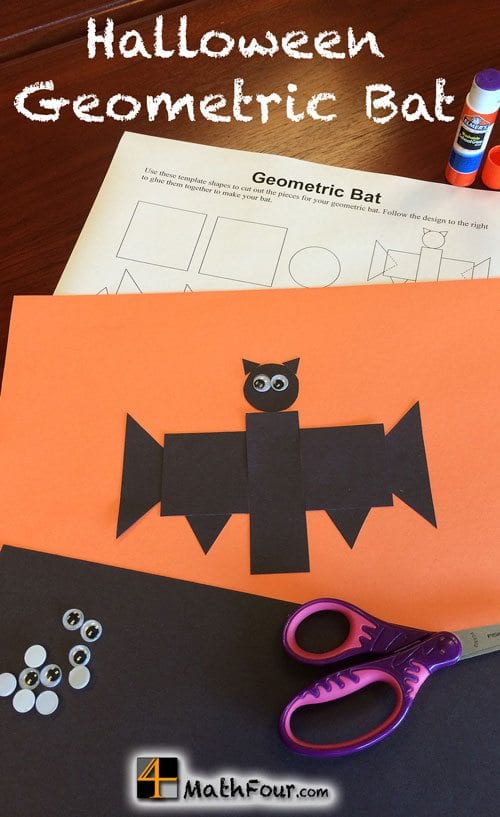 Teach a lesson in shapes and geometry while making this friendly bat.
19. Make—and graph—a seasonal treat.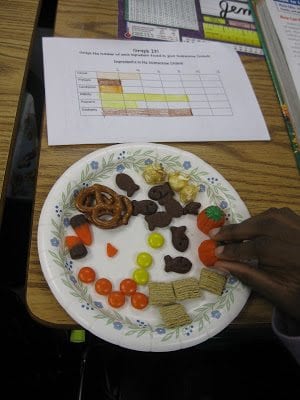 Students learn about mixtures and solutions in this experiment. And as a bonus they get to eat the treats afterward!
20. Calculate candy costs.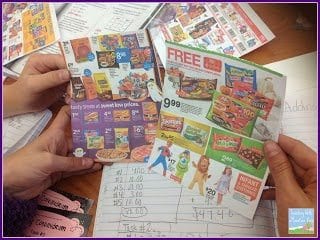 Learning how to add and subtract decimals is fun when candy is involved! Bring in some Halloween candy ads for a comparison shop of the best candy prices in town.
21. Experiment with Jell-O brains.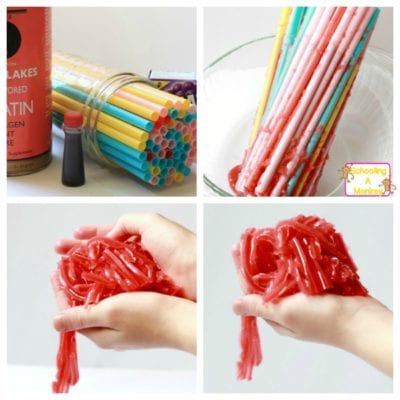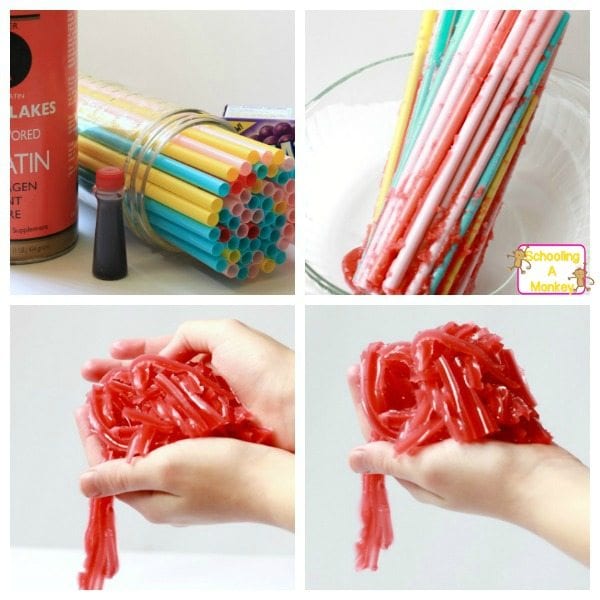 Gross out your students with this mound of Jell-O that closely resembles brains. Incorporate a science lesson and dare them to try a bite afterward.
22. Draw spooky spiderwebs.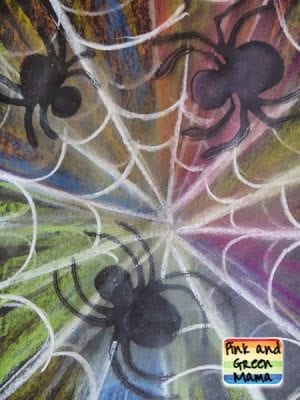 This tried-and-true art technique uses colored chalk and school glue to make some pretty awesomely creepy spiders.
23. Make a ghost dance.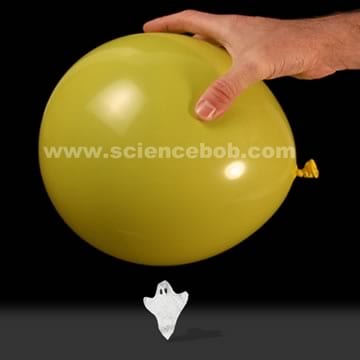 Isn't science fun? Make this cute little tissue ghost dance with just a balloon and a little static electricity.
24. Make glittery spider webs.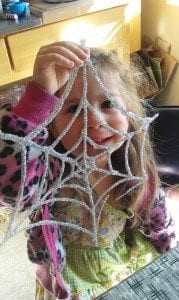 If the words glitter and glue in the same sentence put you in a mild panic, this project is probably not for you. But if you give it a try, you'll love the results.
25. Make spider headbands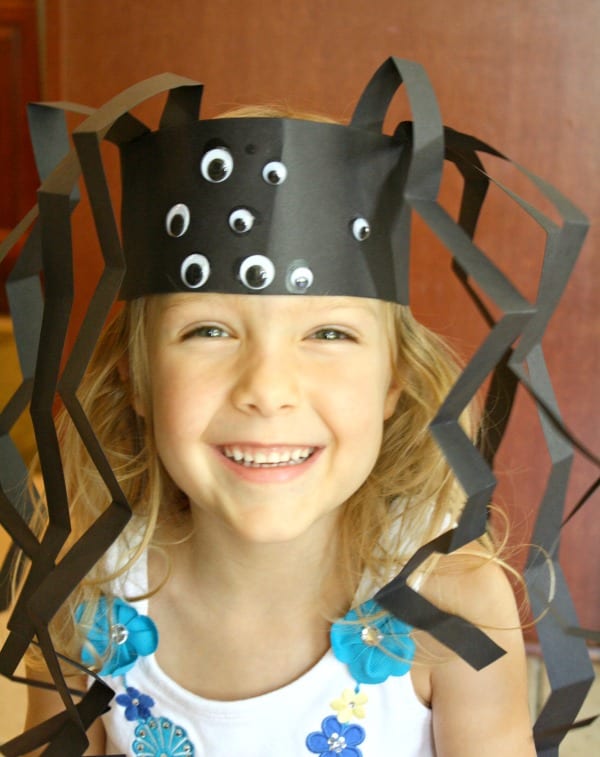 Source: Fantastic Fun and Learning
Imagine a parade of the cute little kindie-spiders in your school walking down the hall! They'll love them and so will their parents.
26. Try some Franken-fun.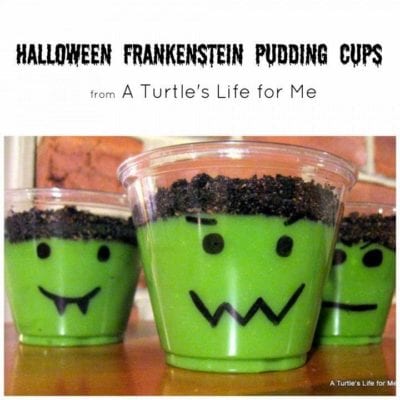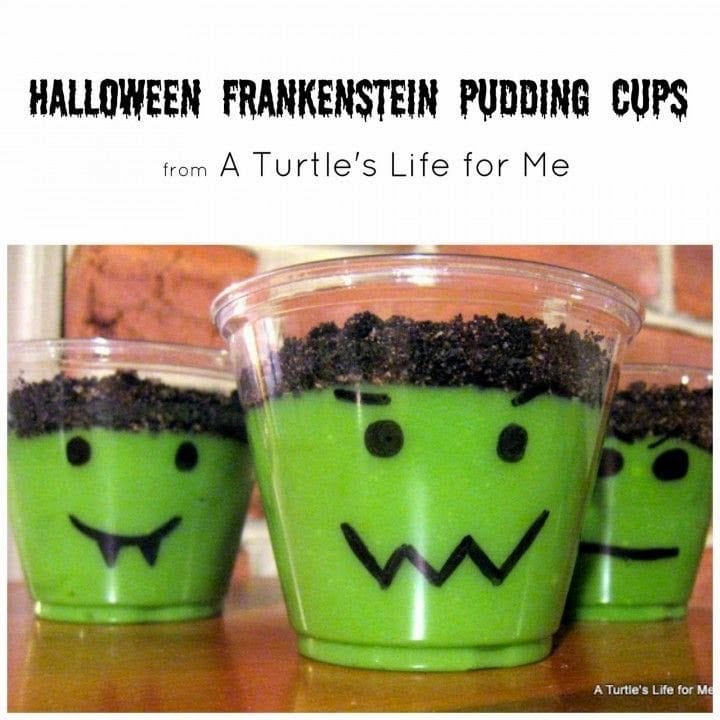 We love this collection of learning and fun ideas based on everyone's favorite monster, Frankenstein.
27. Make cinnamon leaf ornaments.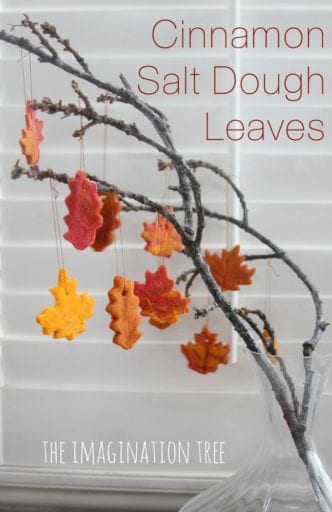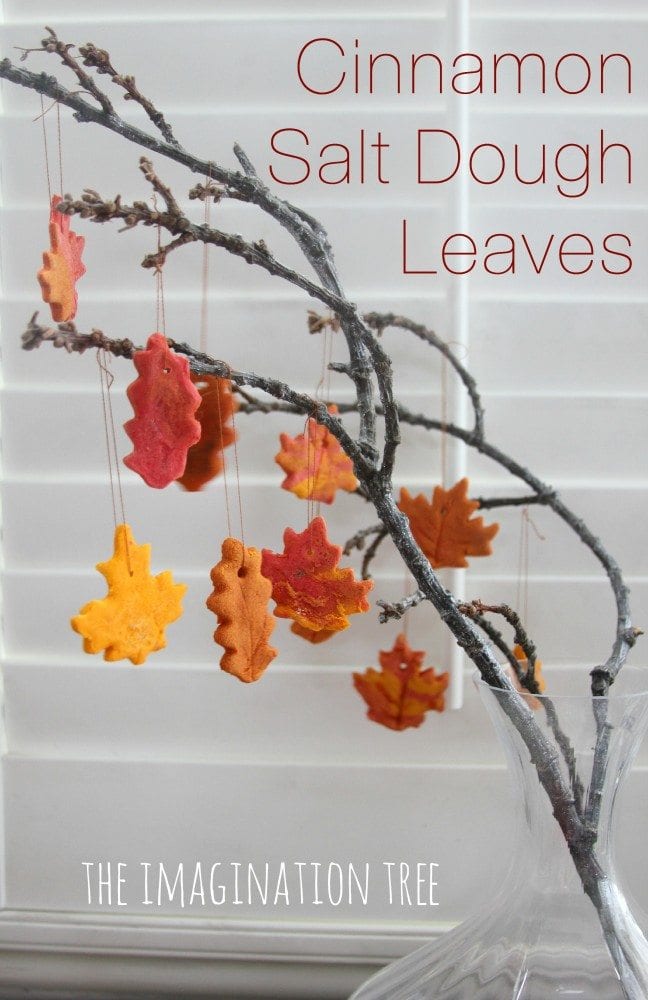 Add a little spice to your salt dough recipe to make these sweet-scented ornaments to adorn your classroom.
28. Use straws to create ghosts.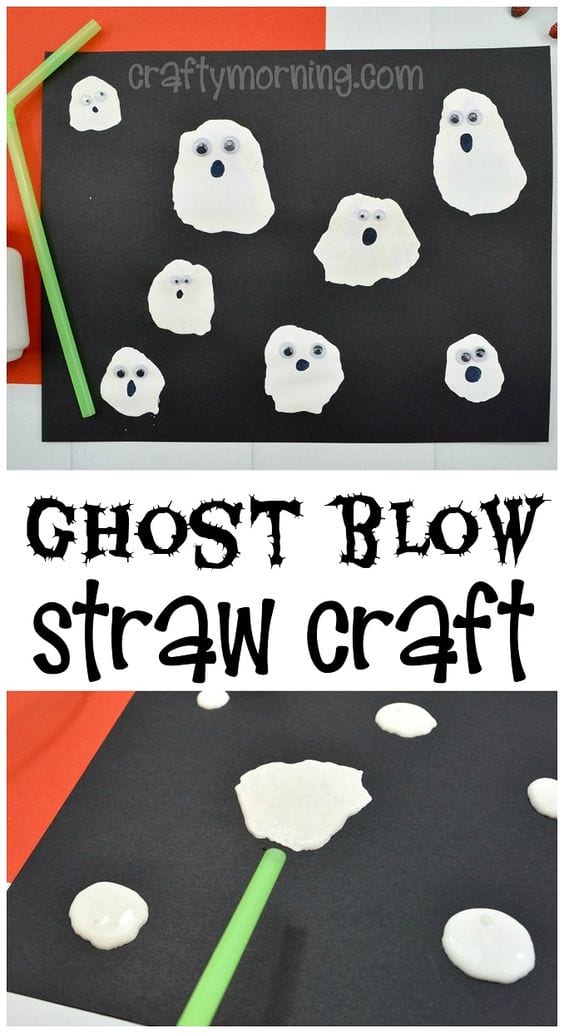 Pucker up and blow some strange and eerie ghosts, using straws and white paint. Add googly eyes and a mouth with a black marker to give them each their own personality.
29. Create dotted pumpkins.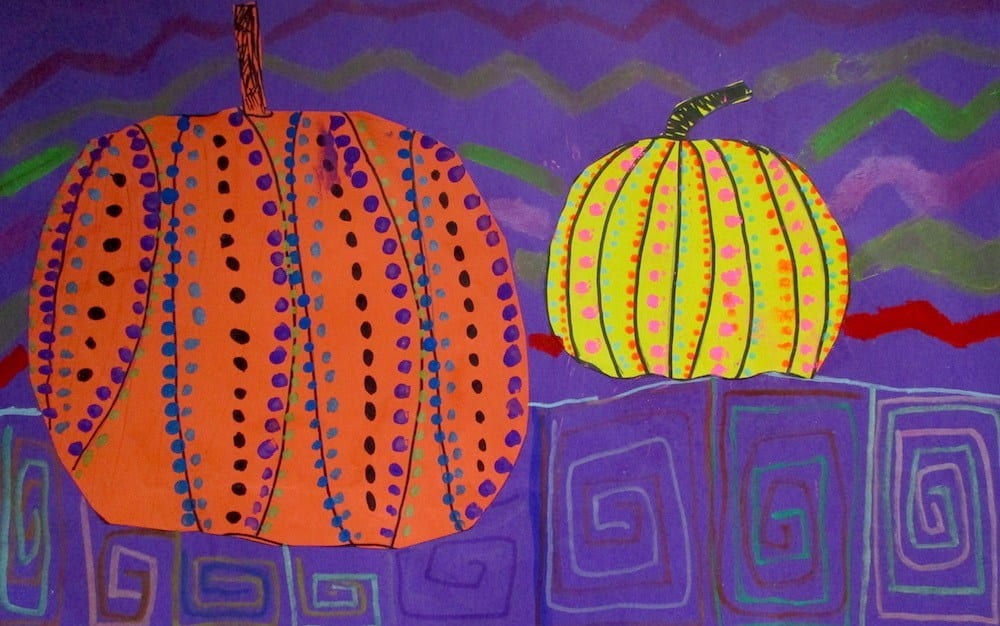 Teach your students about the work of artist Yayoi Kusama and let them create beautiful dotted pumpkins of their own.
30. Create a climbing spider.
Teach your students how spiders use their sticky webs to catch their food. Then let them make their own climbing spider, using the free template found at the link above.
31. Make a robot hand.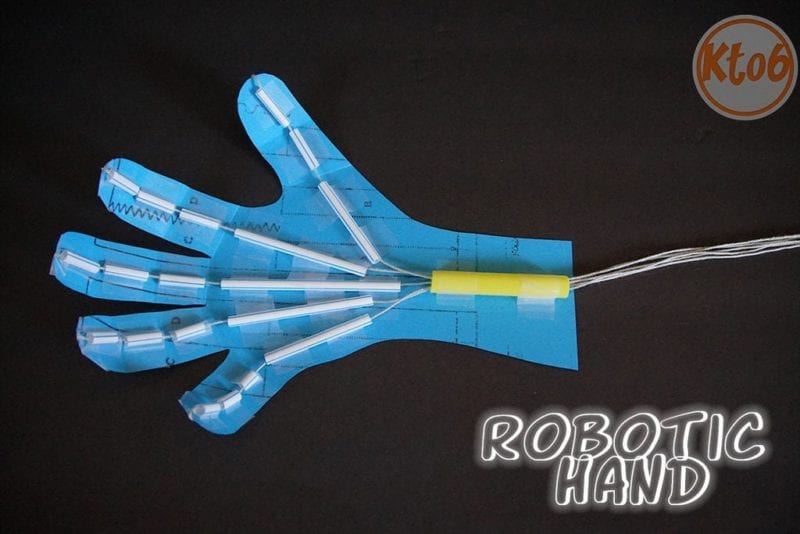 Source: Instructables
Nothing says Halloween like a skeleton. Teach your students how our joints, muscles and tendons work together to move our hands using just construction paper, plastic straws, string, and tape.
Celebrating Halloween with kids is an absolute blast, but can also be a bit of a challenge. The little ones are hopped up on candy, filled with adrenaline from kid-friendly scary movies, and have so much energy to burn. Fortunately, there are tons of fun Halloween games that kids can play after they've done the classic Halloween activities like paint pumpkins, put on their favorite costumes, and sort their Halloween treats.
Some of these Halloween activities are games of skill, like cornhole, checkers, or golf with a festive twist, while others challenge kids' memories and creative-thinking skills. Whichever Halloween party game you and the little ones decide on, it's guaranteed to be a blast for the whole family — especially if you've decided to celebrate Halloween a little bit closer to home this year. While you play these games, don't forget to blast some of the best Halloween songs and eat your favorite festive candies. All that's sure to get the party started in no time.
You may have noticed the recent changes in the weather and the rapid shift from daylight to nighttime before 5pm… we're convinced it's because Halloween is near. We've seen it written in the leaves falling from the trees – the witches are brewing up spooky times for all you hardworking students, and we're not just talking about the rain tapping on your window or the chimes going wild in the wind. We're talking Halloween activities you can enjoy with the family, but also bloodcurdling things you may do when the children go to bed and the nightlights are turned out…
Want the perfect Halloween horror night? Take a trick or treat from this selection of kooky Halloween games, ideas and crafts. The clocks are counting down… tick… tock… tick… better start planning today.
Family Halloween Activities
All diligent students, mothers, fathers, and workers should take five around the Halloween period to spend some quality scare time with their families and friends. In fact, we insist. So, we've compiled a list of terrifyingly fun (or tame) Halloween activities you can all experiment with to create a harrowing or heart-warming night to remember:
Spooky Baking/Cooking Recipes
Halloween is a time for jump scares, scare mazes, but also scarily good cooking – and we're not talking Grandma's meatloaf but creative recipes that let your little sprites and devils get messy in the kitchen. After binging on episodes of the Great British Bake Off, scouring the depths of Pinterest, and creating a BooTube Halloween playlist, we've gathered frighteningly easy Halloween recipes you and your children can use to put those culinary skills to the test.
Haunted Pizza Recipe: Mozzarella ghosts and olive and salami bats make this homemade treat a real scream with the kids. An easy way to raise spirits during the Halloween season. Check out Tesco's recipe.
Strawberry Ghosts: Trick-and-treat your children into creating and delving into these sinfully sweet and adorable vanilla-coated ghost strawberries. Check out this fiendishly cute recipe from Candiquik.
Spider Donuts: Here's a fun recipe from a mother of five who knows the best way to children's hearts on Halloween is with this devilishly tasty donuts treat – a wicked snack you can get hands on with together.
Mummy Cookies: These spooky gingerbread cookies by Dr. Oetker are a fun way to cook up a treat this Halloween. Make life easier by buying pre-made gingerbread. Dr knows best after all.
Monster Treats: This video by So Yummy offers easy, quick and tasty ideas that lets your little monsters mix sweetie ingredients to create a variety of spooky aliens, spiders, bats and other Halloween classics.
Halloween is a candy-filled adrenaline rush, so balance your children's diet and nutrition by preparing some deliciously tasty, but healthy, sand-witches on wholegrain bread. You could even shape them into pumpkins.
Wicked Arts and Crafts
The scariest thing this Halloween is the idea of creativity losing its value or traditional crafting skills disappearing for good. We're advocates of learning new skills, so it's a given that we'd be double daring you to dust off those old watercolours and art sets to creep it real with killer Halloween activities and crafts this 2019. Not sure what you might make? Don't worry, here's some kooky ideas that are fun for children and adults alike.
Puffy Ghosts: Spook up your home with these cute cotton ball mobiles. Hang them by a window or a fan and watch as they float, glide and scare (or make smile) trick-or-treaters and family members.
Pumpkin Goodie Bag: You're about to go trick-or-treating and realise you've no bag for your goodies! These makeshift Jack-O-Lanterns are fun to make in minutes with a couple of paper bowls, paint and string.
Apple Stamps: A fun way to introduce fruit, crafts and paint together are these Pumpkin stamps. However, parents can carve apples into various gruesome shapes, so kids can get creative on paper.
Yarn Spider Cobwebs: These eerie oversized cobwebs create immediate visual impact upon entering any room. Wildly creative, creepy and cost-effective, check out how to make them at Crafty Lumberjacks.
Monster Noughts and Crosses: All around the country, children have been painting stones and hiding them in parks or woods to be collected by other children. But for Halloween, how about painting stones in the vein of classic (and cute) horror characters – Frankenstein, Mummy, Ghost – for a game of tic-tac-toe.
Deep down, we all have the creativity to create great things.
Halloween Party Games
Did you know Halloween dates to the ancient Celtic festival of Samhain, over 2000 years ago? And in the span of two millennia, humans have created various devilish party games to celebrate the season with fear and cheer, from dressing up like mummies to pumpkin bowling, mystery bowls and campfire tales. Now, we know too well how monstrous a task preparing a Halloween party can be. So, to save you from those pre-seasonal jitters, we've selected five fiendishly fun Halloween activities or games the family will howl for.
Frozen Statues: Create a playlist of Halloween classics – we've a bias for the Ghostbusters theme song. Guide your little monsters to the dance floor and follow two simple rules: Dance when the music plays and freeze like a statue when the music stops. The perfect game to play with prizes.
Apple Bobbin: You'll be surprised how fun a bag of apples and two tubs of water can be. The objective is to be the first to remove all the apples from the tub – with just your mouth. Make things easier for kids with smaller apples and by having less water in the tub. It'll be a splash!
Scary Quiz: How many bones in the human body? How does a witch get around? A good name for a black cat? How much do your family and friends know about Halloween? Play as individuals or set up teams to go head-to-head for the pumpkin crown. Find a set of questions online or go wild and create a list yourself!
Finish a Story: What's Halloween without spine-chilling tales that get bones rattling and jaws chattering. Let your imaginations play in the shadows of the coldest castles, spookiest graveyards, or the stormiest nights. Keep it mysterious, starting with sentences like, 'On a dark, stormy night, Fred…'. Then task storytellers to take turns to create the story in the scariest, funniest or weirdest way possible. Stay family-friendly to dodge night terrors.
Take the game in new directions with a fold-over story. A sheet of paper for each storyteller. Next, you ask Halloween-based questions, such as the story character's name and the things they do, eat or the people they meet. After a question is answered, storytellers fold their paper to cover their answer and pass it to the person on their left. Do until you run out of questions or paper, then unfold to reveal your spooky story.
Witch Hoopla: Take black card, fashion witches' hats with Sellotape and stick them down on cardboard. Next, you need a hoop to throw over your hats. You can use a holed Frisbee, but if you're out of them, you can create a hoop from an old belt. Finally, place the hats all over the party area and score them based on distance/difficulty. Draw a line where players stand, and let the fun begin.
Bloodcurdling Events
After a weekend of baking and crafting, you might fancy leaving your home for a house of horror, a spooky boat ride or a trek through a maize maze. There's nothing like hair-raising adventure to bring the family closer together. We recommend a quick internet search for activities in your area. But if you're stuck for inspiration, we do have a few spook-tacular suggestions Muahaha… ahem, sorry about that…
Spooky Trails: National Trust and other woodland societies offer fang-tastic Halloween themed trails under moonlight. Find creepy bugs, discover haunting happenings, or grab popcorn for an unnerving movie night under the stars.
Creepy CarnEvils: If you're a family of thrill-seekers, you might pop to a pop-up carnival and hitch a ride on a ghost train, dodge ghouls on the bumper cars, or bag yourself a boo-tiful prize hooking a duck.
Alarming Illuminations: Avoid the shadows and save yourself from darkness this Halloween as you creep by and around a spectrum of lights, colours and oversized pumpkins, spiders and other flashing delights at a local light show.
Dreadful Drama: The world is a stage this Halloween, and there are a range of fright fest productions being held to commemorate the monster in the closet, scarecrows in corn fields and witches and their cauldrons.
Monster Mash: All hooked up on candy, there's no better place for kids to release energy than a full moon dance, with classic horror tracks, blood punch to quench your thirst, and a chance to dress in your scary best.
Trick or Treating
Do you remember how thrilling it was to dress in the scariest costume you could find before heading out into the lamp-lit streets of your quiet neighbourhood? Candy bag in hand, you take in the decor of local homes: pumpkins on doorsteps and eerie illuminations hanging on walls. It takes time plucking the courage to knock on a stranger's door to silently squeal out the phrase 'trick or treat'. Of course, you're always greeted with Halloween cheers and treats to start your eve with an adrenaline rush.
Trick or treat can be a blast or a way for children and parents to spend quality time together. It inspires children to develop communication and creative skills where the reward is a delicious treat.
All Hallow Eve
Here at the college, we're crazy for Halloween. Between helping students to learn from home, we're busy finding new ways to engage. We hope these spook-tastic Halloween activities and ideas give you some inspiration. These activities were chosen because they're easy to do from home. Likewise, they're also useful away from home for those planning on attending events during the half term. Happy Haunting.