Grandparents day is a most special day to honor your grandparents for their wisdom, guidance, and love. The day is not just a typical commercialized holiday, but a perfect time for gatherings, reminiscing, and gratitude. Grandparents are God's greatest blessings to everyone. It is an amazing bond that is hard to describe in words. The bond between grandparents and the grandkids is precious, and it can also help the little ones appreciate different generations. Grandparents are always there for you doesn't matter what the situation is. Most of the grandparents live with their family, others might be miles apart.
So, just think about how you can make their day special and memorable. Doesn't matter what you decide to do in honor of grandparents day, if it is celebrated with love, it will be very special to them. Here are some amazing tips to celebrate Grandparent's day that you can make the day more memorable.
1. Give A Delicious Treat
One of the greatest ways for grandma and grandpa to make memories with their grandkids is to spend quality time together. Senior loved ones are the epitome of love and bedtime stories are the real treasure of life. So invite your grandparents to your house for breakfast, lunch, or dinner and give a special treat. Just think about which dish your grandparents would love to eat and delight them on the occasion of grandparents day. Do some fun and easy activity together that both the grandparents and grandchild will love. Then, wish them a happy grandparents day with the thoughtful gifts on Grandparent's day.
2. Plan A Small Trip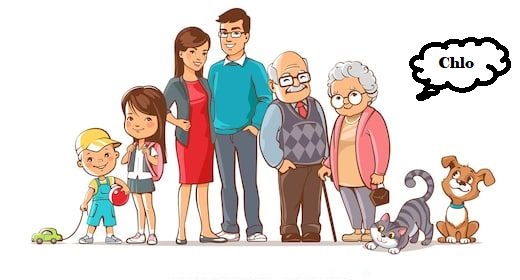 Planning a trip is the best tips to celebrate grandparents day that strengthens the bond of a grandparent and grandchild. So, spend time together outside taking a walk, visiting a park, beach, or going fishing. Take your grandparents to their hometown or some other place holding beautiful memories and talk about them that are special to you and your family. Don't forget to take along a grandparents day gifts for them. These will surely be one of the wonderful grandparents day gift ideas for your grandparents to show how much they mean to you and how much you care for them.
3. Give A Personal Touch
Grandparents are the most important part of everyone's lives and that each moment spent with them has taught something valuable about life. Gift something personal means so much to your grandparents. For your senior loved ones, give a pleasant surprise with happy grandparents day personalized gifts. Be it a customized mug, a printed cushion, or a named key chain, it can portray your love and care for your grannies perfectly. It is one of the best grandparents day gift ideas that is sure to be treasured by them for a lifetime. So, order a treasured gift for grandparents' day personalized with your heartfelt wishes. Are your grandparents far away from you? Then send amazing grandparents day gifts to them and make their day extra special.
4. Plan A Special Party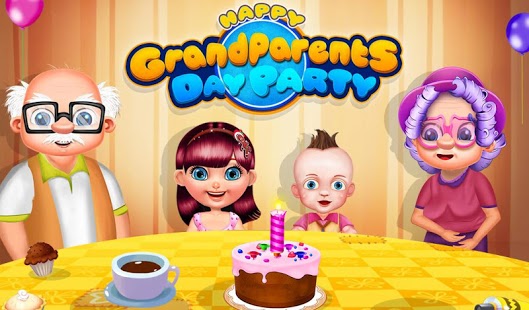 Grandparents do many things for you, so now it's your turn! Hosting a special party to delight your grandparents is the amazing tips to celebrate grandparents day. No party is ever fulfilled without a scrumptious cake. To pamper your grandparents on this Grandparent's day, go with a delicious cake that helps you to make this special moment a lifetime memory. So, celebrate this grandparents day and make them smile with a delicious cake. When choosing special gifts for grandparents, it is important to think about their way of life, health, and wellbeing. This delicious and healthier cake would be the ideal gift for their grandparents day.
5. Let Them Grow Green Plants
Every grandparent loves gardening and plants! So, surprise them with the green plants on the grandparents day and shower them with love.  Plants attract good health, happiness, peace, love, and prosperity to their house. It is one of the best grandparents day gift ideas for the one who brightens your life in various ways with happiness and sweetness. When you are not able to visit them, these green plants will remind them of you. So, gift this beautiful gesture to your grandparents and tell them how much they are loved.
Last Few Words
Grandparents guide, inspire, and mentor their grandkids and so they deserve to be honored and celebrated on Grandparents' day. These amazing ideas for grandparents' day help you wish them a happy grandparents day in a special way. We at MyFlowerTree bring you varied gift options for Grandparent's day to choose from. You just explore our grandparent's day gift collections and choose the best one to send these thoughtful grandparents day gifts online at their doorstep. So, celebrate this special day for the one who has dedicated their entire lives for your happiness and well-being.
The arrival of any occasion, be it birthday, anniversary, wedding, or anniversary, itself is a grand celebration. And what better than throwing a party can be to celebrate such a wonderful and auspicious occasion? Celebrating with our parents, family members, and friends is very common. But how about gifting some of your precious time to your grandparents and provide them with love and happiness, to be cherished for lifetime? With Grandparents Day arriving soon, celebrations cannot get any better than involving your seniors in the party mood. Let your elders know how much you value and appreciate them and what role do they play in your lives. Nothing better can be done to bridge the gap between children and grandparents and strengthen their bond further. Browse through the following text to get ideas for decorating your Grandparents Day party venue.
Grandparents Day Party Decoration Ideas
Before you continue with your party decorations, firstly, check the availability of space. In case you have a large number of guests on your list, then look out for a larger venue. Plus, the more space available, the more will be the decorations.
The amount of budget in your hand is another factor to be considered while organizing a Grandparents Day party. Depending upon how much you can splurge, decide on the number of decorative items and the cost of the items.
Do not instantly opt for a trendy and stylish decoration theme. Consider the tastes and preferences of the guests of honors of your party – your grandparents. Since it is a Grandparents Day party, keep the decorations within their interests.
In case the party is not a lavish affair and you have opted for a family get-together, then place a huge cut out piece of a family tree as the centerpiece of the party hall. Gather all old photographs of all the members in the family tree and paste them at strategic locations across the hall to capture everyone's attention.
Add more fun and liveliness to the party by blowing up balloons and placing them in different locations. Choose them in assorted colors, or favorite colors of your grandparents, to infuse energy and vigor.
Make a grand banner which says "Happy Grandparents Day" and hang it at the entrance. Beautify it further with flowers or lights.
The tables too should not be left behind while decorating the party hall. Fill up crystal bowls halfway with water and float some red rose petals or white daisies in them. Place the crystal bowls on the table as the centerpiece.

Are you wondering how to surprise your grandparents on their special day? Do you wish to do something special and unique for them so that they will remember the day for the rest of their lives? If your answer is a yes, then consider arranging a surprise party for your grandparents! A grandparent's day party can also be a nice family reunion, and your grandparents are surely going to love this idea. Start planning well ahead of time so that everything goes well. Plan the party venue, make a guest list and invite them on time, arrange for the food, and plan the party decorations. Celebrate the day with love and let your grandparents know how much you treasure them. That will be the greatest gift for them. If you need ideas about party decorations, then here are some tips for you to consider. Steer through the next section to learn more on it.

Party Decoration Ideas For Grandparents Day

When it comes to decorating a venue for a grandparent's day party, the choice of decoration ideas is endless. However, there is one thing you should remember, and that is that the party is meant for your grandparents and so everything should be planned and arranged according to their tastes and liking.
So you have decided to celebrate grandparent's day by hosting a party for your grandparents. Before you start decorating the party area, check the availability of space. This will help you to get a rough idea as to how much space you need to decorate and how much supplies you would require.
Most of the decorative items become useless after the party is over. So it wouldn't be wise to spend on expensive decorative items. Instead, settle down for items that are affordable.
To give your grandparents a warm welcome, hang up a personalized banner like "Happy Grandparents Day" at the entranceway.
If you are arranging the party in your patio, then you can decorate the entrance with your grandparent's pictures. You can also use family group photos to decorate the party area.
Avoid overdoing the decorations; otherwise it will look cluttered.
You can arrange the table with fruit baskets, nice flower vases, or beautiful showpieces.
If your grandparents are fun loving, why not decorate the walls with colorful streamers and balloons? They will surely love this idea!
If you have a side table you can decorate it with a crystal bowl. Fill it halfway with water and add some red rose petals to float on the water.
To give your grandparents a nice surprise, gather as many photos of your grandparent as you can, especially with family and friends. Then get a big poster board and stick the photographs in the board. Use it as a table centerpiece.
If your grandparent has a favorite color, try to keep it as the theme color of the party and decorate the party hall in that color.
No party is complete without lip-smacking food. Find out what your grandparent's favorite dishes are and prepare them for the party.

Right party decorations reflect the mood of any party. Therefore, give yourself enough time to plan the decorations for a grandparent's day party. After all it's for your grandparents and the arran

gement should be grand!

Grandparent's Day is coming up in September so it's a good time to think about making them some meaningful gifts! I love all the ones where the grandchildren get to help out. I searched and found my favorite creative grandparent's day gifts for you all to think about making! Hope you enjoy them… just click on the links to get directions on how to make it.


GIFT IDEAS FOR GRANDMA

Handmade Photo Bracelet – This is adorable and any grandmother would love to see their grand babies where ever they go.
Ceramic Flower Dishes – Grandma's will love these homemade dishes to put their keys or candy in!
Tea Wreath Gift– If grandma loves her tea, make a pretty wreath for her to enjoy in the kitchen!
Watering Can Photo Gift – This gift is for a gardener and it's very special because the grand kids photos are inside the flowers.

Love Grows Here Plate – Have your kids dip their hands in paint to make cute little flowers on a plate she can display.
DIY Tile Coasters – You can make your own photo coasters and wrap them in a ribbon for grandma!
Grandma Photo Blocks – These wooden photo blocks are darling that say "Some of my greatest blessings call me grandma"
Grandma Milk Tin– Make your own personalized milk tin with vinyl lettering.

GIFT IDEAS FOR GRANDPA

Grandpa's Stache Jar – Decorate a jar with vinyl and fill it with grandpa's favorite candy.
Kids handprint Card – Scroll down passed the cake and you'll find this adorable card saying "My fingers may be small but I can still wrap my grandpa around them" awww…it would be great to frame it.
Interchangeable Blocks – I LOVE this idea! Grandpa can keep these blocks on his desk at work or in the office to be reminded of his grandchildren.
Handprint T-Shirt – On the front of the T-shirt write "Grandpa deserves a pat on the back" and have the kids stamp their handprints on the back! Adorable!

Wood Letter Grandchildren Photo – Have each of the grandkids hold a letter that spells "grandpa" "papa" "pops" etc!
Best Dads Get Promoted to Grandpa– What a meaningful keepsake! Frame a photo of grandpa holding their grandchild.
Lucky as Can Be Photos – This framed gift says "I'm as lucky as can be…the best papa in the world belongs to me!" with a handprint, footprint, and a photo.

Custom Golf Balls – If grandpa is a golfer, have the kids decorate white golf balls with colored sharpies – so cute!
We Love Grandpa Canvas – Have your kids stamp their hand and foot on a white canvas, then write "We Love Grandpa" using the letters O and V as the prints! (no source on Pinterest)
Footprint Deer Canvas– "Papa, you are deer to us doe-n't you know" Cute idea for a grandpa who hunts!
Handprint Stamped Baseball – What a great keepsake when the kids are little!

GRANDPARENT GIFTS FOR BOTH OF THEM

DIY Photo Keychains– Using modge podge you can make customized keychains for grandma and grandpa.
Handprint Family Tree Card – Frame this kids handprint card that says "i'm so happy you're in my family tree!"
Glass Magnets– These magnets w0uld be adorable to have their grand kid's faces in them to put on the fridge.
Grandparent Photo Display- Make your own picture display using wood and clothespins to hang up the grandkids photos.