Make Father's Day special this year by encouraging the kids to make him something themselves! We have lots of Father's Day craft ideas to inspire you here.
Here is a quick and easy craft idea which can turn a photo into a special gift! We've made one for Father's Day, but the kids can personalize these for all sorts of occasions and recipients.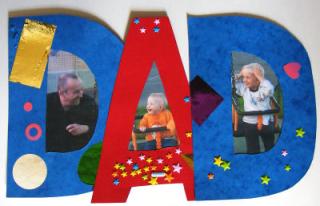 Our DAD Photo Frame is a perfect gift for kids to make for their Dads on Father's Day.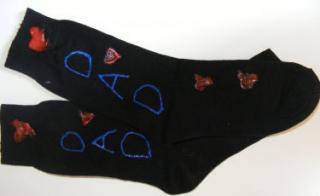 Every year, fathers around the world get given gifts of socks. Why not stand out from the crowd? With a little bit of imagination, kids can make this year's Dad Socks extra special!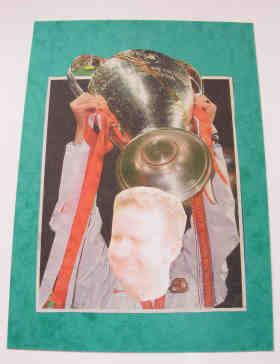 Whether Dad dreams of driving a Mercedes, lifting the Super Bowl or scoring a hole in one, your kids can make it come true with this clever idea. They will have fun with this, too!
Print, colour and assemble this Father's Day rosette or medal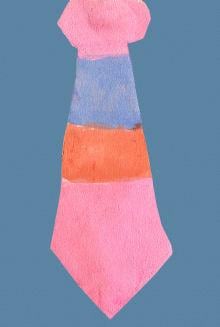 Father's Day Tie Painting
This Father's Day Tie Painting is an old idea but a good one! What Dad wouldn't appreciate receiving this tie on Father's Day?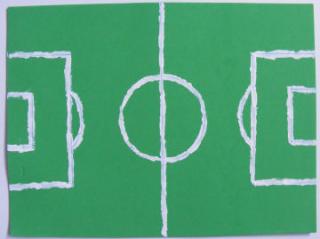 Here's a fun soccer themed mouse mat kids can make for themselves as a gift – perfect for Father's Day!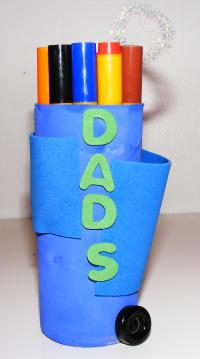 This golf trolley pen pot is a cute gift kids can make for keen golfer dads on Father's Day – or it's fun to make for St Andrew's Day too.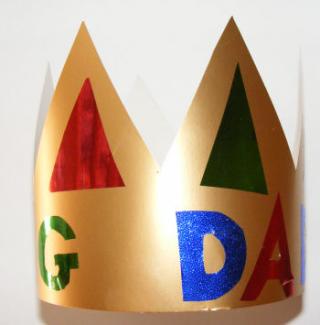 This "King Dad Crown" is a fun way for the kids to spoil their Daddy on Father's Day – and they'll enjoy making it, too!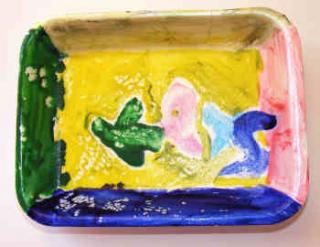 Is Dad forever losing his keys? Why not make him a tray to put on the hall table so that he can empty his pockets when he arrives home? Dad will always be able to find his keys and his loose change, and Mum will have fewer grey hairs!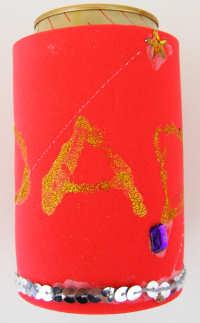 What a useful gift! Kids can have great fun decorating and personalizing a can cooler for everyone in the family, a favourite teacher, or friends.
Here is a clever craft idea for summer. Kids can make this garden plaque extra special with all their treasures and display it in the garden to admire – or give it as a very special gift!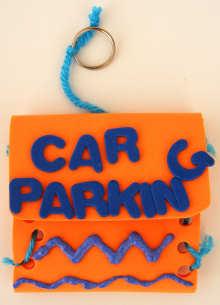 Here is a very useful gift – a handy little purse in which to keep change for the car park! Perfect for every busy (and forgetful) adult…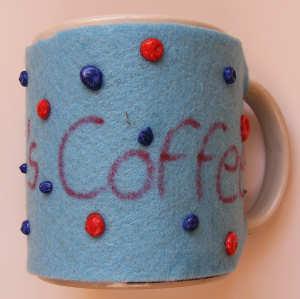 Here is another useful gift which kids can make! Personalize it for a special teacher, parent or grandparent, or perhaps make holiday versions to brighten up everyone's morning!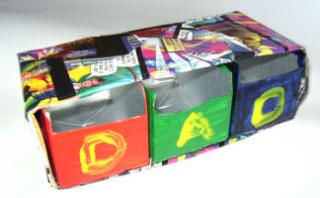 Here is a chance to turn all those un-recyclable fruit juice cartons into an attractive and useful gift. This chest of drawers can be an excellent desk tidy, or very useful in the workroom as storage for screws and nails.
Miniature Zen Garden Craft
Here is an unusual craft idea for a Japanese theme. It also makes a great gift for someone who needs a calming influence – perfect for Father's Day!
Origami Business Card Holder
This makes a great little present for someone who has their own business cards – or get the kids to make some! Perfect for Father's Day, Mother's Day or any day. This clever origami business card holder has 4 pockets and is folded out of A4 or letter-sized paper.
This origami shirt is a little tricky to fold, but it's worth persevering because it looks great. You could make it with plain paper and add your own decorations, or find a nice stripe or check for a different effect.
This origami wallet or folder is easy to fold and very versatile. Made with a traditional size of origami 6×6 inch paper the wallet comes out quite small: you can see ours below, filled with little "promise notes" to make a special gift for Dad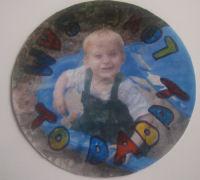 A fun craft which makes use of unwanted CDs, these photo coasters are a brilliant gift idea for all occasions! Perfect for Father's Day, Mother's Day, grandparents or even teachers. Perhaps you could make one for each member of the family?
Plaster Handprint Picture
This plaster handprint picture captures your child's hand forever and makes a unique gift for Father's Day, Mother's Day, Grandparent's Day or any special occasions.
Rubber Stamped Photo Frame
This quick and easy clay photo frame is incredibly effective, and children will enjoy experimenting with the patterns they can make. Of course, if you don't like your design you can just roll up the clay and start again.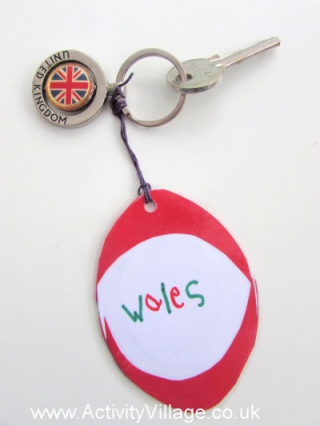 Why not make Dad a rugby keyring with a photo of the maker on the back? Or get rugby fans to make their own to use as a backpack tag or to attach to a pencil case to support their favourite team – or their country in the Rugby World Cup…
Kids can make this rugby ball mouse pad for themselves, for Dad on Father's Day, or for any rugby-mad friends or family.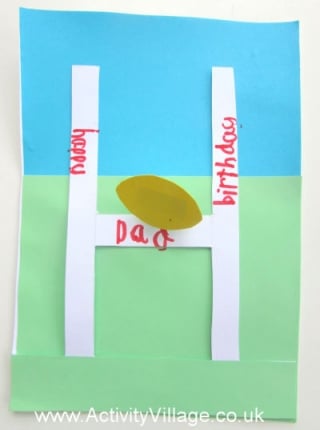 This fun rugby card has a 3d rugby ball flying through the posts for a conversion! Perfect or a rugby fan of any age.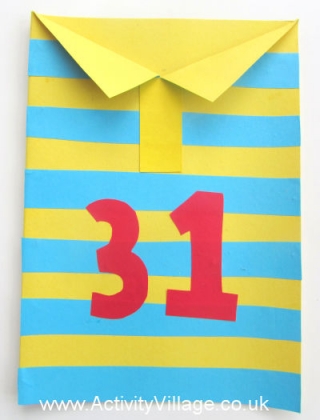 This rugby shirt card makes a fun card to give Dad for his birthday or Father's Day, or a home-made birthday card for any rugby fan.
Take advantage of a trip to the beach to collect shells for this pretty shell photo frame – it makes a sweet gift which the kids can make themselves, too.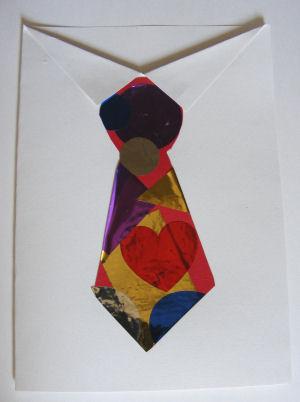 Here is a "Shirt and Tie Card" which is just perfect for kids to make for their Dads for Father's Day.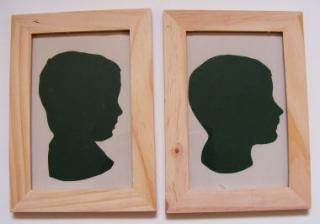 These are a really super keepsake gift kids can make for Mother's Day, Father's Day, Grandparent's Day – or any time, just for fun!
Soccer Player Finger Puppets
Print, colour and cut out these fun soccer player finger puppets and have your own match! They can provide football fun for kids during the World Cup, or the children could make a set for Dad on Father's Day!