Sadness – a state of our heart and mind which is very difficult to cope with. But its okay to be sad sometimes in life. Sometimes we know the reasons and sometimes we are unaware. But behind that sadness, there certainly are some deep reasons related to our lives, relationships, and work which we cannot identify. Sharing some Deep Relatable Sad Quotes which you can identify with in your lives. 
Our lives are quite empty in various aspects, which is eventually filled with the feeling of sadness. This constant feeling sometimes upsets your rhythm of life, by making you feel unwanted, and demotivated and sometimes leads you to depression. But it's best to calm yourself and heal emotionally by expressing your true feelings. The best way is to pen it down or talk to your friends and pour your heart out.  It's all okay to feel sad but don't get stuck there. Release your pent up feelings and feel better.
Sometimes what you really need are the words you can't find yourself. Those heartfelt conversations with friends, the lyrics to the perfect song, or an inspirational quote that lets us know you aren't alone. Something that confirms that others have been there before and most importantly made it through.
Just a small effort for you all to know that you're not alone, we all have our share of sadness and it's a part and parcel of this circle of life.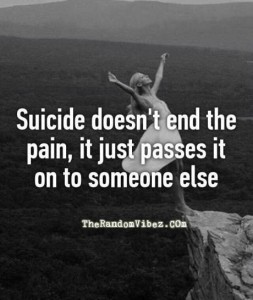 COLLECTION OF SAD QUOTES
SAD QUOTES ABOUT LOVE | SAD QUOTES ABOUT LIFE | SAD RELATIONSHIP QUOTES | SAD BREAK UP QUOTES | SAD FRIENDSHIP QUOTES
"Don't trust too much, don't love too much, don't care too much because that 'too much' will hurt you so much!"
---
"When you are happy, you enjoy the music. But, when you are sad you understand the lyrics."
---
"You cannot protect yourself from sadness without protecting yourself from happiness."
---
"Let my soul smile through my heart and my heart smile through my eyes, that I may scatter rich smiles in sad hearts."
---
"The good times of today, are the sad thoughts of tomorrow."  Bob Marley
---
"Grief is not as heavy as guilt, but it takes more away from you." » Veronica Roth
---
"My sadness has become an addiction when i'm not sad,i feel lost.I start to panic trying to find my way back which leads me back to my original state : sadness."
---
"Everyone in life is gonna hurt you, you just have to figure out which people are worth the pain." » Bob Marley
---
"The World is mad and the people are sad."
---
"But they all didn't see the little bit of sadness in me." ?
---
"The saddest thing is when you are feeling real down,you look around and realize that there is no shoulder for you."
---
"Love is the person you think about during the sad songs."
---
"Never be sad for what is over, just be glad that it was once yours."
Read More:
Sad Love-Life Quotes Images and Wallpapers