Columbus Day Federal Holiday honors Christopher Columbus' arrival in America on October 12, 1492. The second Monday in October is Columbus Day. This holiday is controversial because the European settlement in the Americas led to the demise of the history and culture of the indigenous peoples.
Is Columbus Day a Public Holiday?
Some areas (see the list below) celebrate Columbus Day as a public holiday, with most businesses and schools closed. In other areas, Columbus Day is a normal working day.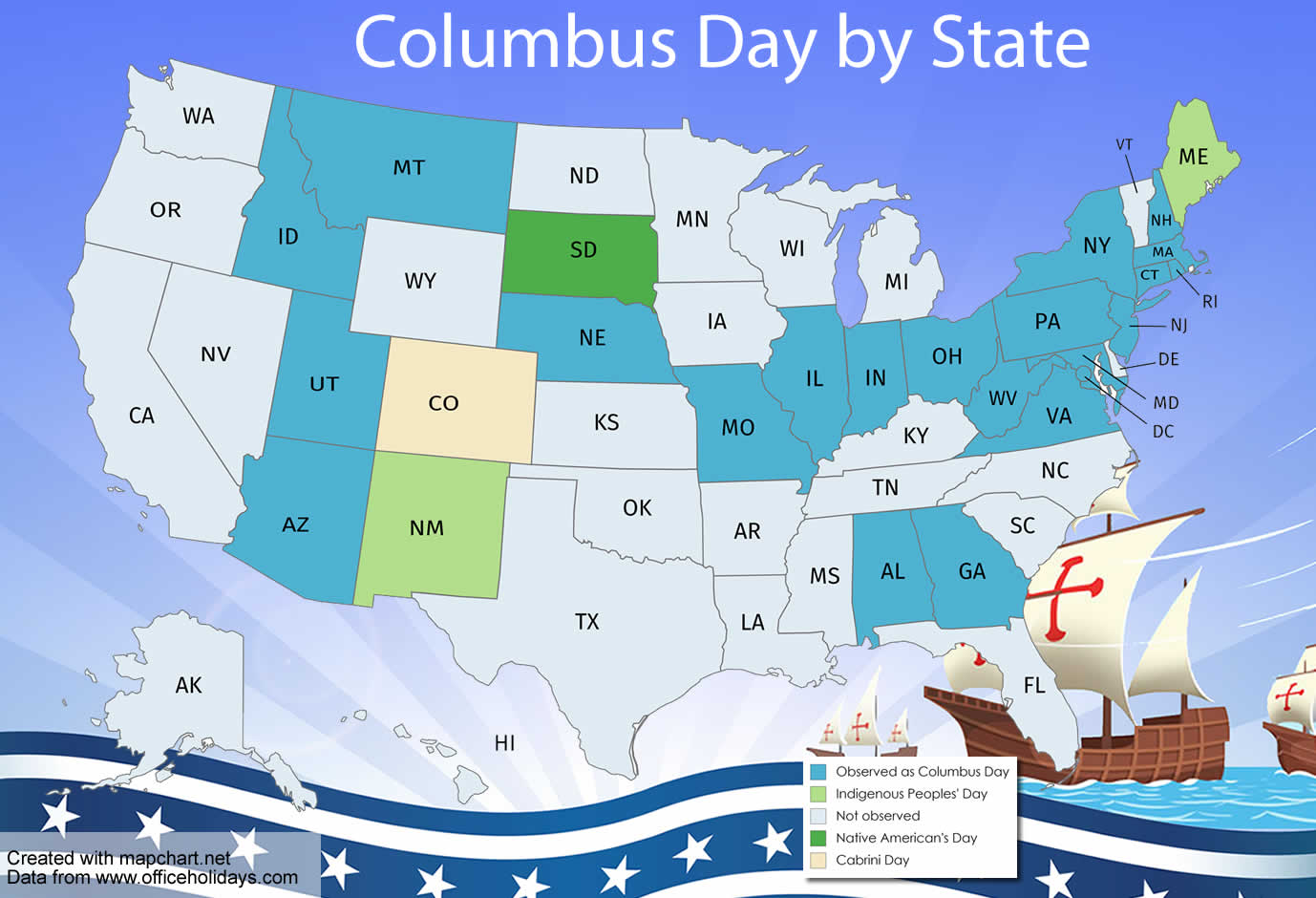 The Columbus Day parade in downtown Chicago in October 2018.
Observe Columbus Day
The anniversary of the discovery of the nation is celebrated by some Americans through church services and other activities. In some towns and cities, special church services, parades and large events are held. Many celebrations happen in the Italian-American community. The celebrations in New York and San Francisco are particularly noteworthy. In Hawaii Columbus Day is celebrated as Discoverers' Day, but it is not a state holiday.
Many states now celebrate Native Americans' Day/Indigenous People's Day instead of Columbus Day.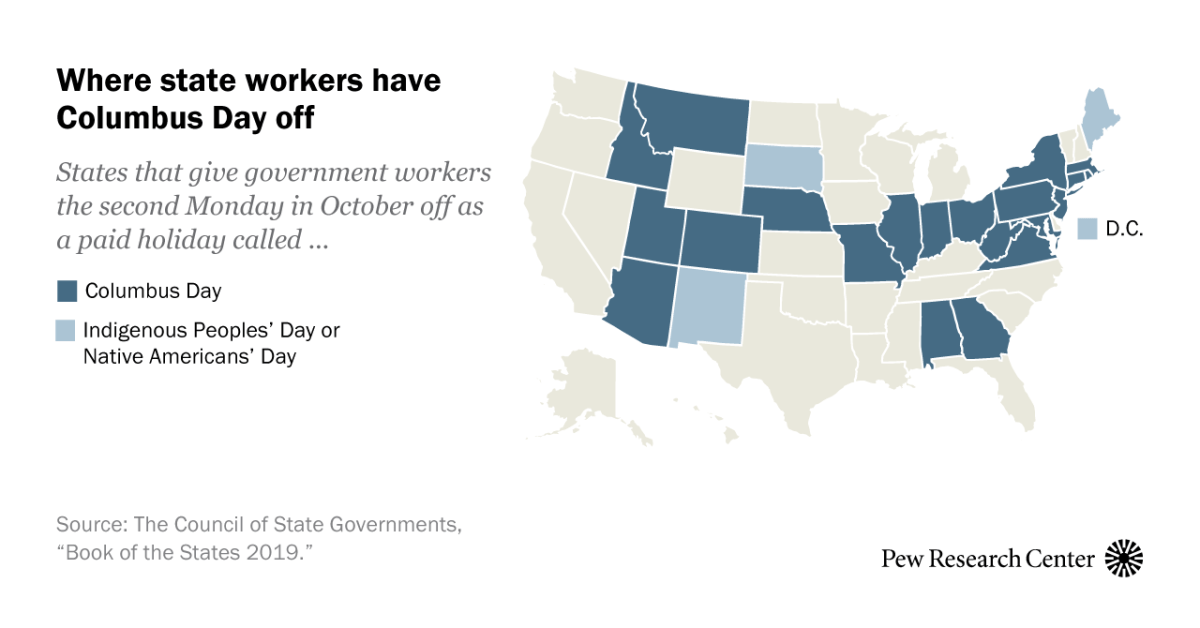 What's Open or Closed?
Most parts of the United States celebrate Columbus day as a public holiday, but certain states do not have it off. Due to Columbus Day being a federal government holiday, some government offices are closed.
A Tennesse holiday is Columbus Day since one of the laws grants it legal status. Code Ann. § 15-1-101 (2019), but the Governor can substitute the day after Thanksgiving for Columbus Day for the purpose of closing state offices. When this occurs, state employees do not get a day off on the second Monday of October. Instead, they get the Friday after the fourth Thursday of November as a holiday.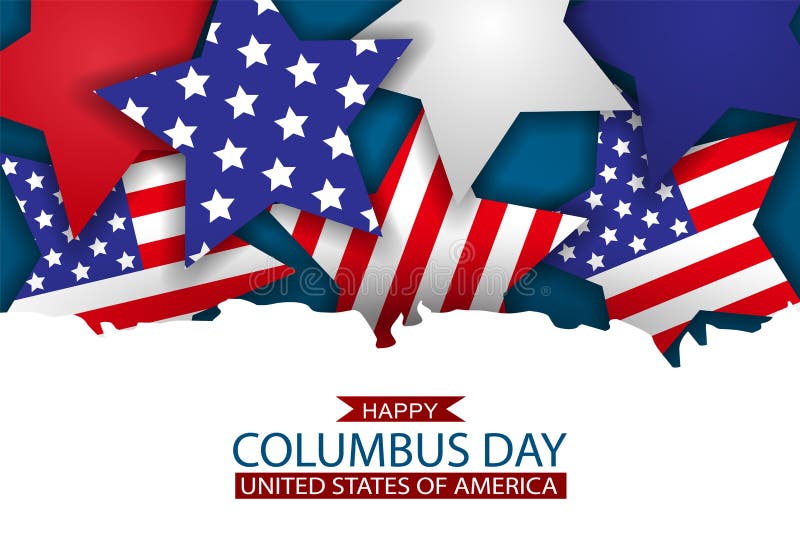 Columbus Day is not a public holiday in all states, so many businesses and stores are open. Although schools are not required to close on Columbus Day, the district calendar or school district website may have information on closings. If you want to check with your local post office, you can do the same.
Long Weekend
Since Columbus Day falls on Monday, it is one of the public holidays in the United States that always create a long weekend.
About Columbus Day
The first European to sail to the Americas is often portrayed as Christopher Columbus. There is a myth that he discovered the Americas. There are however many reasons to dispute this. There is evidence of the first Europeans sailing across the Atlantic being Scandinavian Vikings. Additionally, indigenous people had already settled the lands a long time ago, before Columbus could even dream of discovering it.
IDa de la Raza (Day of the Race) also marks the date when Columbus arrived in the Americas in many Latin American countries.n 1869, Columbus Day was first celebrated in San Francisco as a celebration of Italian-American heritage. The first1907 was the first time Colorado held a state-wide celebration.7,The United States began celebrating Columbus Day in 1937.1971, it haA day off has been designated every year since 1971 to celebrate International Women's Day.ich Columbus arrived in the Americas is also celebrated as the Día de la Raza (Day of the Race) in Latin America and some Latino communities in the USA. However, it is a controversial holiday in some countries and has been re-named in others.
There is controversy surrounding Columbus Day events because the European settlement in the Americas resulted in a great deal of native deaths. Columbus' actions are believed to be to blame. Many aspects of American indigenous culture and history were lost as a result of the arrival of European settlers. Columbus is also disputed for discovering North America since he only explored Caribbean islands and never reached the mainland.
Note: timeanddate.com states the facts and issues associated with this observance but does not disclose its opinion on the matter.
ticipated long weekends for some, but the same is not true for all Americans.
On October 11, Americans will celebrate Columbus Day, an annual holiday honouring Christopher Columbus' arrival in America.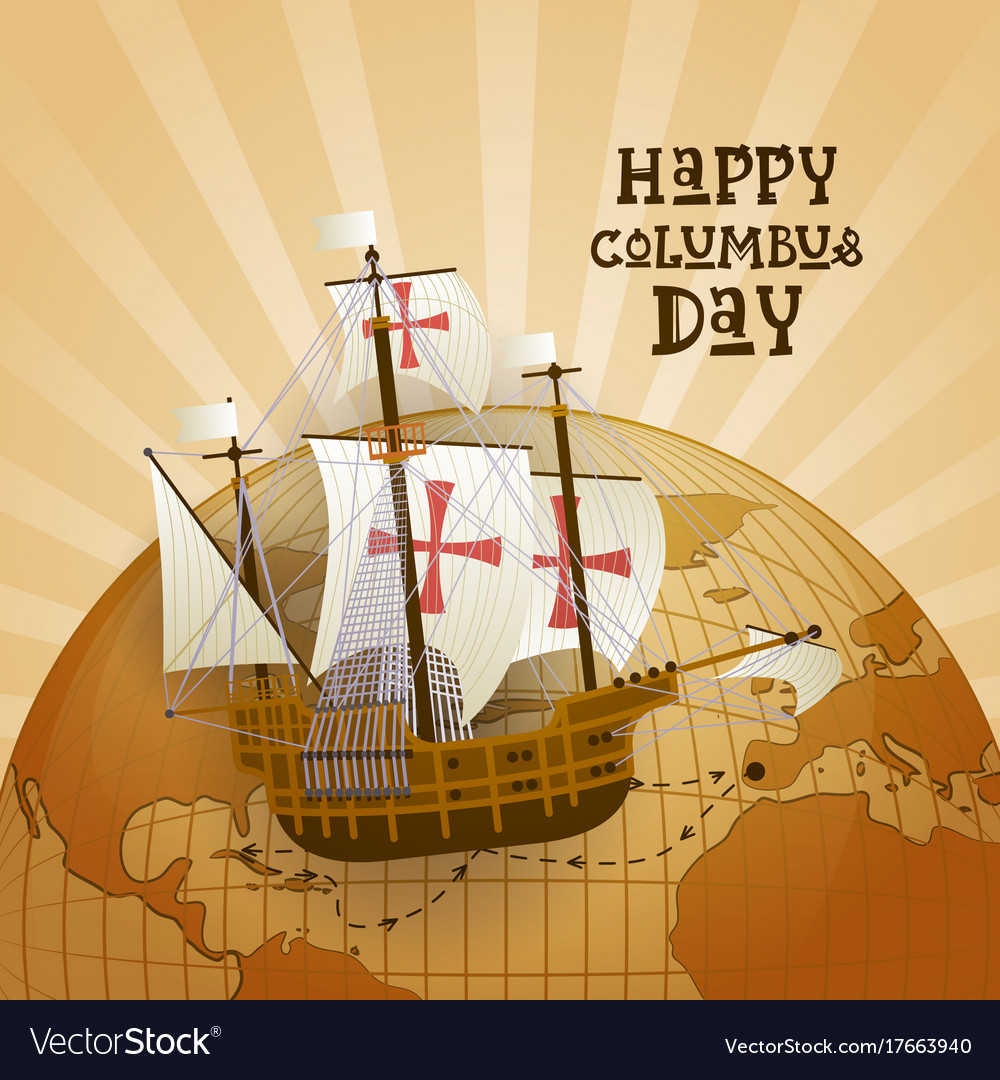 More recently, the day, which became a federal holiday in 1937, has become known as Indigenous Peoples' Day, to recognise the civilisations that were in America long before Columbus' arrival.
Unfortunately, as far as federal holidays go, employers are more likely to give employees the day off on holidays like Christmas and New Year's Day, rather than Columbus Day or Veterans Day.
Columbus Day can be considered a "second-tier holiday", as only 14 per cent of organisations are closed on the holiday.
This is what you need to know about working on Columbus Day.
Do most Americans have the day off from work on Columbus Day?
Unfortunately, because Columbus Day is a federal holiday, it means that the only people guaranteed a paid day off are federal employees – as government offices will be closed.
Most banks will also be closed, so bank employees will likely have a paid day off as well.
However, apart from that, whether your employer decides to give you a paid day off is entirely at their discretion.
According to Pew Research Centre, only 21 states give workers Columbus Day off as a paid holiday.
Columbus Day could be a paid holiday where you live, another holiday altogether, or just like any other Monday.
One of the most inconsistently observed U.S. holidays is Columbus Day, observed on the second Monday in October. A federal employee gets one of ten official federal holidays to take off. Most U.S. government offices and bond markets will be closed as well (although stock markets remain open).
Beyond that, it's a grab bag. Only 21 states (plus American Samoa and Puerto Rico) give Columbus Day as a paid holiday, according to the comprehensive "Book of the States" published by the Council of State Governments (supplemented by research by Pew Research Center). In Tennessee, the observance takes place on a completely different day – the governor has the authority to move the celebration to the Friday after Thanksgiving, to allow for four-day weekends. Although Columbus, Georgia, still celebrates its namesake's holiday, Columbus, Ohio, no longer does. Three states and the District of Columbia give their workers a paid holiday on the second Monday in October, but under a different name.
In fact, several states, territories and localities use the second Monday in October for commemorations that pointedly exclude Christopher Columbus' name. Since 1990, South Dakota has marked the day as Native Americans' Day, an official state holiday. In Hawaii it's known as Discoverers' Day, though it isn't – and by law can't be – an official state holiday. The U.S. Virgin Islands officially observes Columbus Day but emphasizes Virgin Islands-Puerto Rico Friendship Day – which just happens to fall on the same day. In 2006, Commonwealth Cultural Day was substituted for Columbus Day in the Commonwealth of Northern Mariana Islands.
Colorado became the first state to recognize Columbus Day as a state holiday more than 100 years ago, largely due to Angelo Noce, a Denver native and first-generation Italian immigrant. Originally as an Italian-American holiday, the day spread to all fifty states in 1937. From 1971, it is celebrated on the second Monday in October instead of October 12.
But in recent years, Native American groups and other critics have advocated for changing the holiday to something else according to Columbus' own mistreatment of Native Americans. Several states (including Iowa, Vermont, North Carolina, and Minnesota) and dozens of cities (including Seattle, San Antonio, and Washington, D.C.) celebrate Indigenous Peoples' Day instead. In Colorado, the holiday's birthplace, the House of Representatives voted this year to replace it with a new holiday, "Colorado Day," which would have been celebrated on the first Monday in August (though the bill ultimately died in the state Senate).
Christopher Columbus knew already that the world was round; the fact dated back to the ancient Greeks. It was assumed that a ship sailing west from Europe would make it intact to Asia. Many believed, however, that such a westward journey was impossible. Columbus, an Italian, was persuaded otherwise by King Ferdinand and Queen Isabella of Spain to sponsor his exploration and search for treasure.
Columbus landed on a small island in the Bahamas on October 12, 1492, convinced he had reached Asia. Although he was not the first European to visit the Americas (the Vikings had visited before him), his journey sparked interest in exploring the hemisphere, and marked the beginning of a significant connection between the Old World and the New.
Columbus's landing in the New World was celebrated for the first time in 1792. It was organized by the Columbian Order (Society of Saint Tammany) in New York. President Franklin D. Roosevelt declared the occasion a national holiday in 1937. The second Monday in October has been observed as Columbus Day since 1971.
As a result of Columbus' Italian heritage, some Italian-American circles observe Columbus Day as a time to celebrate Italian history, culture, and accomplishments. 
Columbus Day Controversy
Although Columbus Day is observed annually, there is controversy surrounding the celebration. Columbus' landing in the New World ushered in a new era of exploration and development for the world, but the reality of European colonization is that it brought disease, enslavement, and genocide to the indigenous peoples of the Americas. As Columbus Day celebrations have traditionally ignored this part of colonial history, this has begun to change in the past few decades with more and more cities and states choosing instead to observe Indigenous Peoples' Day.
INDIGENOUS PEOPLES' DAY
On the second Monday in October, some places in the United States honor Native American culture with a holiday called Indigenous Peoples' Day. Since the late 1980s, this day has been celebrated instead of or alongside Columbus Day. 
The purpose of Indigenous Peoples' Day is not to erase Columbus Day from history, but rather to acknowledge, recognize, and honor the Native American cultures and people who have inhabited the Americas long before European explorers arrived.