During the first long weekend of fall, Columbus Day Boston, you can explore the city before winter arrives. In that spirit, we have compiled a list of events taking place both around and in the city over the next several days. There is something for everybody here, whether your passion is eating, shopping, being outdoors, or attending a museum.
12th Annual HONK! Festival of Activist Street Bands
In Somerville, activists street bands will gather this weekend for the 12th annual three-day Honk! festival bringing together street bands from around the country. Festive season. A lantern parade takes place at 7 p.m. Friday in Hodgkins Park in Davis Square. After the workshops (from 4 to 6 p.m.), performance from some of the Honk bands at Once and Aeronaut Brewing Company, both in Somerville, will follow from 8 to 11 p.m. Musicians will perform in venues located in Davis Square from noon to 9 p.m. on Saturday. As well, community groups will march along Mass Avenue at noon, from Davis Square to Harvard Square, to "reclaim the streets for horns, bikes, and feet." The parade will bring together activists and bands developing solutions to social justice and environmental problems. In addition to the parade, the annual Harvard Square Oktoberfest is also happening just after the parade in Harvard Square.
Congratulations! A kickoff celebration will be held on Friday, October 6, at 7 p.m. There will be a lantern parade in Davis Square, Somerville, at Hodgkins Park. After the performance at Aeronaut Brewing Company, 14 Tyler St., Somerville, bands then perform at Once, 156 Highland Ave., Somerville. Bands will play throughout Davis Square on Saturday between noon and 9 p.m. Their parade begins at noon on Sunday, starting at Davis Square and moving to Harvard Square. From 2 to 6 p.m., the bands appear on the main stage and smaller stages at Oktoberfest. 
An overview of this year's events can be found here and a list of the bands can be found here. Davis Square is accessible via the MBTA Red Line. We welcome the public to all of our events.
Columbus Day Holiday Sales
Federal holidays mean that there will most likely be a ton of sales going on over the weekend. Boston's swankiest shopping district, Newbury Street, is home to retailers like AllSaints, NikeBoston, and Urban Outfitters. Many of these stores are offering holiday markdowns. Guests can find dozens of shops, including Ann Taylor, Vineyard Vines, and J.Crew, at the nearby Prudential Center. You can make the most of your time in Rio by using a free PRUferred Card. The list of stores offering student discounts at Pru is available here. NEIman Marcus, J.Crew, Coach, Barneys, and Gap can all be found at Copley Place.
The Prudential Center is open from Monday through Saturday from 10 a.m. to 9 p.m.; Sunday, 11 a.m. to 7 p.m. Hours of operation at Copley Place are Monday through Saturday 10 a.m. From noon to 8 pm Monday through Saturday; noon to 6 pm on Sunday. Visit the Prudential Center Desk customer service to obtain your PRUferred card. Retailers on Newbury Street have varying hours.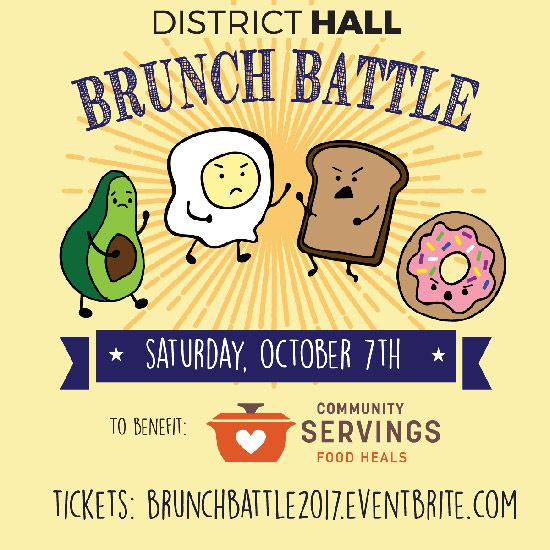 Third Annual District Hall Brunch Battle
Is there any millennial who doesn't enjoy brunch? Join us at District Hall, located in Boston's Innovation District, to go head-to-head in the third annual Brunch Battle. Brunch Battle champions this year will be chosen based on your taste buds. You can eat at Gather, Brownstone, Bond Resturant at the Langham, Hops N Scotch Bar, and Row 34. It costs $25 to attend and sample the brunch. There is a bar where drinks can be purchased. Benefitting a local nonprofit nutrition and food program that helps people with chronic illness, all proceeds benefit Community Servings. You must have a valid ID to attend the event.
It will be held from noon to 2 p.m., at District Hall, 75 Northern Avenue, Boston. Ticket purchases can be made here. From Park Street, take the Green Line trolley, the Red Line train to South Station, and then take the Silver Line Waterfront bus to Courthouse Station.
It is the first time the ICA has exhibited works by New Bedford, Mass., native Mark Dion, who has explored how nature is collected, interpreted, and displayed for decades. The show deconstructs science- and museum-based rituals of collecting and exhibiting objects through the use of books, birds, plants, and photos. In addition to the artist's most significant works, such as The N.Y. State Bureau of Tropical Conservation (1992), which displays natural specimens gathered from a Venezuelan rain forest, and Toys 'R' U.S. (When Dinosaurs Ruled the Earth) (1994), showcasing a child's dinosaur-themed bedroom—a reflection on consumption, extinction, and the global environmental crisis. Check out The Time Chamber, a new commissioned work that blends print, drawing, journal, and ephemera.
Mark Dion: Misadventures of a 21st-Century Naturalist runs until December 31 at the Institute of Contemporary Art in Boston. The admission price and the hours are available here. Directions can be found here. For BU students with valid ID, admission is free. 
Boston Columbus Day Parade
A Boston parade celebrates not only Columbus but also the city's Italian heritage and the military units of the state. This year's parade marks its 80th year. Parades, Duck Boats, politicians, vintage cars, and participation by local Italian-American organizations are included in the spectacle. Usually held the weekend before Columbus Day, the parade's route varies from year to year. As it does every odd-numbered year, this year's parade will start at City Hall Plaza and proceed to the North End via Congress Street, State Street, and the Rose Kennedy Greenway, then finish with a loop back at Hanover Street. Parades are held in even-numbered years and begin in East Boston and end near Maverick Square near the water.
1 p.m. on Columbus Day is when the two-hour parade kicks off. You can get to City Hall Plaza by taking an MBTA trolley to Government Center or an MBTA train to State Street.
The 39th Annual Harvard Square Oktoberfest
More than 200,000 people attend this annual fall festival, which dates back to 1978. It is one of the Boston area's most popular festivals. Food from around the world is served to festival-goers, along with arts, crafts, vintage goods, sidewalk sales and unique gifts. The festival is sponsored by the Harvard Square Business Association. Additionally, there is live music. Additionally, there are bands from the Honk! The Passim, an intimate music club in Harvard Square, will host the Festival (see above). Six beer gardens will be set up in Harvard Square to help those 21 and over quench their thirst. Not Oktoberfest without beer, of course.
Around Harvard Square on Sunday, October 8, it will be the Harvard Square Oktoberfest. The public is welcome to attend. You can find more information here. You can reach Harvard Square by taking the MBTA Red Line.
Somerville Flea
The Davis Square Market, located in Somerville's heart, offers a whole range of vintage clothes, furniture, records, jewelry, baked goods, and artwork. In addition to seasonal market offerings, the seasonal market offers live music beginning at 1 p.m. The featured band on Sunday will be Spotted Tiger. Fresh produce can be found at Dick's Market Gardens and Greenhouses in Lunenburg, Mass.
Opening hour is 10 a.m. to 4 p.m. The Sunday Market is held in Davis Square, Somerville, 52 Holland St. on Sundays from June through mid-October. To get to Davis Square, take the Red Line on the MBTA. 
Want to enjoy the long weekend outdoors? If you're in the Boston area in the fall, expect to find yourself at the Arnold Arboretum. In addition to their more than 4,000 trees, shrubs, and vines, the arboretum is run by Harvard University and is therefore an ideal place to catch some fall color. In addition, this weekend is the last chance to see The Evolution of an Urban Landscape: Recent Paintings of Forest Hills by Andrew Haines, written by Andrew Haines and showcasing Forest Hills and Forest Park neighborhoods around the arboretum.
There is no closed time at the Arnold Arboretum of Harvard University. Visitor center and art exhibition are open from 10 a.m. to 5 p.m. every day except Wednesday. Admission is free. Take an MBTA Orange Line train to Forest Hills station.
Zooarchaeology Laboratory Open House at Harvard's Peabody Museum of Archaeology and Ethnology
Discover how archaeologists analyze and identify excavated animal bones at Harvard's Peabody Museum of Archaeology and Ethnology on Columbus Day. Scientists will demonstrate their methods for determining the age of skeletons. Kids of all ages are attracted to the Open House every year. Any bones uncovered in the visitors' own backyards should be brought in and identified.
From noon to 4 p.m. on Monday, October 9, the Peabody Museum's Zooarchaeology Laboratory Open House takes place at 11 Divinity Avenue, Cambridge. It is $12 for the general public, $10 for students with valid college IDs and senior citizens, $8 for children 1 to 3 years old and free for members and children under 3 years old. From Harvard Square, take a Red Line train to Harvard Yard and walk north to Divinity Avenue.
Christopher Columbus Park Fall Festival
The Friends of Christopher Columbus Park hosts its annual fall festival every
Columbus Day. Sponsored by North End and Boston waterfront businesses, the family-friendly event kicks off with a children's parade through the park. Expect to see magicians, storytellers, and games, as well as pumpkin- and face-painting. The event is free and open to the public, but guests are urged to bring donations of food items, such as whole-grain, low-sugar cereal, whole-wheat spaghetti, and tomato sauce to support a food drive for the Pine Street Inn.
The Columbus Park Fall Festival is Monday, October 9, at Christopher Columbus Park, 110 Atlantic Ave., from noon to 4 p.m. Find directions here.
Thanks to the nonprofit Fenway Alliance, Boston residents and guests will be treated on Columbus Day to a day of free cultural experiences throughout the five-mile Fenway neighborhood. Choose from among 80 events, such as  musical and dance performances, walking tours of the Fenway neighborhood, and much more at the daylong event, which kicks off at 10 a.m. on the Christian Science Plaza, 235 Huntington Ave, and runs til 4 p.m. Free trolleys will shuttle visitors to key locations, including Evans Way Park and Northeastern's Krentzman Quad. Among this year's highlights are an interactive art installation at Evans Way Park titled American Therapy by Julie Ann Otis, painting and playing pianos at the School of the Museum of Fine Arts and the Christina Science Plaza, and an interactive dry-erase mural by the nonprofit Art Resource Collaborative for Kids, also at the Christian Science Plaza. 
BOSTON (CBS/AP) – Columbus Day is Monday and it's still a federal holiday but there has been a growing movement to have it replaced.
Columbus Day marks Christopher Columbus' discovery of the Americas in 1492. But several states, counties and cities are celebrating Indigenous Peoples' Day instead Monday.
Columbus was one of the first Europeans in the New World, credited by many for discovering America. However, critics say his trip began the trans-Atlantic slave trade. Columbus is also criticized for his violent treatment and killing of Native Americans, who see him as a racist.
The spectacular Columbus Day Parade in Boston pays tribute to the Italian heritage of Boston as well as Columbus' journeys to the Americas. 
You can see marching brass bands, military units, and colonial militias, Italian-American organizations, saints' societies, drum and bugle corps, duck boats, politicians, entertainers, old cars, and even bagpipers. 
The Columbus Day parade occurs every year on the Sunday before the holiday.  North End and East Boston neighborhoods have hosted it since 1937.
Each even-numbered year (2021, 2023, 2025), the parade takes place in the North End around Atlantic Avenue, Hanover Street, and Endicott Street, starting at the Boston Public Market. 
When the parade occurs on an even-numbered year (2022, 2024, 2026), it is held in East Boston and marches down Bennington Street before ending near the waterfront at Maverick Square.
You can find out the exact date and time for the Columbus Day Parade by checking out Boston Events in October.
Where to Watch the Columbus Day Parade
North End Columbus Day Parade (odd years) starts at City Hall Plaza, marches along Congress Street to State Street, then turns right and crosses Greenway to reach the North End.  Following a turn onto Cross Street, the marchers circle Atlantic Avenue past Christopher Columbus Park before coming back along Hanover Street.
Watch it from the North End because some marchers join it from staging areas rather than City Hall Plaza.