Thanksgiving With Family
There are a few essentials for every Thanksgiving celebration: family, friends, festive tunes, a few bottles of exquisite wine, an even tastier menu, pie… and more pie. Beyond that, well, it's up to you. Over the years, your crew has probably developed some old family traditions associated with Turkey Day, from the food you serve for Thanksgiving dinner (hello, grandma's famous gravy recipe) to what you do pre- and post-feast (watch the Macy's Thanksgiving Day Parade in bed, break out a good book or challenging jigsaw puzzle, even play a mid-afternoon game of football).
But if you're looking for new ways to make the holiday even more memorable, you've come to the right place. Ahead, we've compiled a list of our favorite modern Thanksgiving traditions—and not all are about food: You could kick off the day with a turkey trot (or, if you're like us, a Bloody Mary bar), host a post-dinner game night or movie marathon, take a group photo in matching, holiday-themed pajamas, make DIY place cards and other decorations with thoughtful inscriptions, set up a video call with your furthest flung loved ones, help make the world a better place, and so much more.
No matter where (in America, in another country, you name it) and how (with friends, as a family, or just as a couple), you're celebrating Thanksgiving, all of these ideas for new Thanksgiving traditions are sure to make you count your blessings and feel more grateful than ever.
Write down what you're thankful for.
In all the fun and frenzy, it can be easy to forget the true meaning of Thanksgiving: gratitude. Dole out black sharpies and, before digging in, invite each guest to write what they're thankful for on a butcher paper cloth laid over the table. You can archive the sheets to look back on fondly.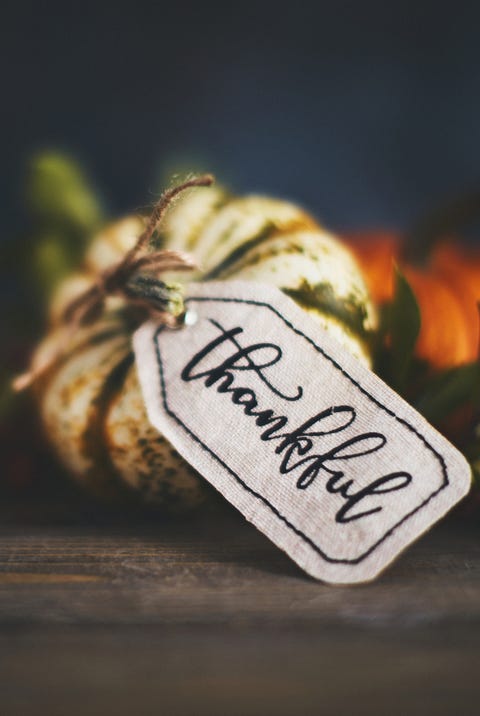 Indulge in a pie breakfast.
Instead of starving yourself until 3 p.m., start the day right (and expand your stomach a little!) with a pie breakfast. Try one of these killer recipes, which, by the way, are equally delicious the day after.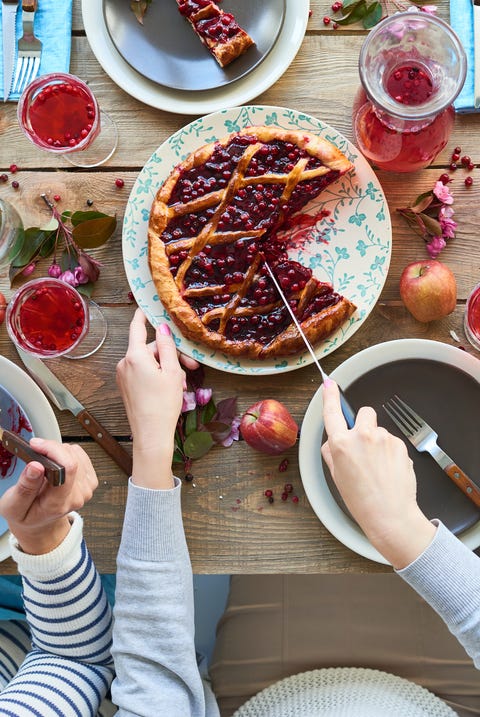 Set up a Bloody Mary bar.
While the dinner's roasting and baking, set out a Bloody Mary bar so guests can make their own brunch classic as they mingle and watch the parade. Bonus points for over-the-top garnishes like bacon, shrimp, and lobster.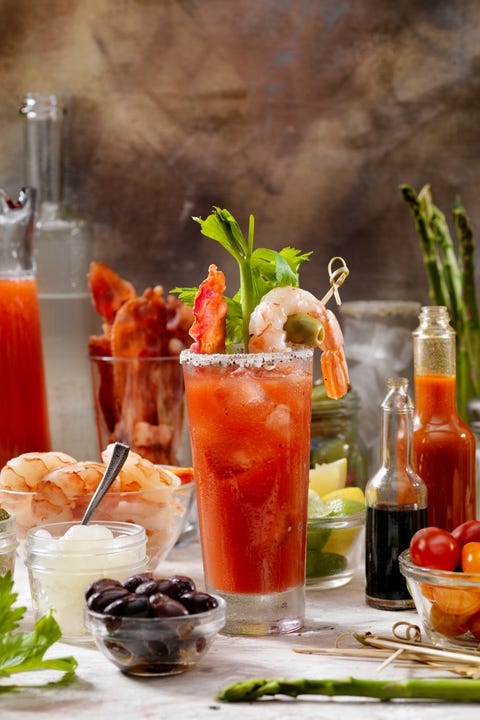 Connect with family members far away.
One of the few upsides to last year's downtime? There are now more ways than ever to connect with your nearest and dearest—no matter how far they may be. Keep that going this year and invite anyone who cam't make it to your gathering to join in on the festivities…virtually. Set up a virtual happy hour or a video call before, after, or even during your meal with those who can't make it to the table, so they'll feel like they're there.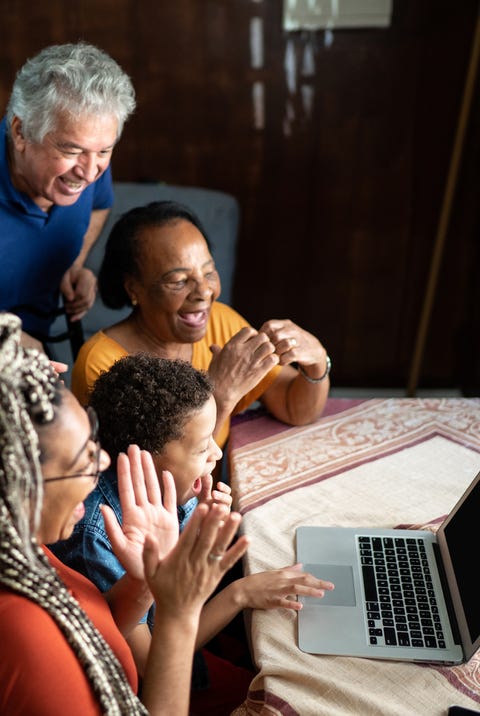 Watch the Macy's Thanksgiving Day Parade.
Just in case you needed another reason to take part in one of the oldest Thanksgiving traditions (a.k.a. the Macy's Thanksgiving Day Parade), consider this: Following a scaled-down 2020 event, the nearly 100-year-old parade will return in its full form this year—complete with live musical performances, marching bands, iconic giant balloons, decorated floats, and, yes, an appearance from Santa. Plus, you can enjoy the festivities from the comfort of your couch…ideally, while sipping a mimosa.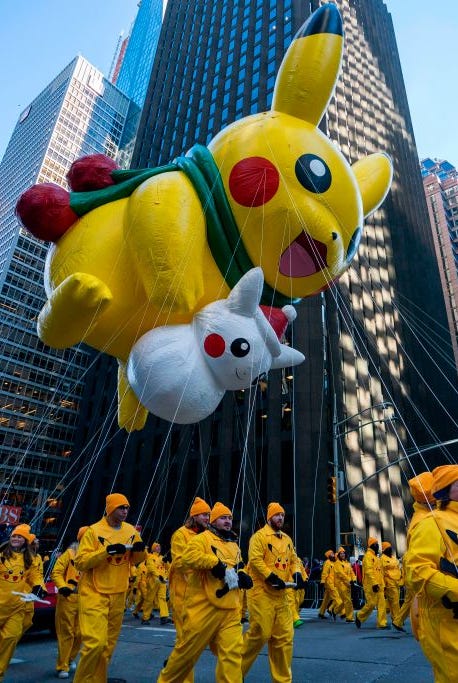 Collect canned goods.
It's only natural to demonstrate gratitude by trying to give back on Thanksgiving, but instead of volunteering at a soup kitchen—many of which are overrun on that single day, but then forgotten about later—why not invite your guests to each bring canned foods to donate?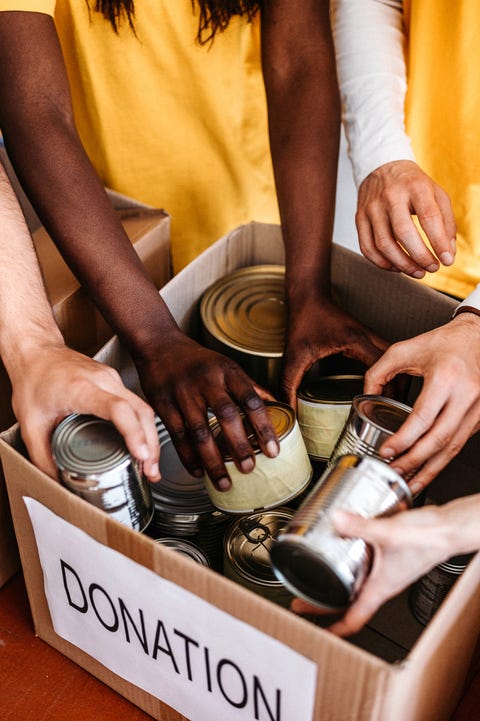 Make personalized place cards.
Before the big day, send around a guest list and ask everybody to share one thing they love or respect about each guest. Compile the compliments on a place card with each guest's name, so they'll sit to find a heartwarming list of anonymous appreciation.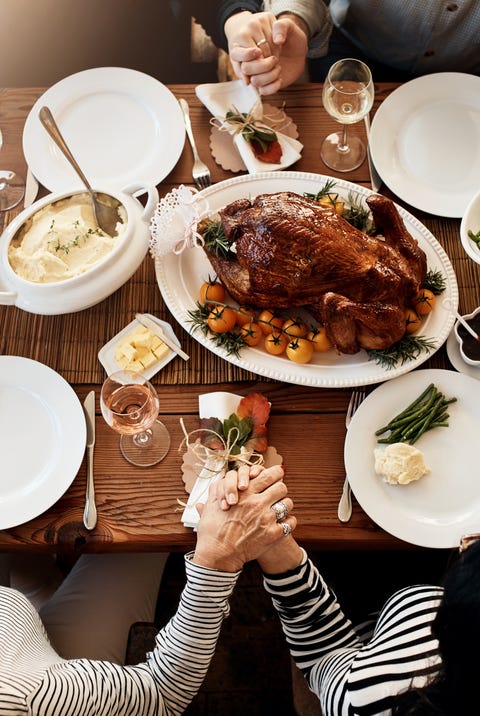 Keep a gratitude jar.
Make Thanksgiving a 365 day affair. Throughout the year, keep a gratitude jar of gestures you appreciate from family and friends you know you'll see in November. Pull out the jar post-dinner and share the gestures that warmed hearts.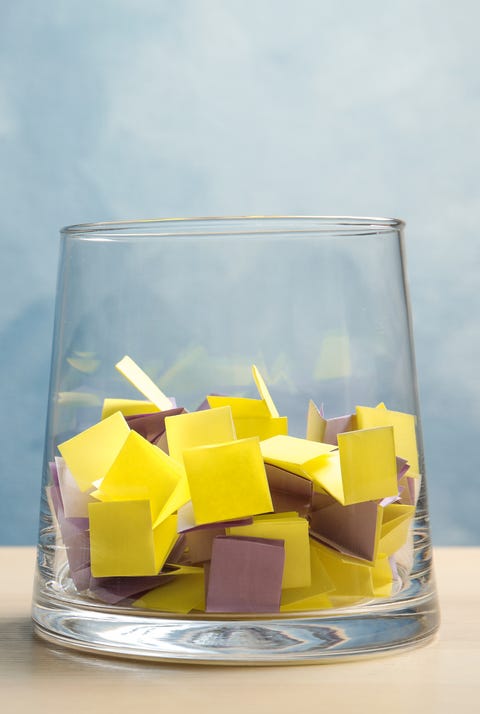 Organize an ornament exchange.
When Santa's sleigh appears at the end of the Macy's Parade, the festive holiday season officially begins. For those who celebrate Christmas, invite each Thanksgiving guest to bring an ornament to exchange to kick-off the holidays and keep the joy going through December.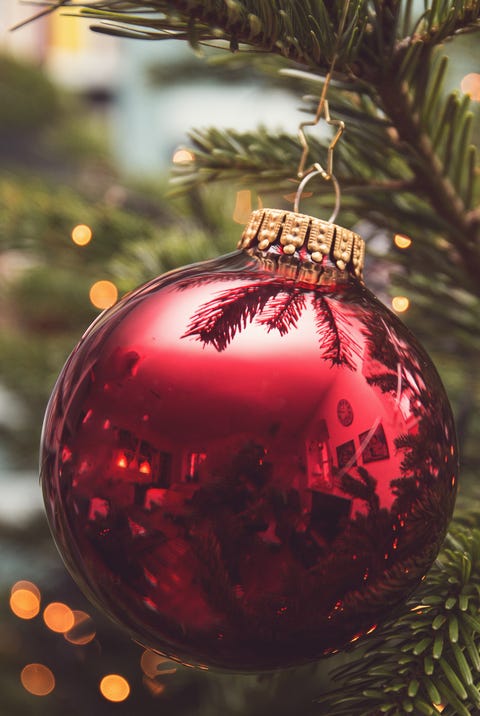 Watch a classic holiday movie.
Stave off turkey coma by gathering together in front of the TV after dessert to watch a classic Thanksgiving movie together: pick the same movie every year, or have fun letting a different family member choose the film each time.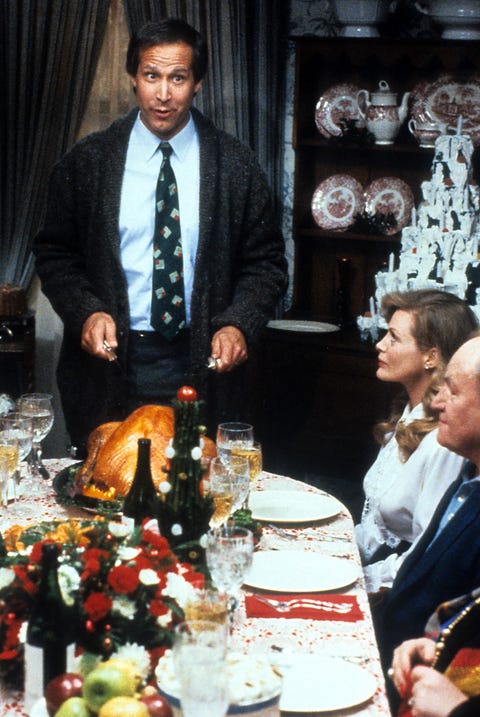 Craft a beautiful centerpiece.
Few things are more annoying (and potentially disastrous) for Thanksgiving hosts than having too many cooks in the kitchen—literally. So to keep your guests entertained while you finish whipping up the big feast, ask them to create a show-stopping centerpiece for the table. Depending on how much time you're trying to kill, you can either set up everything your guests will need—fall-hued florals, pint-sized pumpkins, wispy branches, multi-colored gourds, scented pinecones, a few fallen leaves—or you can send them outside first to forage for some seasonal supplies.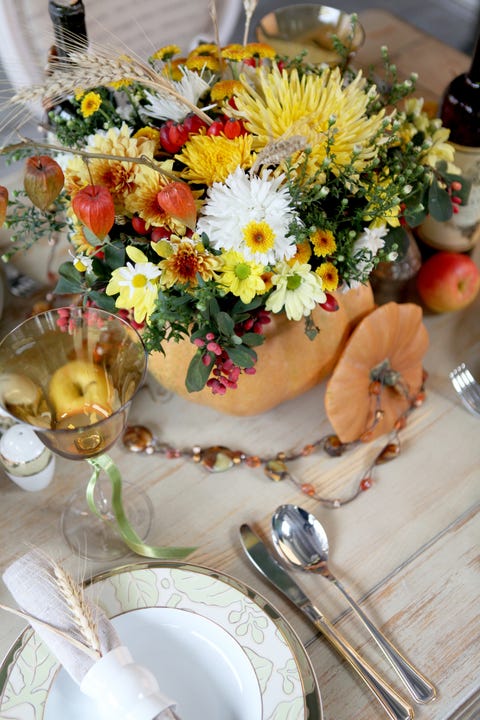 Play a game of charades.
Get your friends together post-dinner for a good-old-fashioned game of charades, sure to bring on the giggles (and impress you with skills you never knew Nana had). Or, try one of these games.