Instant Pot Thanksgiving Recipes
If you're looking for instant pot thanksgiving recipes, this handpicked list of tested recipes is for you. Here are some traditional classic thanksgiving favorites and creative yet delicious recipes!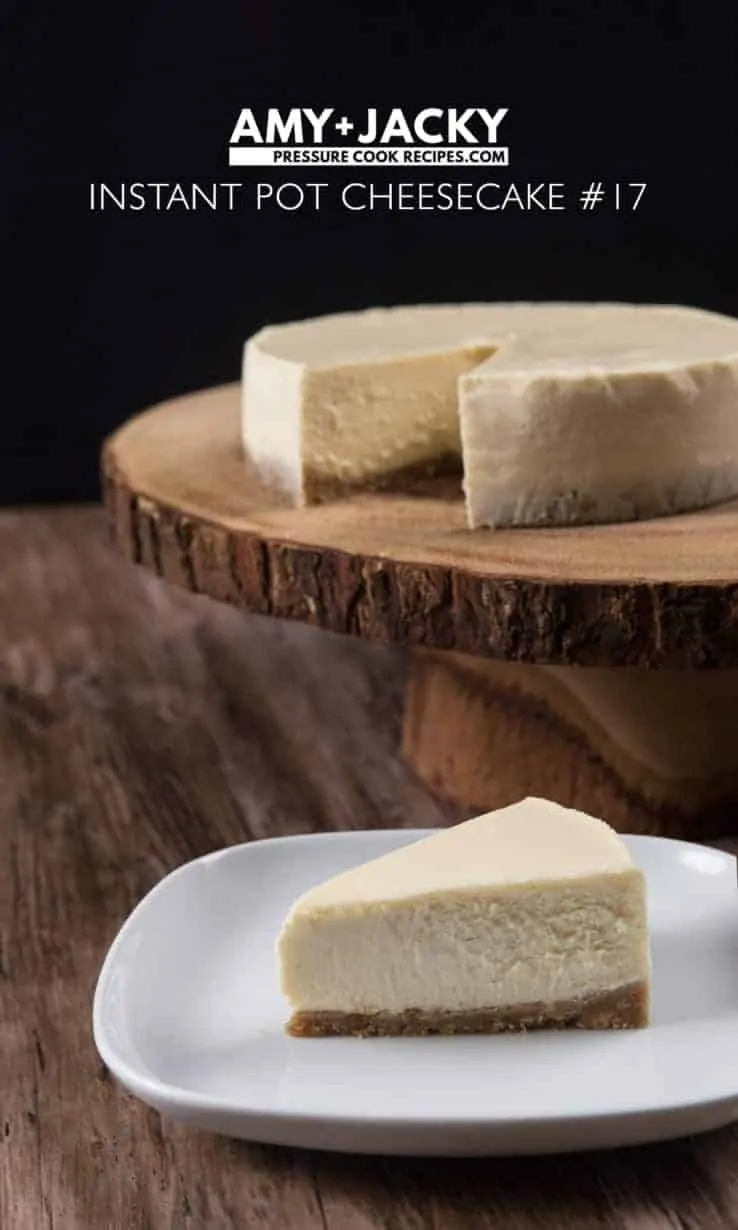 1. Instant Pot New York Cheesecake #17
This ultra-popular New York Cheesecake #17 continues to capture many people's hearts crowning it their all-time favorite recipe! It has been one of the most loved Instant Pot Thanksgiving Recipes!
Why is it called Cheesecake #17? After testing & tweaking this recipe 17 times in the Instant Pot, we've decided to name this nearly perfect cheesecake – The New York Cheesecake #17!
Chocolate Cheesecake Bites: Chocolate Cheesecake Bites
Crème Brulee Cheesecake Bites: Creme Brulee Cheesecake Bites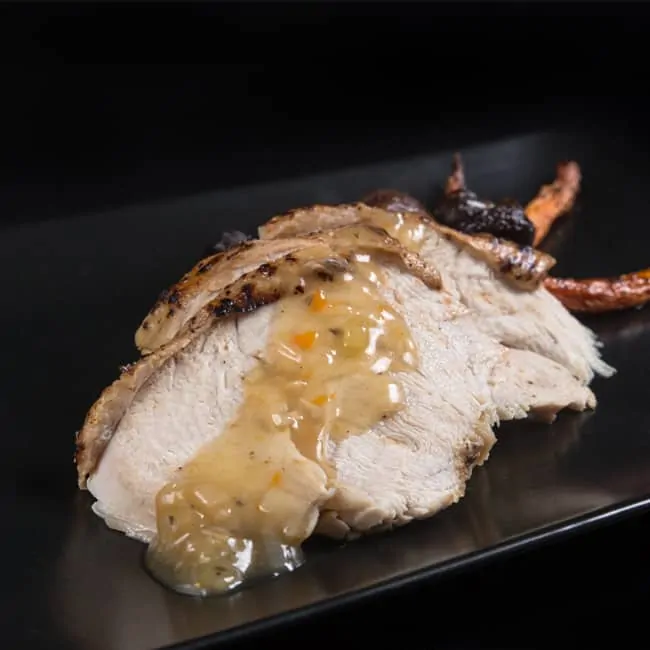 2. Instant Pot Turkey Breast
Yes! You can make your own Instant Pot Thanksgiving Turkey! We did multiple experiments to find how to make tender & juicy turkey breast with rich turkey gravy and buttery mashed potatoes.
Easy One Pot Turkey Meal Recipe: Instant Pot Turkey
Turkey Legs + Gravy Recipe: Instant Pot Turkey Legs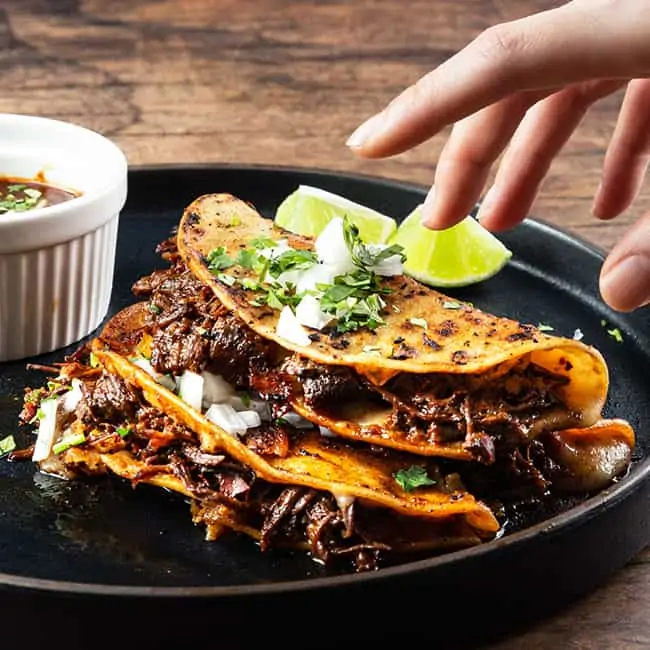 3. Instant Pot Birria Tacos
These Crispy, Cheesy, Juiciest Birria Tacos is The Bomb! Make your thanksgiving dinner epic with these famous tacos. Your family and guests will go crazy over these juicy tender meat with melted cheese, crispy tortilla, dipping into the rich birria sauce.
Crispy Carnitas Recipe: Instant Pot Carnitas
Barbacoa Recipe: Instant Pot Barbacoa Beef
Chicken Tacos Recipe: Instant Pot Chicken Tacos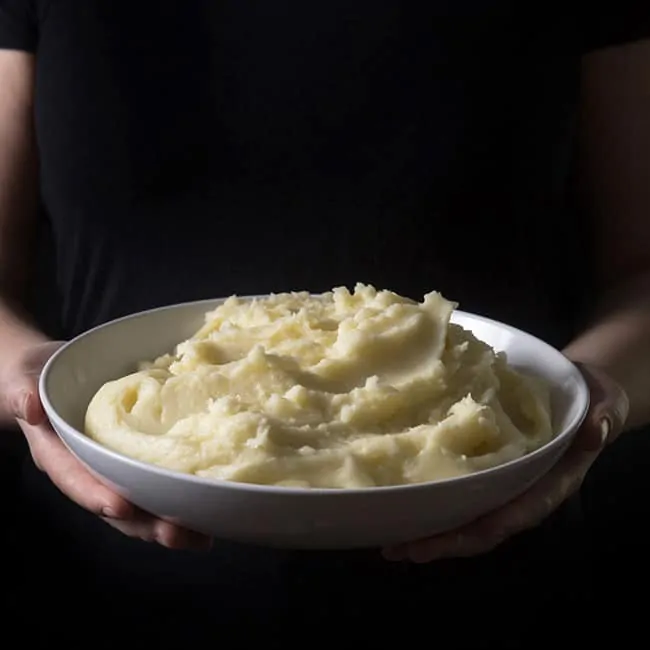 4. Instant Pot Mashed Potatoes
If you're looking to impress your guests this Thanksgiving, make this Michelin-Star Inspired Mashed Potatoes!! It's really easy to make with 4 simple ingredients. These creamy smooth, fluffy, buttery rich mashed potatoes is one of the best Instant Pot Thanksgiving Recipes!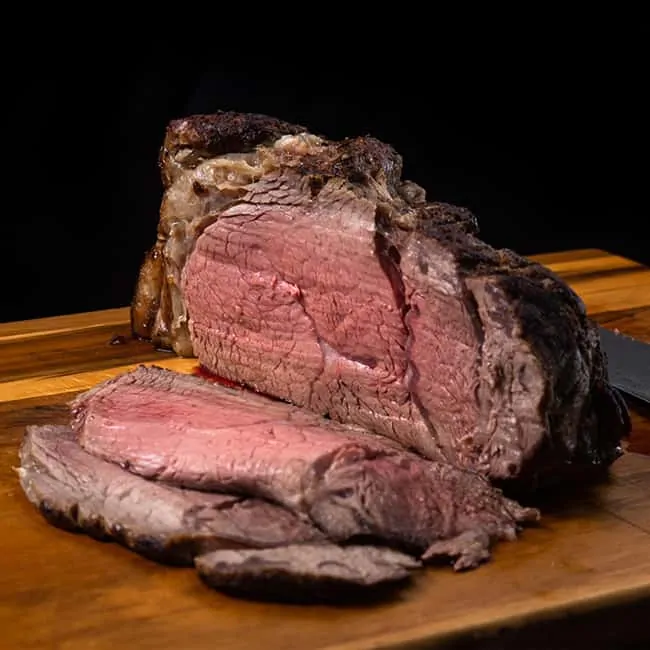 5. Instant Pot Roast Beef
This Thanksgiving Roast Beef will be the star of your holiday feast! You can choose to make Buttery Tender Medium Rare Beef Roast with Gravy or Deli-style Cold Cut Roast Beef.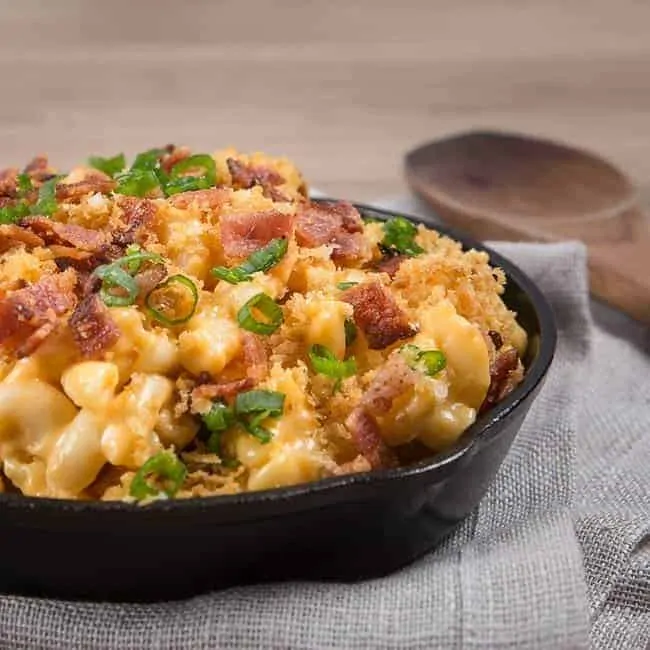 6. Instant Pot Mac & Cheese
Give thanks & enjoy life's simple indulgence…
Piping hot macaroni in creamy cheddar cheese sauce, sprinkled with buttery toasted golden breadcrumbs, smoky crispy bacon bits, and crunchy scallions. Be wowed by this epic deluxe mac and cheese!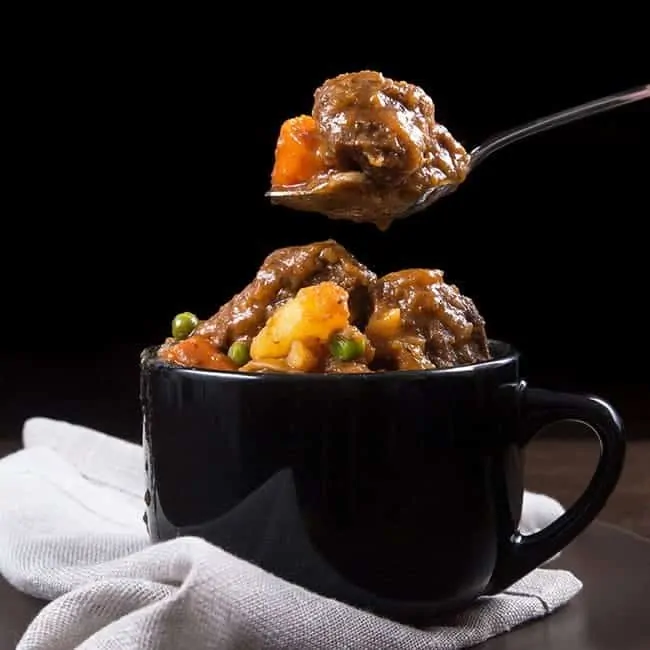 7. Instant Pot Beef Stew
Give thanks by serving this soul-satisfying, heartwarming Beef Stew. You'll enjoy the tender & juicy beef immersed in a rich, hearty sauce packed with deep umami flavors.
Irish Guinness Beef Stew Recipe: Instant Pot Irish Beef Stew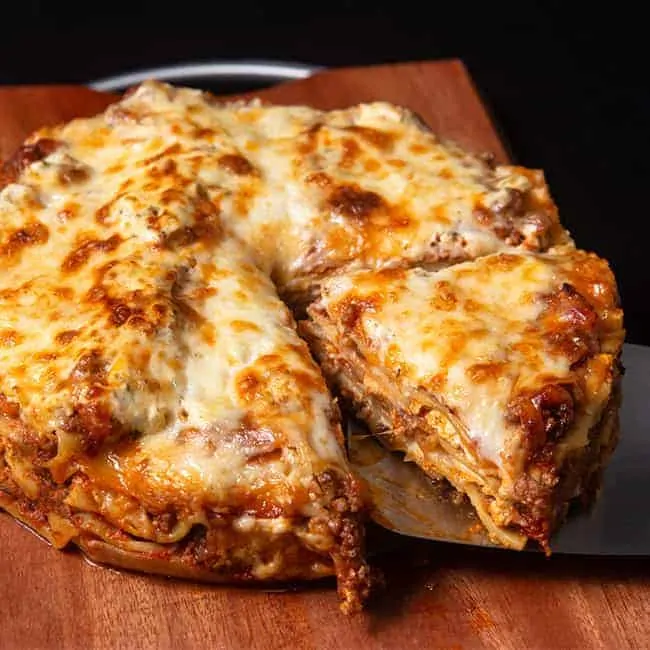 8. Instant Pot Lasagna
Your family will cheer for this mouthwatering heavenly rich Lasagna packed with creamy-cheesy layers of satisfaction. This will make your Thanksgiving dinner lip-smacking good!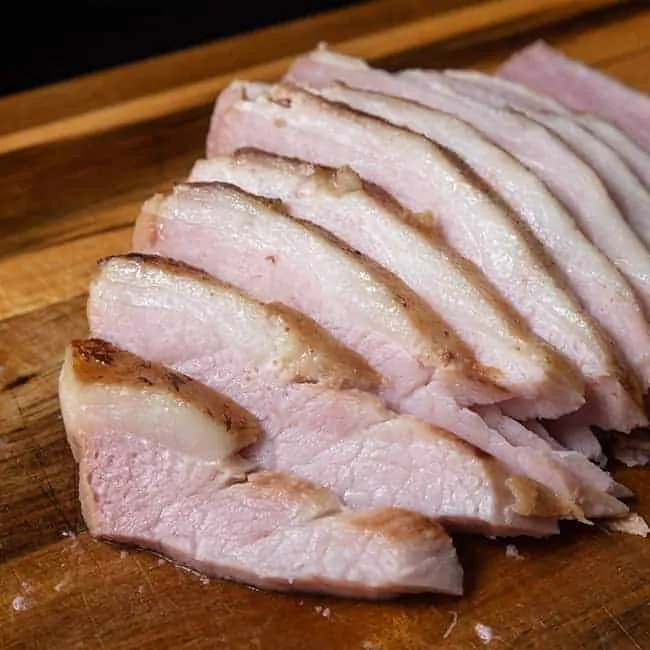 9. Instant Pot Ham
You can make this classic Thanksgiving Ham in the Instant Pot! It's a super Easy No-Fuss method to make Juicy & Tender Ham with Golden Honey Pineapple Glaze.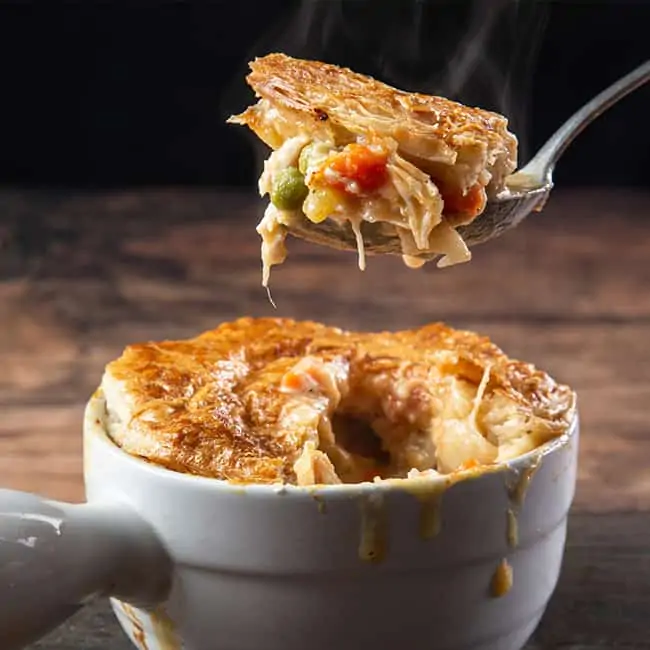 10. Instant Pot Chicken Pot Pie
You won't be able to stop eating these Golden Chicken Pot Pies! Rich, hearty, creamy chicken pot pie filling top with a crisp buttery puff pastry. The ultimate classic favorite comfort food for your Thanksgiving party.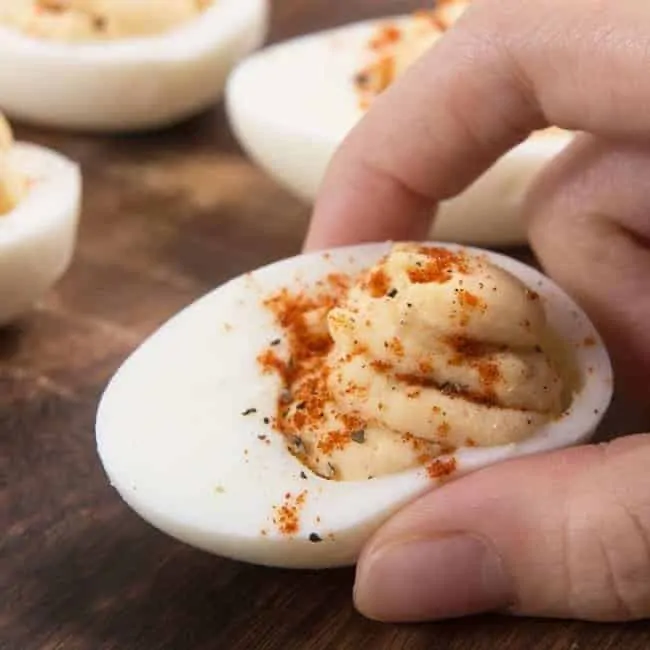 11. Instant Pot Deviled Eggs
Kick your ordinary Deviled Eggs up a notch with Amy + Jacky's little twist! Easy to make these easy crowd-pleasing party appetizer. These creamy & rich Deviled Eggs are budget-friendly, simple, and delicious.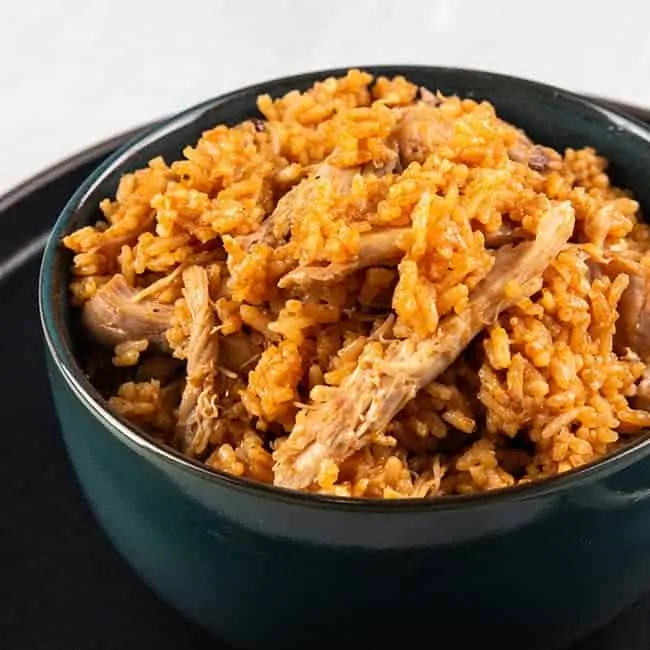 12. Instant Pot Mexican Rice
So easy to make this Instant Pot Mexican Chicken & Rice (Spanish Rice) with pantry ingredients. Flavorful & fragrant rice paired with flavor-rich juicy chicken. Tasty Thanksgiving side dish to serve.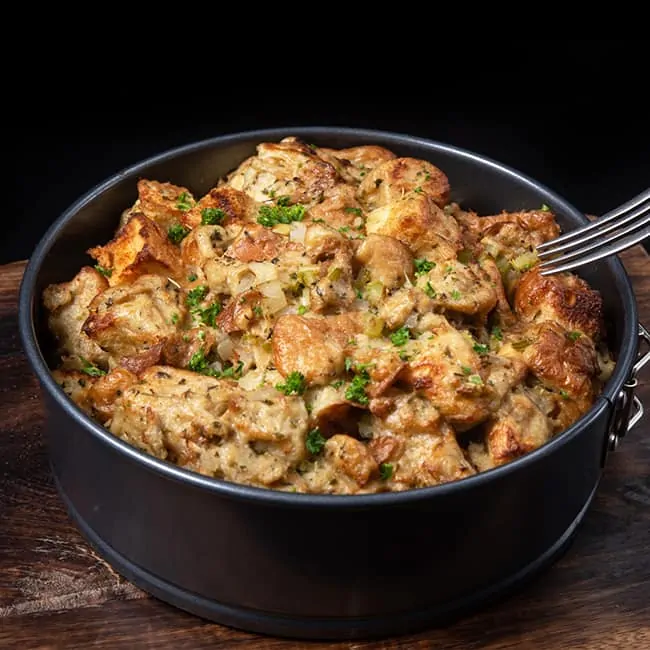 13. Instant Pot Stuffing
You'll enjoy the tasty, crusty & fluffy stuffing soaked with mama's comforting homey holiday flavors. Love that golden crust!
One of the tasty classic thanksgiving sides for your Thanksgiving dinner!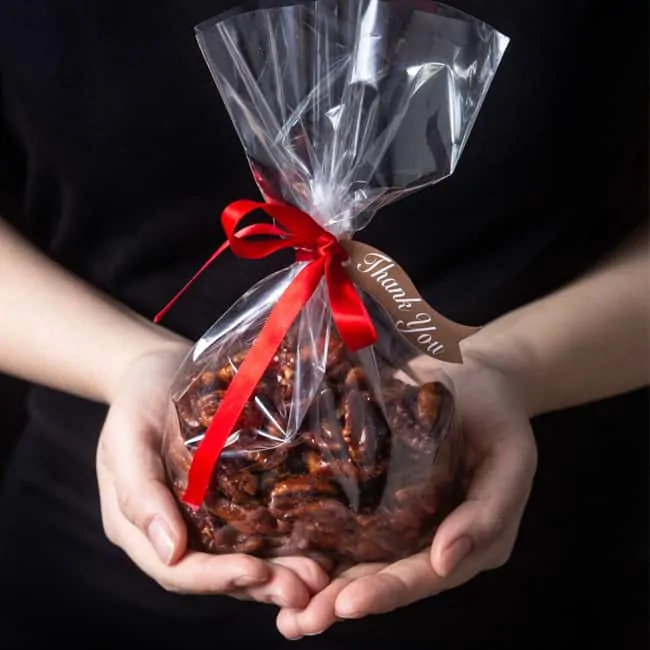 14. Instant Pot Firecracker Candied Pecans
Pamper your guests with these madly addictive gourmet treat: Firecracker Candied Pecans! Perfectly Sweet-Spicy-Salty Maple Sriracha Pecans with a little kick.
Churro Candied Almonds Recipe: Churro Candied Almonds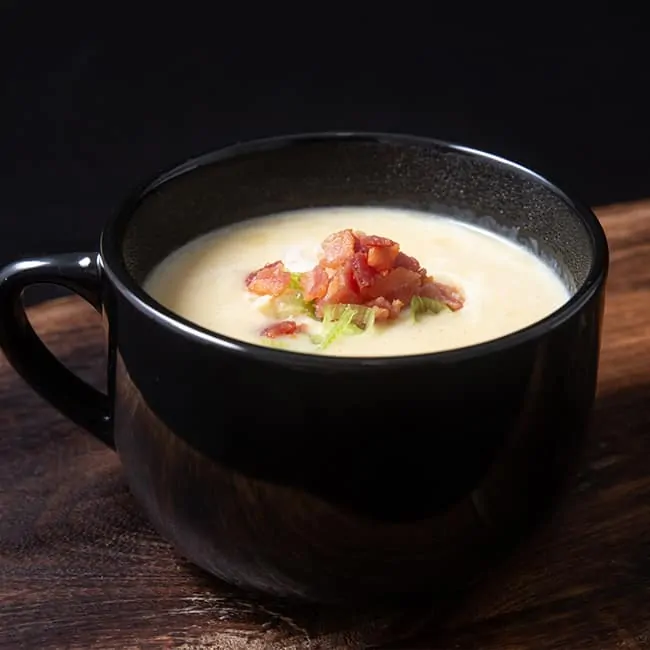 15. Instant Pot Potato Soup
Not your ordinary Potato Soup! You'll enjoy this creamy rich, cheesy potato soup, top with crisp bacon bits, refreshing green onions, and melted parmesan cheese. SO good!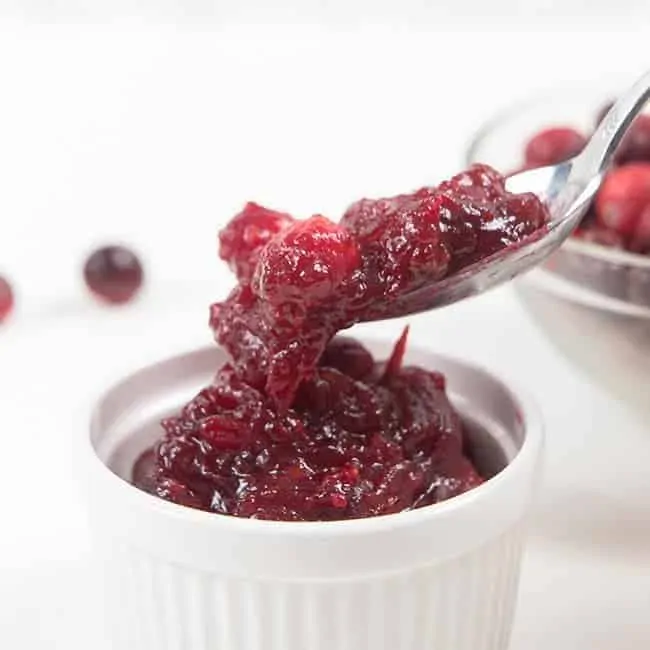 16. Instant Pot Cranberry Sauce
Kick this beloved classic Thanksgiving side dish up a notch with Amy + Jacky's Cranberry Sauce Recipe. Add this deliciously tangy, sweet, and jam-like cranberry sauce to your Best Instant Pot Thanksgiving Recipes collection!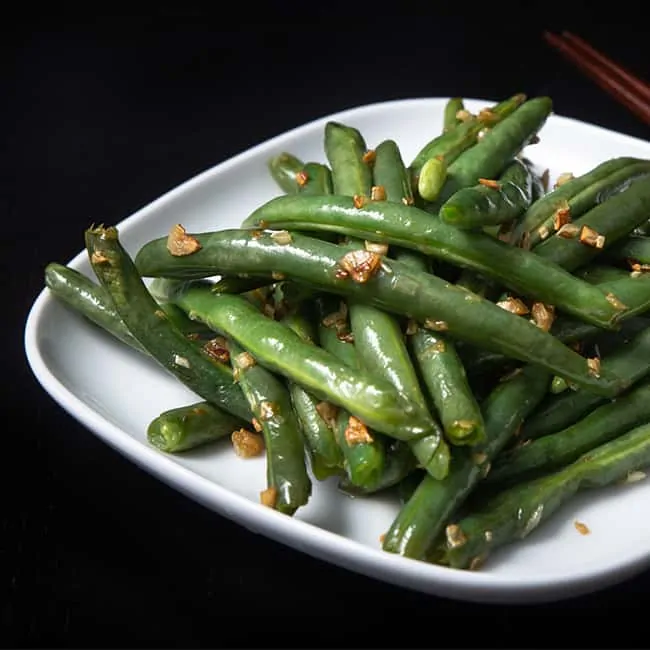 17. Instant Pot Green Beans
Enjoy perfectly cooked fresh whole green beans or super quick & easy 5-ingredient Stir-Fried Garlic Green Beans! These green beans make tasty & healthy Instant Pot Thanksgiving sides.
Instant Pot Thanksgiving Main Dishes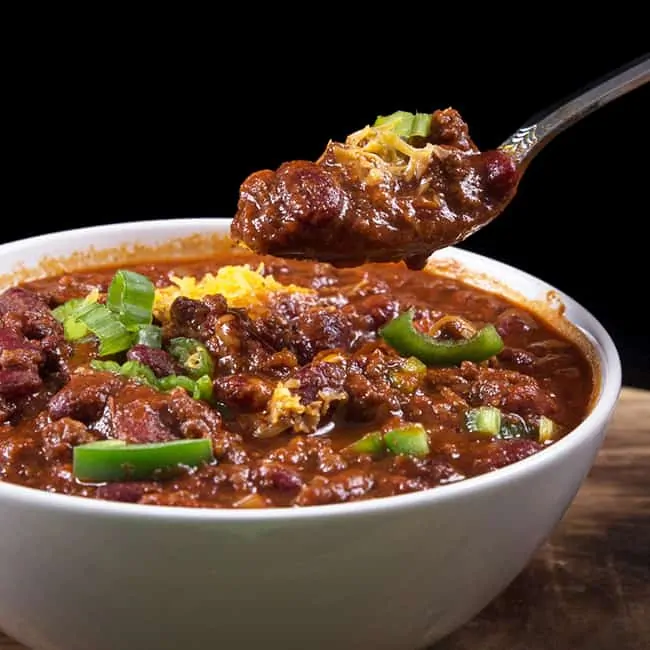 18. Instant Pot Chili
Impress your family and friends with Amy + Jacky's 5-star Umami Chili! Thick & flavorful chili done in an hour, yet it tastes like it was cooked all day on the stove. Love the depths & layers of rich flavors. They'll be begging for your secrets!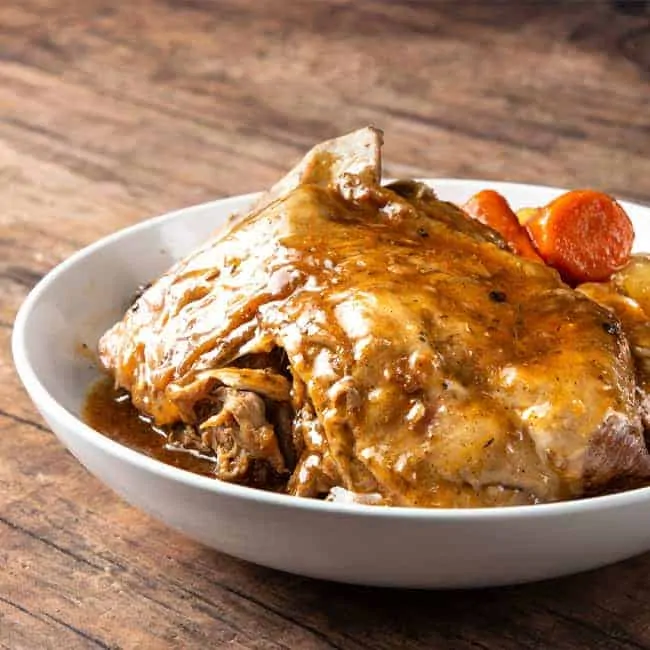 19. Instant Pot Lamb
Save time to make this ultra-tender, juicy, and flavorful lamb shoulder and delicious gravy infused with aromatic rosemary & thyme. Super easy to make this Instant Pot Thanksgiving Recipe with minimal effort and simple ingredients.
Lamb Shank Recipe: Instant Pot Lamb Shank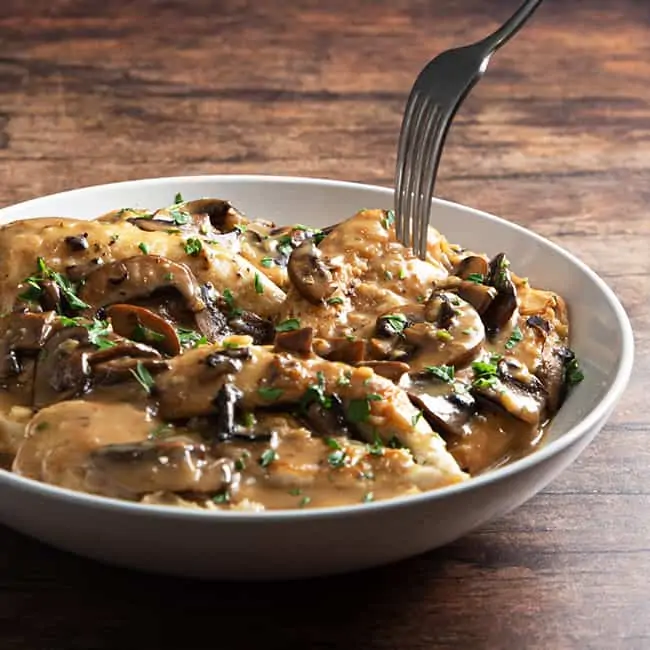 20. Instant Pot Chicken Marsala
Easy yet fancy classic Italian-inspired Chicken Marsala to serve for your Thanksgiving dinner! Tender & juicy chicken with creamy, savory-sweet, umami mushroom marsala gravy.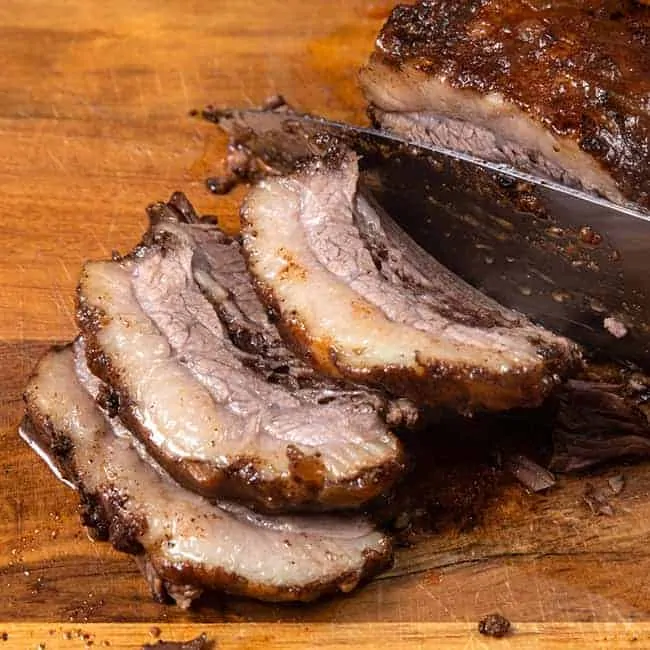 21. Instant Pot Brisket
Your family & guests will enjoy this irresistibly delicious Beef Brisket with smoky-sweet-savory-spicy caramelized homemade BBQ sauce. A delicious addition to your Instant Pot Thanksgiving!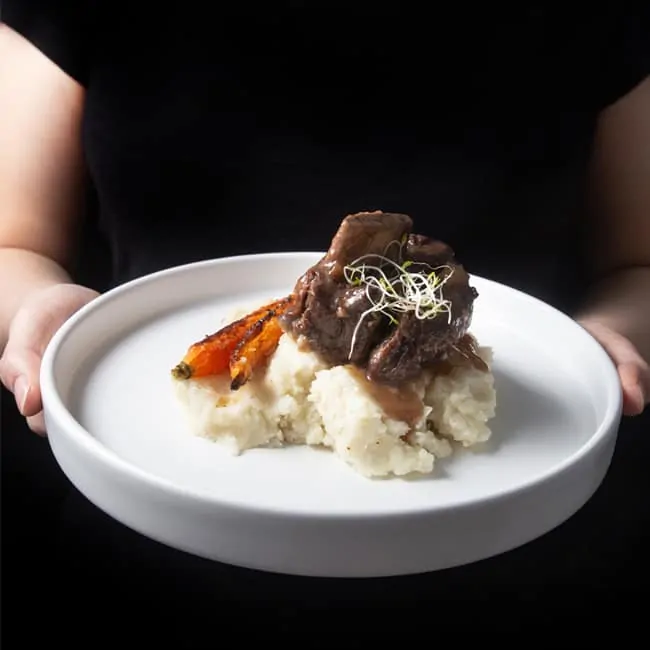 22. Instant Pot Short Ribs
Wow your family with this unbelievably Melt-in-your-Mouth Red Wine Braised Short Ribs. Every bite is rewarding! Plus, you can save time by making a simple Mashed Potatoes in the same pot.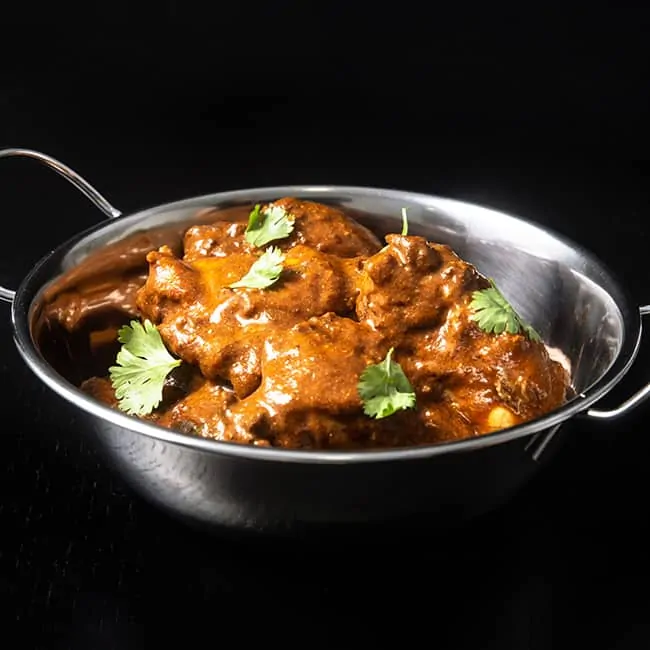 23. Instant Pot Butter Chicken
Glorious Creamy Butter Chicken bursting with layers of sweet-savory-spiced-tangy-umami flavors. You'll fall madly in love with this glorious buttery sauce.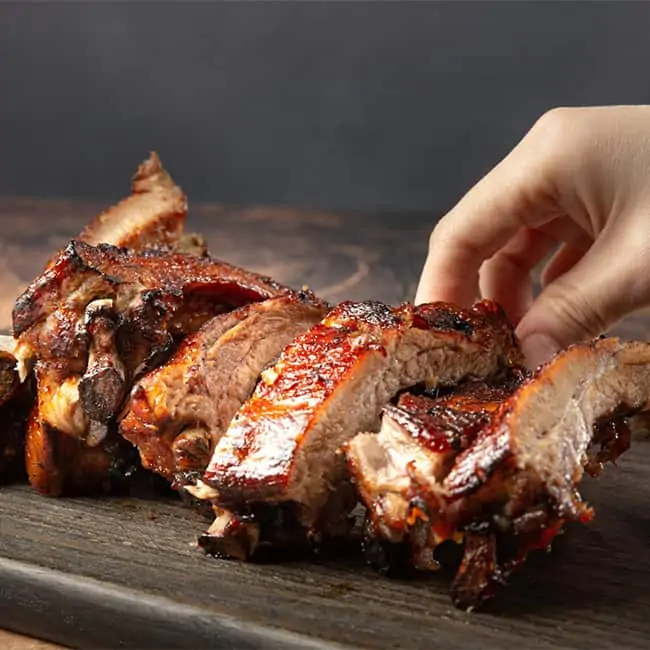 24. Instant Pot Ribs
Finger-licking Tasty Ribs are a crowd-favorite at dinners, gatherings, or holiday celebrations. Super easy to make tender juicy ribs in Instant Pot with simple ingredients.
Spare Ribs Recipe: Instant Pot Spare Ribs
Country Style Ribs Recipe: Instant Pot Country Style Ribs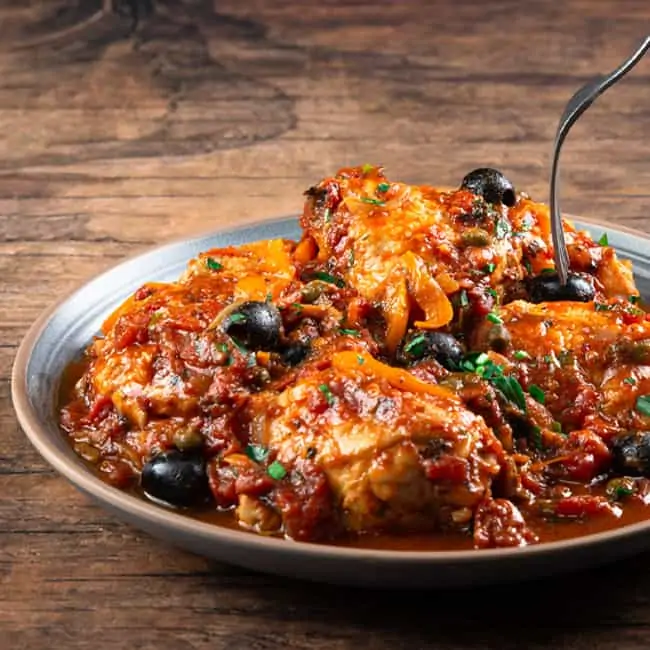 25. Instant Pot Chicken Cacciatore
Add an Italian touch to your thanksgiving feast with this flavor-bursting Italian Chicken Cacciatore! Tender juicy chicken bursting with a bold tangy-umami punch. Buon appetito~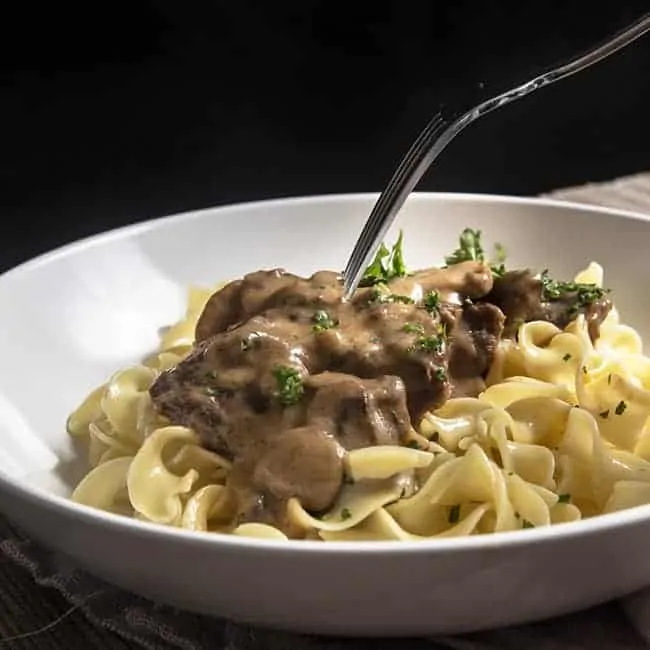 26. Instant Pot Beef Stroganoff
A mouthful sensation of tender, juicy beef bathes in addictive umami sauce. It's definitely a delicious treat to enjoy for Thanksgiving dinner!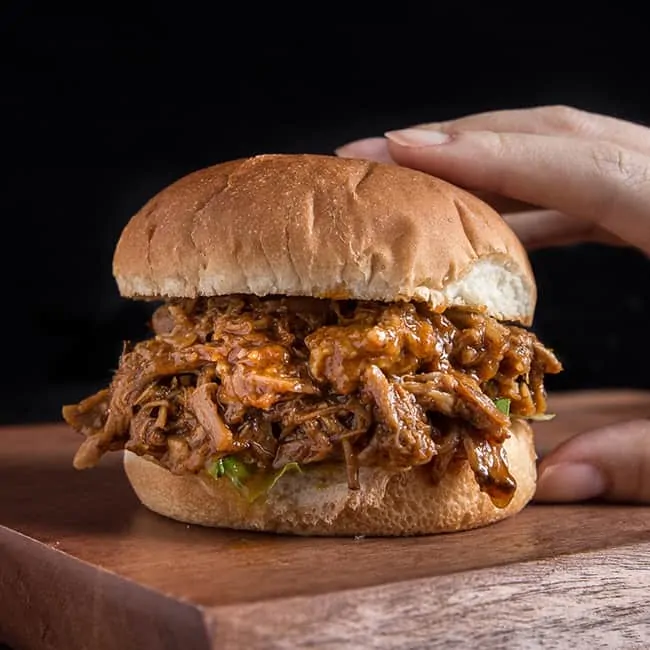 27. Instant Pot Pulled Pork
This tender & juicy pulled pork made with Amy + Jacky's DIY Dry Rub and BBQ Sauce. Your guests will enjoy the irresistible bite of explosions of sweet, savory, & smoky flavors. A great crowd-pleaser to serve at your Thanksgiving party.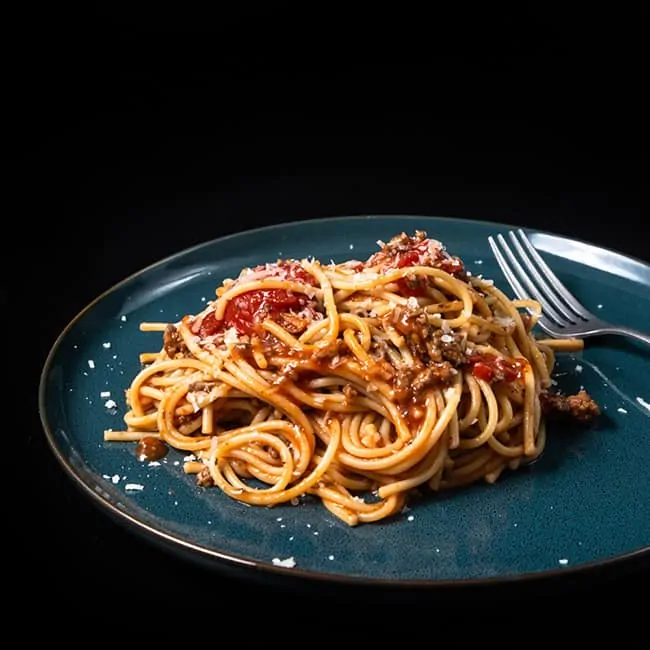 28. Instant Pot Spaghetti
A kid-friendly dish to include in your Instant Pot Thanksgiving dinner. Delicious al dente pasta in flavorful marinara sauce. Minimal ingredients, preparation, & clean-up, yet deliciously big on flavors and healthy.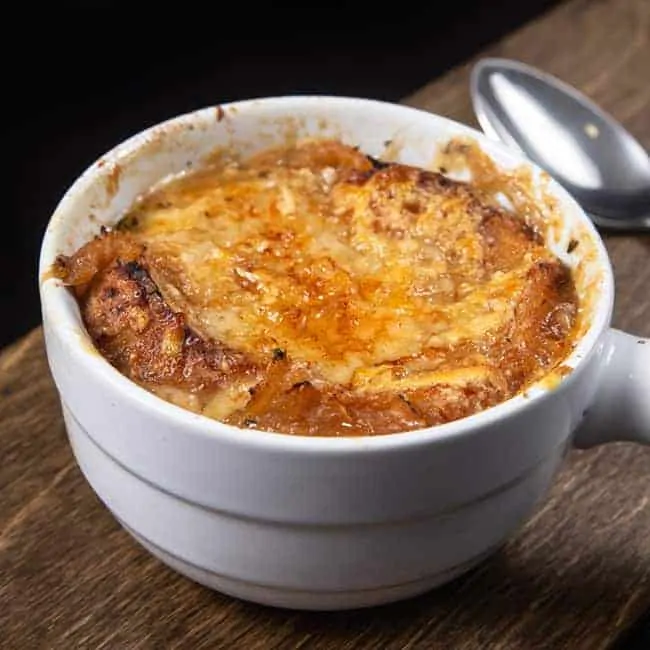 29. Instant Pot French Onion Soup
Sweet caramelized onions simmered in rich hearty beef broth topped with toasted golden crusty bread and melted cheese. Simple yet Fancy Instant Pot Thanksgiving Soup!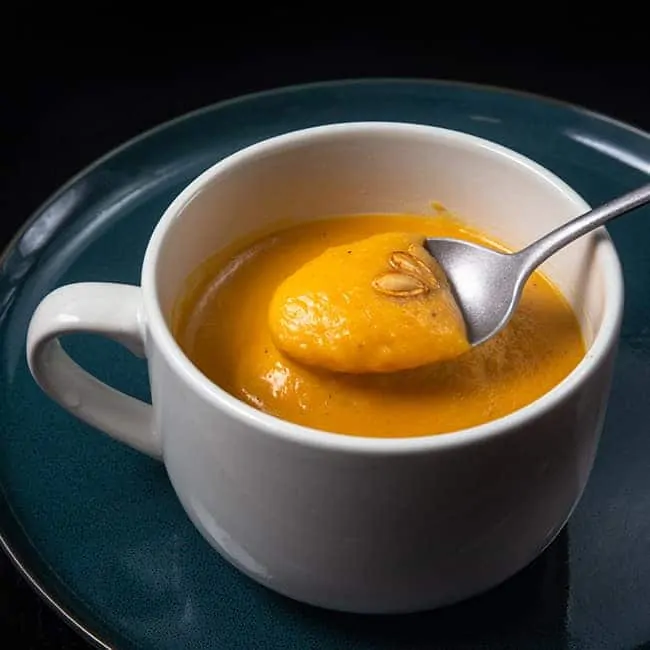 30. Instant Pot Butternut Squash Soup
Super easy to make Rich & Creamy Roasted Butternut Squash Soup. Soul-soothing feel good Thanksgiving soup even your picky kids will love!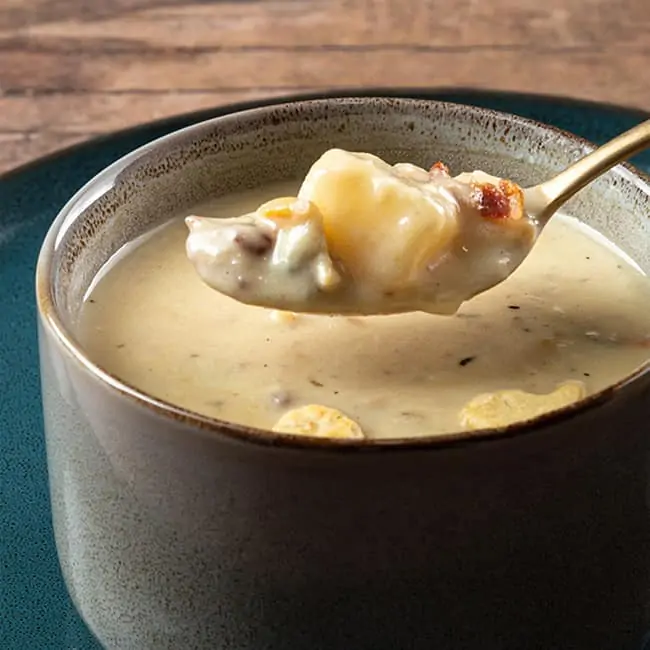 31. Instant Pot Clam Chowder
Thick, creamy New England Clam Chowder with some chunky potatoes, sprinkled with crisp smoky bacon, and crispy biscuits. Heartwarming, comforting, & delicious soup.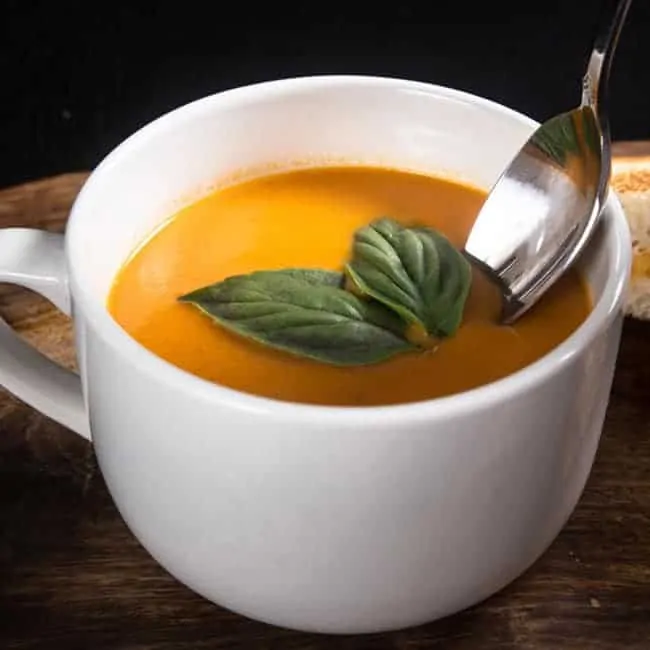 32. Instant Pot Tomato Soup
Easy to make this Roasted Tomato Basil Soup from scratch. All you need is some pantry ingredients (with vegan options). So delicious especially with the toasty grilled cheese!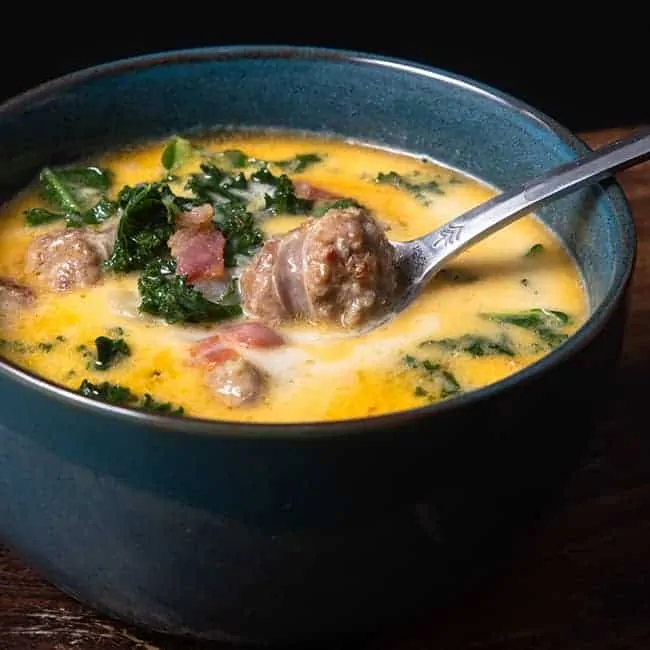 33. Instant Pot Zuppa Toscana
This Italian-Inspired Creamy Zuppa Toscana is a readers' favorite! It's a tasty & comforting soup pack with savory-umami aromatic flavors & textures.
Instant Pot Thanksgiving Sides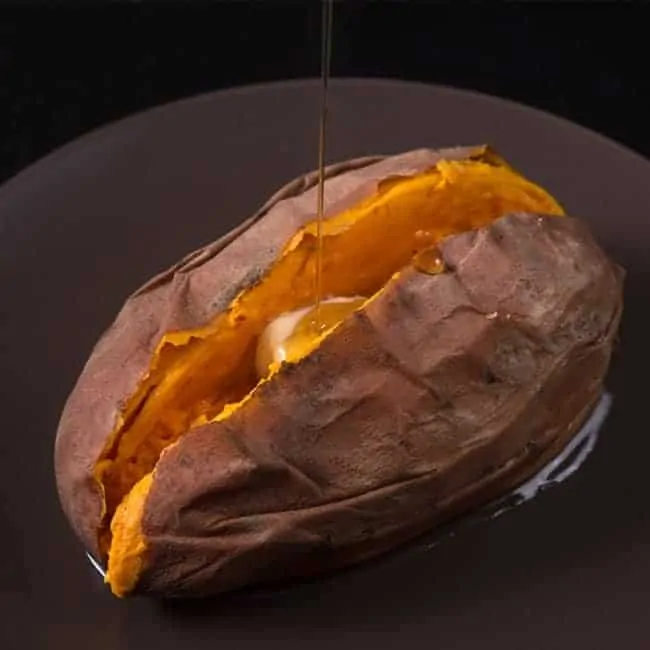 34. Instant Pot Sweet Potatoes
We did 8+ tests in the Instant Pot with various sizes of sweet potatoes, and solved the mysteries of creamy buttery sweet potatoes! Check out our Tested Time Chart + Video on how to make creamy buttery sweet potatoes for your Thanksgiving dinner.
Mashed Sweet Potatoes Recipe: Instant Pot Mashed Sweet Potatoes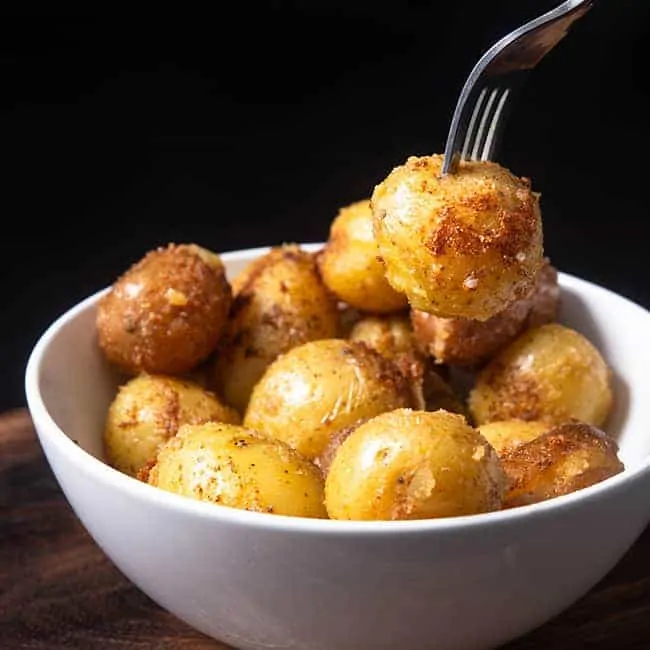 35. Instant Pot Roasted Potatoes
These creamy soft & fluffy smooth Instant Pot Baby Potatoes with a flavorful slight-crisp skin are so tasty. An awesome Instant Pot Thanksgiving sides that might just steal the show!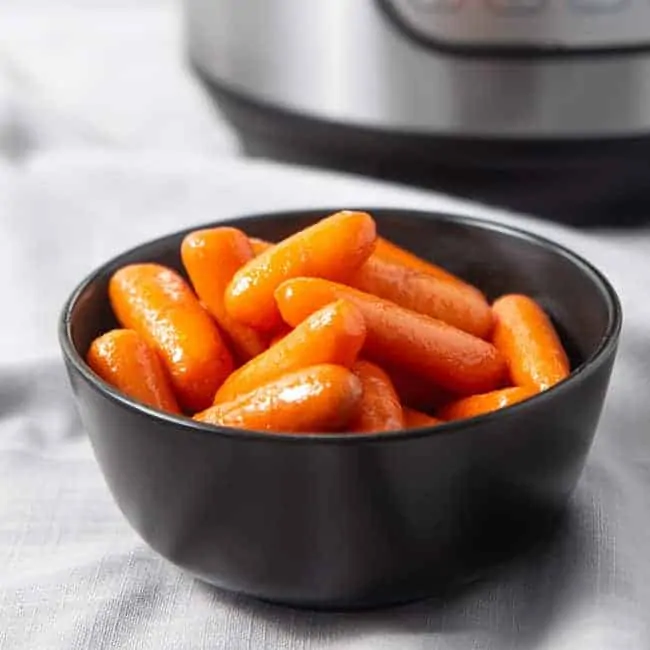 36. Instant Pot Carrots
These humble yet surprisingly tasty Buttery Candied Carrots are one of the easiest Instant Pot Thanksgiving sides to throw together last minute. They've never ceased to wow our lovely guests. Yes, even the picky little eaters. 😉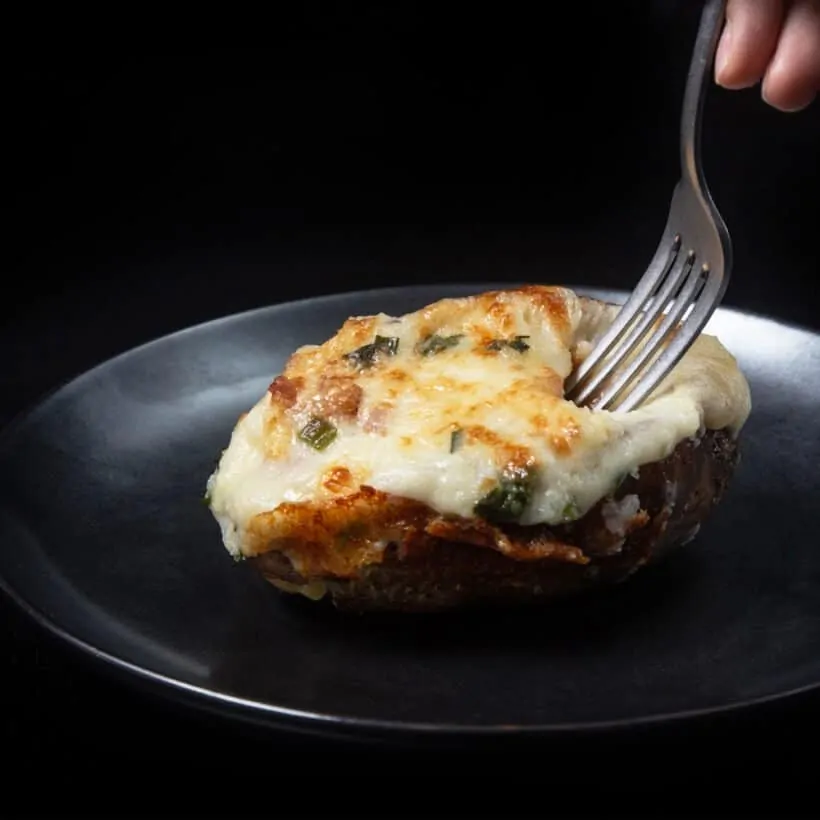 37. Instant Pot Baked Potatoes
You can make "Baked Potatoes" or "Twice Baked Potatoes" in Instant Pot. These deluxe baked potatoes are loaded with creamy cheesy fluffy mashed potatoes & crisp bacon topped with melted cheese.
Twice-Baked Potatoes Recipe: Instant Pot Twice Baked Potatoes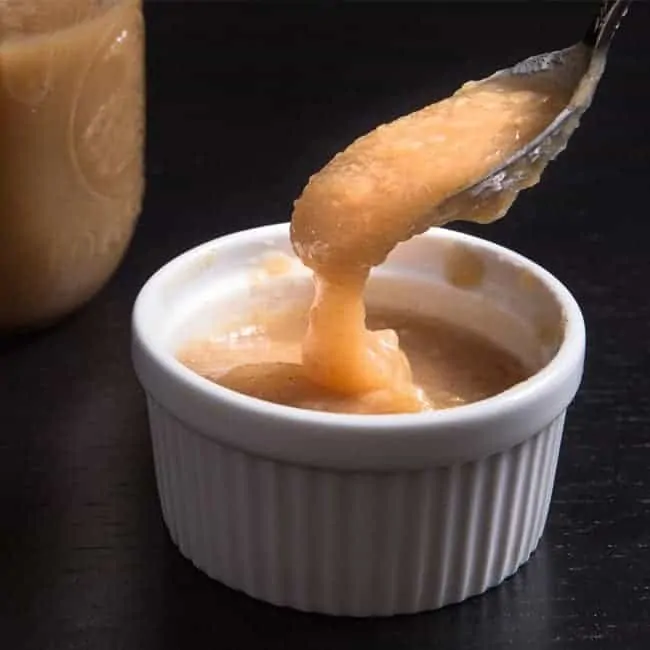 38. Instant Pot Applesauce
Super easy to make tasty homemade applesauce with 5 minutes preparation and 6 ingredients. Sweet, warm, & cinnamon-spiced thanksgiving side dish to serve.
Apple Butter Recipe: Instant Pot Apple Butter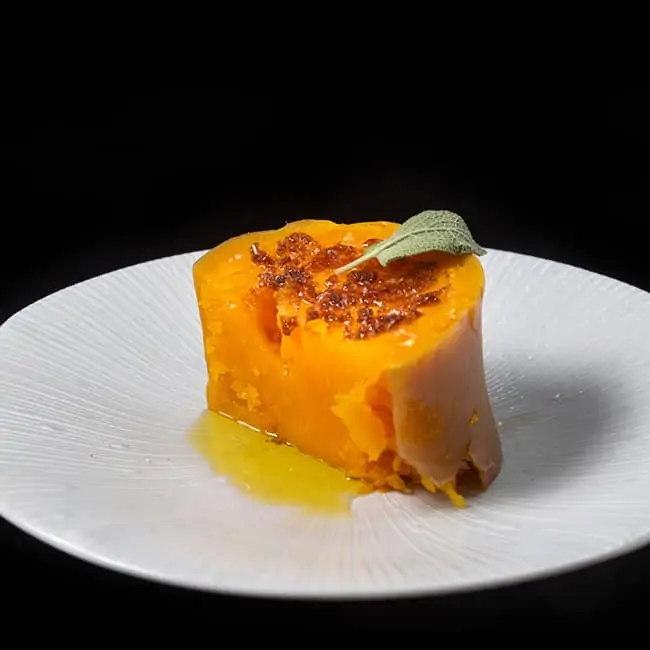 39. Instant Pot Butternut Squash
Super easy way to cook whole butternut squash that comes out creamy & rich in just 20 minutes! This makes a deliciously simple & healthy sweet-savory appetizer or side dish for your Thanksgiving dinner.
Acorn Squash Recipe: Instant Pot Acorn Squash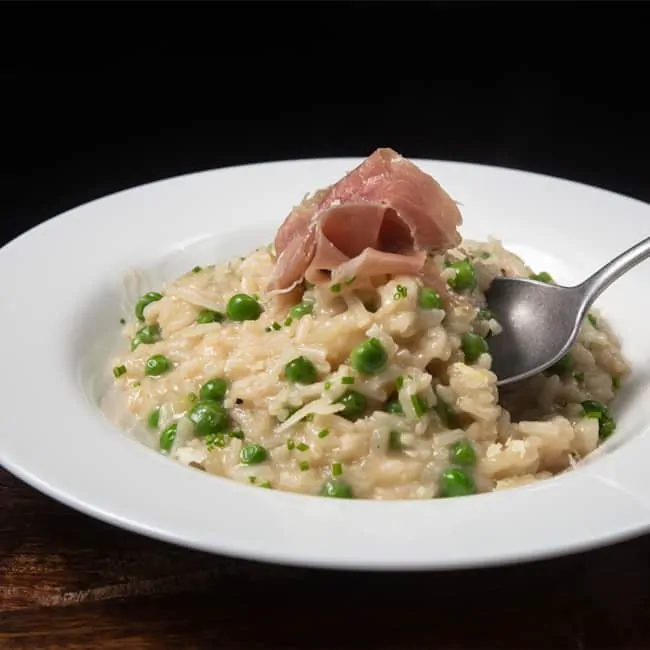 40. Instant Pot Risotto
This luxuriously rich & creamy Italian Parmesan Risotto is perfect for Thanksgiving dinner! Super easy to make this evenly cooked risotto in 30 minutes with few ingredients.