There is a reason grandparents are often the most beloved members of an extended family. Grandma is constantly showering us with warm hugs and freshly baked desserts, and Grandpa is just as excited to take us along on a fishing trip as he is to share his world famous spaghetti and meatballs recipe. Grandparents do a lot for us, so this Father's Day, show your grandpa how much you appreciate him with one of these thoughtful and unique gifts.
We've rounded up a Father's Day gift guide with plenty of items that are perfect for Grandpa—even if he's a guy who needs a special kind of gift for the dad who wants nothing. From personalized cutting boards and hammers, to snuggly robes and throws, you're sure to find something that'll put a smile on your grandpa's face. Top off your perfect gift with one of these free printable Father's Day cards and whip up one of these delicious Father's Day brunch recipes to start the day off right. No matter what item you choose, your grandpa's favorite gift will probably be just spending a little extra time with you. Whether he's close to home or miles away, let Grandpa know just how much you love him this Father's Day.
Personalized Laser-Cut Photo Statuette
Turn a child's photo, pet photo, or family photo into an 11-by 14-inch statuette printed onto 1/4-inch-thick acrylic—perfect for livening up a home office or bookshelf.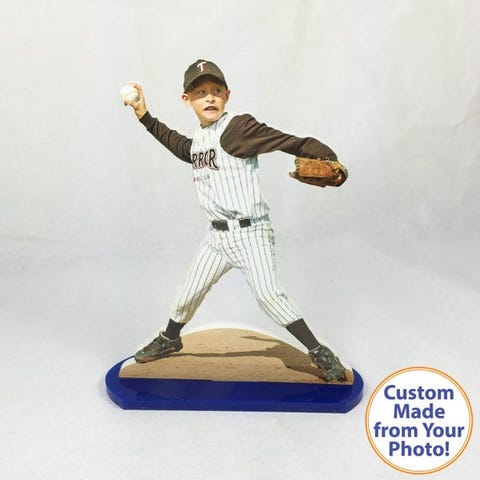 Crosley Wood Cruiser Bluetooth Record Player
Nestled in a handsome briefcase, this Bluetooth-enabled vintage-inspired turntable will also play his favorite vinyl LPs.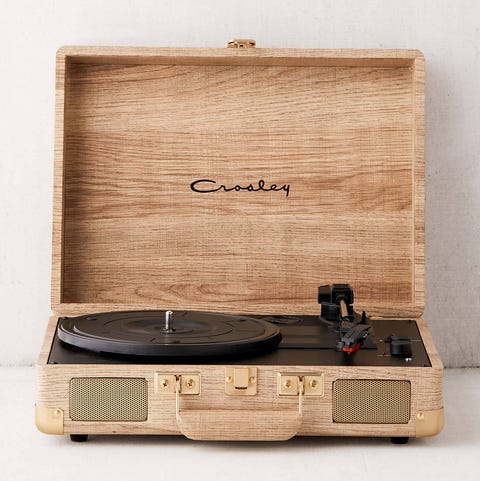 Soda Caps Puzzle
In these quarantined times, it's no surprise that jigsaw puzzles are having a bit of a moment. This 500-piecer featuring vintage soda caps arranged like the American flag doubles as cool wall art once it's complete.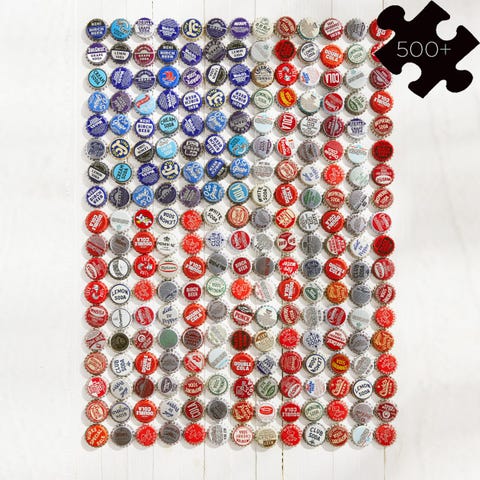 Custom Fishing Lure
Grandpa will be sure to catch a whopper with this custom fishing lure!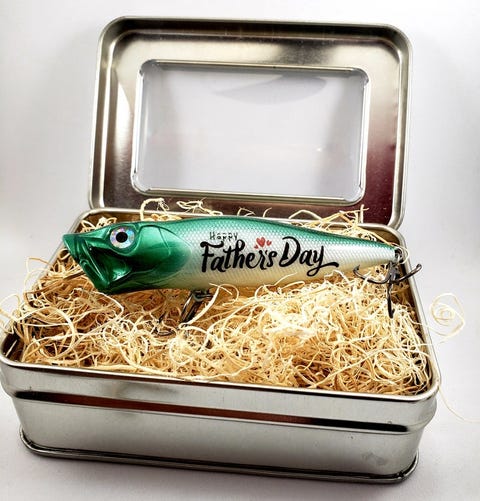 Personalized Family Member Signpost
We can't get over how cool this is. A perfect gift for any family member who lives far away, it features the names and "distances" of all relatives. Brilliant!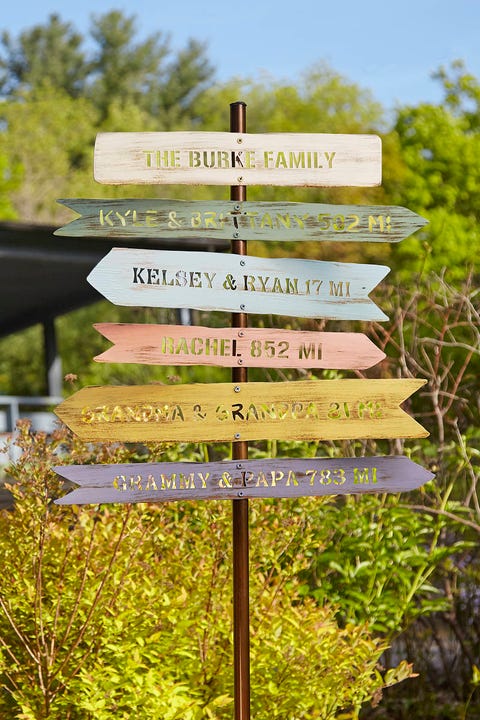 Custom Birthday Book
Help Grandpa celebrate a milestone year with this custom book showcasing major moments from his lifetime.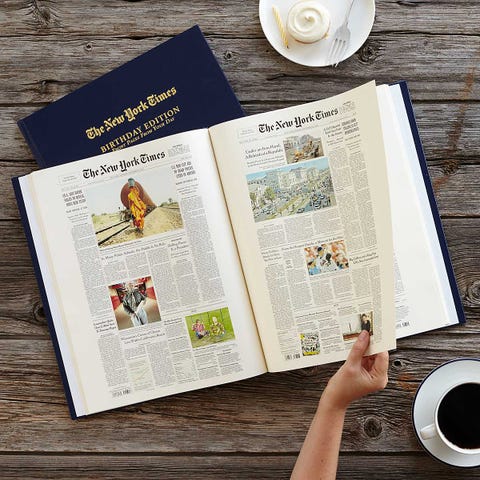 Personalized Family Recipe Board
Got any of your grandpa's favorite family recipes lying around? Engrave them on this recipe cutting board for the gift of a lifetime.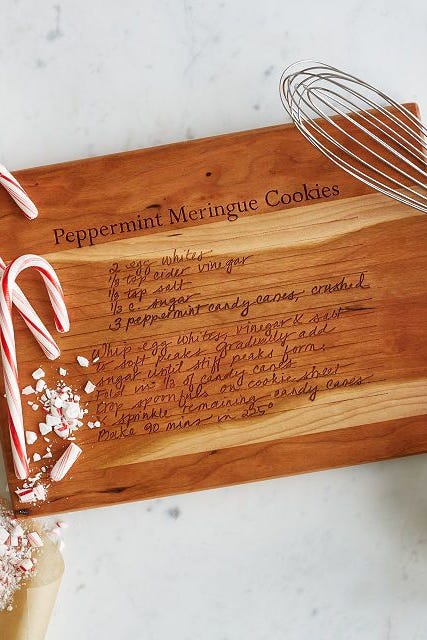 Moon Beam Sleep Aid
Grandpa deserves a good night's sleep—this gadget should do the trick!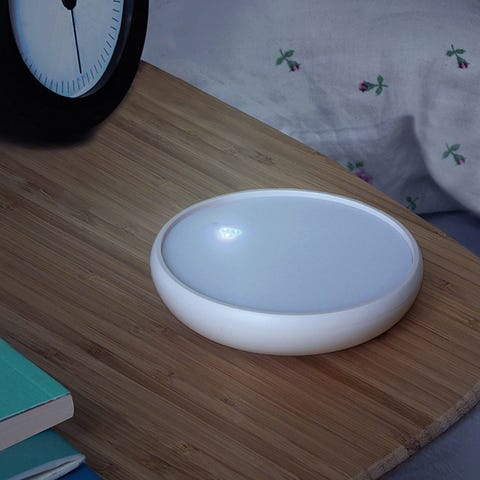 Insulated Mug
This insulated cup will keep Grandpa's morning brew nice and warm as he flips through the paper.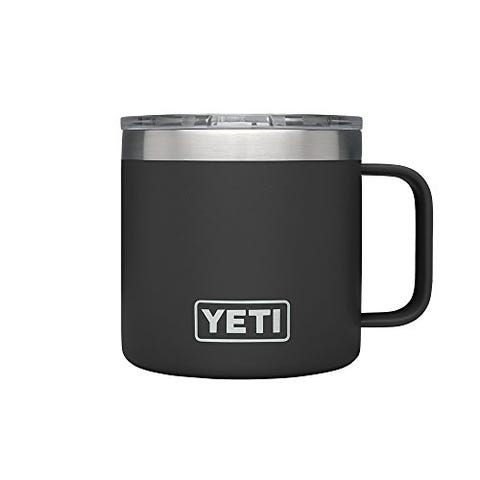 Hot Toddy Kit
This whimsical kit includes everything he'll need to whip up a piping hot drink in no time. It's a fragrant, nostalgia-inducing present he won't soon forget!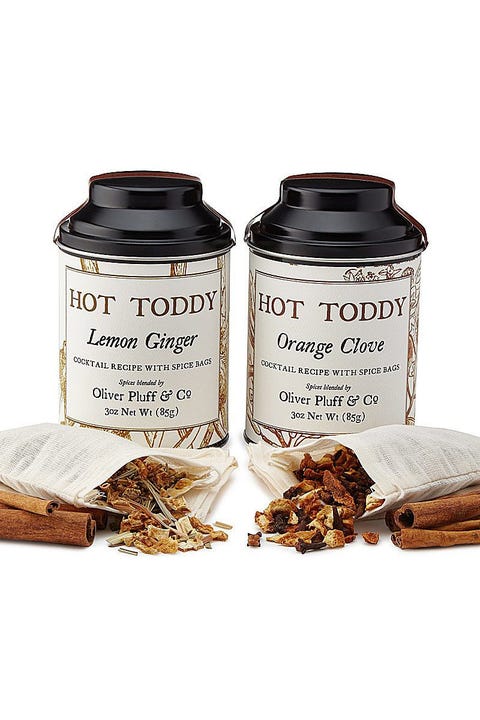 Minnetonka Lined Hardsole Slipper
2,000+ great reviews on Amazon can't be wrong. This ultra-fluffy shoe with a traditional moccasin design is just perfect for any grandpa—whether for weekend or all-the-time wear!