We all want to be accepted among people around us, but this most human desire to connect and belong can hamper us when we let the opinions of others decide how we ought to live our lives.
Pursuing our own dreams and  passions can seem a lonely road in the short run, and it carries the risk of sometimes alienating those we love. It's good to respect others opinions, but you should always go with your gut feeling.
Don't let opinions of others alter your life! We are sharing some great Opinion Quotes, Sayings and Images for you to get a clear picture of your life.
OPINION QUOTATIONS & SAYINGS
"Your opinion is not my reality." – Steve Maraboli

---

"Try being informed instead of just opinionated."

---

"A tiger doesn't lose sleep over the opinion of sheep."


---

"Popular opinion is the greatest lie in the world."


---

"A wise man makes his own decisions, an ignorant man follows public opinion."


---

"When the opinions of others do not matter you have truly mastered yourself."


---

"Opinions have caused more ills than the plague or earthquakes on this little globe of ours." – Voltaire


---

"The foolish and the dead never change their opinions." ~ 

James Russell Lowell




---

"Different eyes see the same thing different. This is called an opinion. Respect it."


---

"My opinions may have changed, but not the fact that I'm right. "– Ashleigh Brilliant


---

"Your time is limited, so don't waste it living someone else's life. Don't be trapped by dogma – which is living with the results of other people's thinking. Don't let the noise of others' opinions drown out your own inner voice. And most important, have the courage to follow your heart and intuition." Steve Jobs


---

"Care about people's approval, and you will always be their prisoner." – Lao Tzu


---
STRONG QUOTES ABOUT OPINIONS OF PEOPLE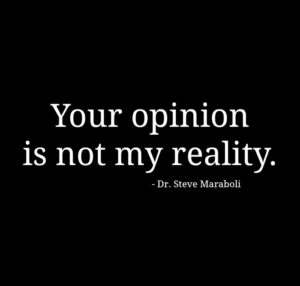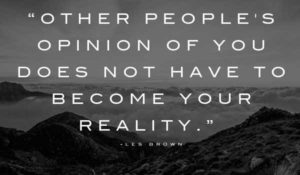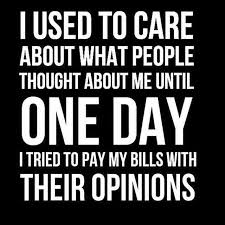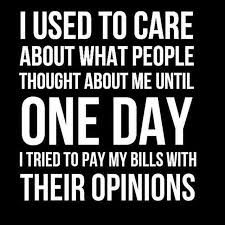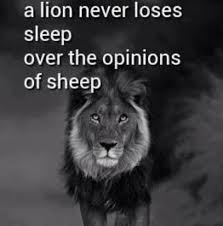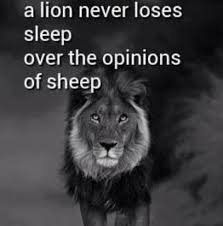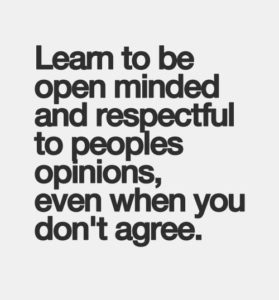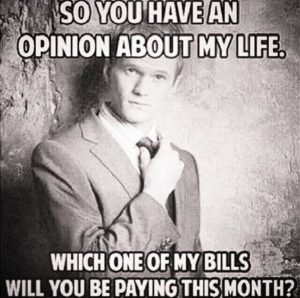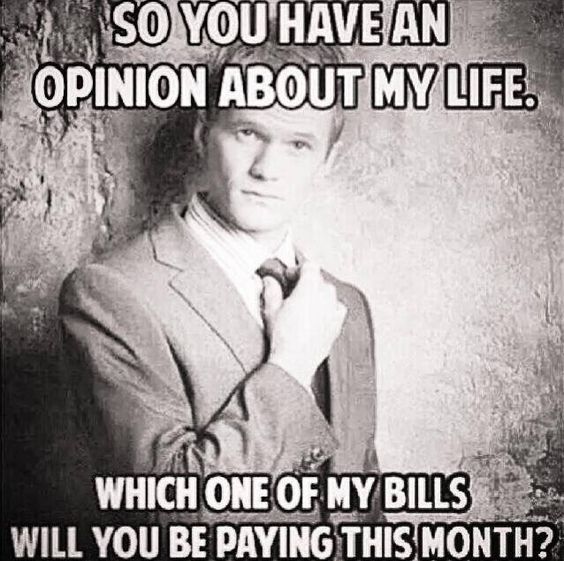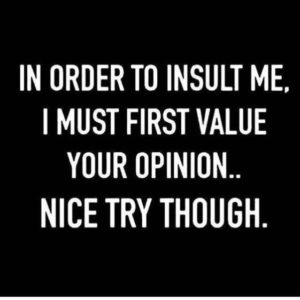 FUNNY OPINION QUOTES
"Everyone has the right to their own opinion… Yours is just wrong."


---

"Last time I checked I didn't ask for your opinion."


---

"Yes, you do have a right to your opinion…And I have a right to mine. And my opinion is that your opinion is ridiculously stupid!!"


---
FAMOUS OPINION QUOTES OF OTHERS