The best thing your dad can wake up to on Father's Day is the smell of his favorite meal cooking in the kitchen. Sure, a card or a gift is super thoughtful, but waking up to the sweet smell of bacon sizzling? Nothing can quite top that. The simplest gestures often mean the most — and Dad will definitely be touched when he sees the Father's Day brunch spread you've put together to celebrate him this year.
From breakfast tacos (with shells made of bacon!) to apple pie pancakes, these recipes are sure to give him the best Father's Day yet. Not only will he be reaching for seconds, but he'll know that you worked hard in the kitchen just to give him a delicious brunch. After you've finished eating, you can conquer of a day full of fun Father's Day activities to celebrate the day.
Lemon Poppy Seed Jelly Doughnuts
Nothing beats fresh doughnuts, and what could be fresher than ones made right there at home? The powdered sugar coating perfectly compliments these tangy bites.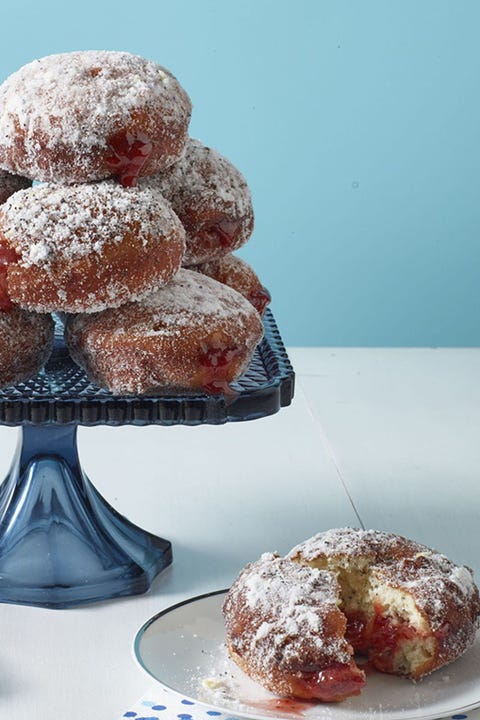 Peanut Butter and Chocolate Chip Pancakes
A recipe that combines peanut butter and chocolate? The ultimate Father's Day gift. Dad might need to take a power nap to recharge after this sweet breakfast treat, but it's definitely worth it.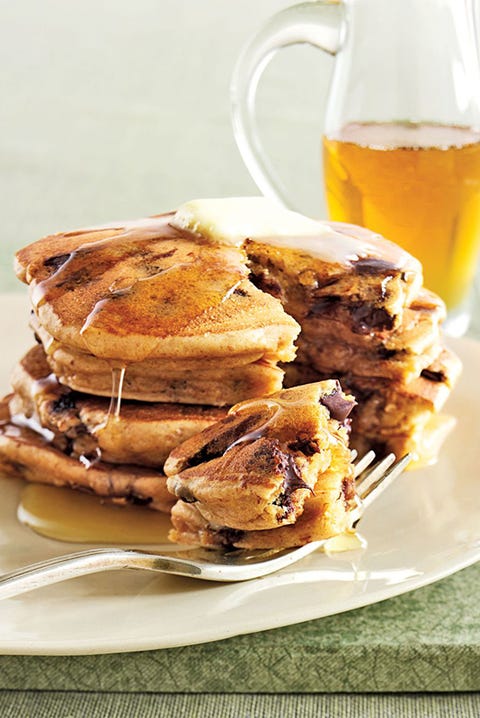 Sour Cream-Chocolate Chip Scones
These chocolate scones are so good, Dad will be reaching for seconds, and maybe even thirds.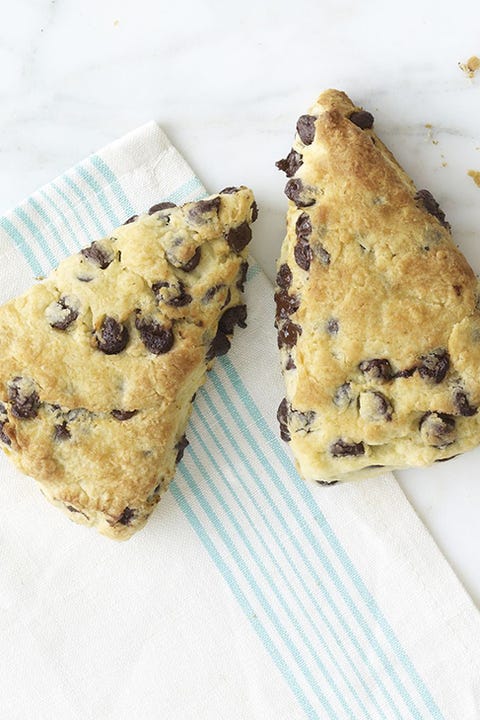 Pimiento, Cheese, and Ham Scramble
If you're not feeling confident in your kitchen skills, eggs are always a great option. Whip up this pimiento, cheese, and ham scramble that's super quick and tastes great.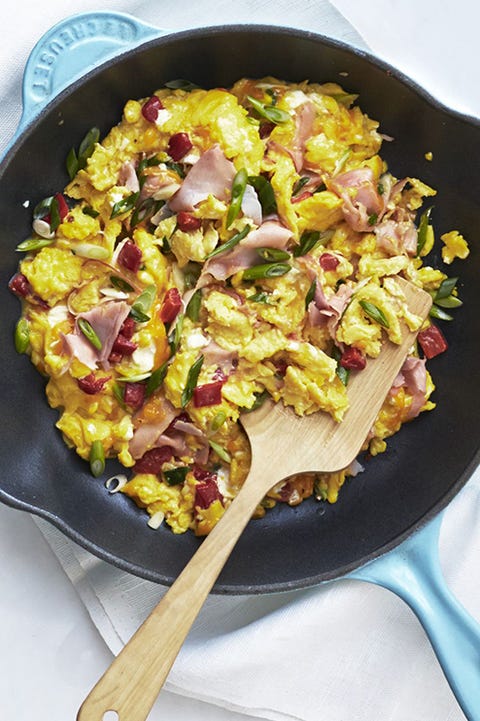 Grapefruit Buttermilk Doughnuts with Candied Zest
If your dad likes to try new things, these zesty grapefruit doughnuts are the perfect brunch recipe to try.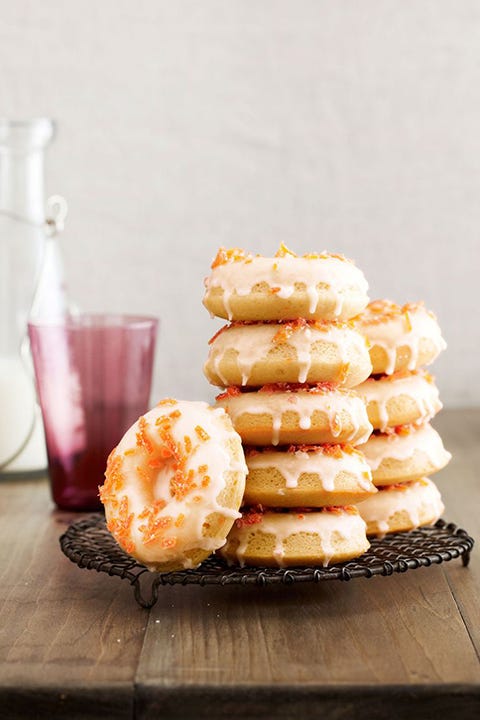 Ham and Cheese Breakfast Bake
Eggs, cheese and ham — what more could a man possibly want?! After assembling the ingredients in a baking dish, slide it into the oven for an easy, delicious meal.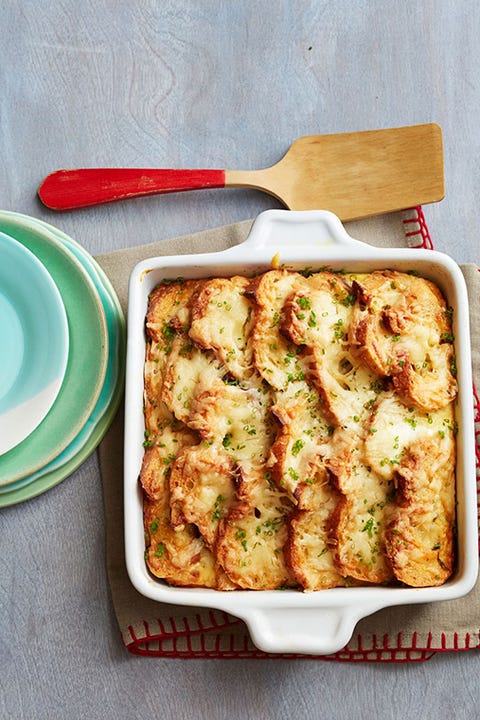 Scrambled Egg Tacos
You just can't go wrong with tacos. Follow the recipe or play with it by adding in some of dad's favorite breakfast toppings or veggies.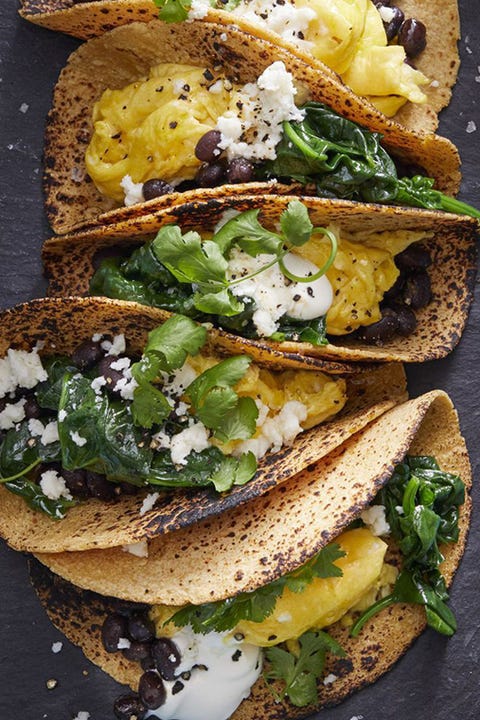 Tater Tot Pizza
There's no wrong time of day to serve pizza. Dad won't be able to resist reaching for seconds of this crispy brunch-inspired flatbread.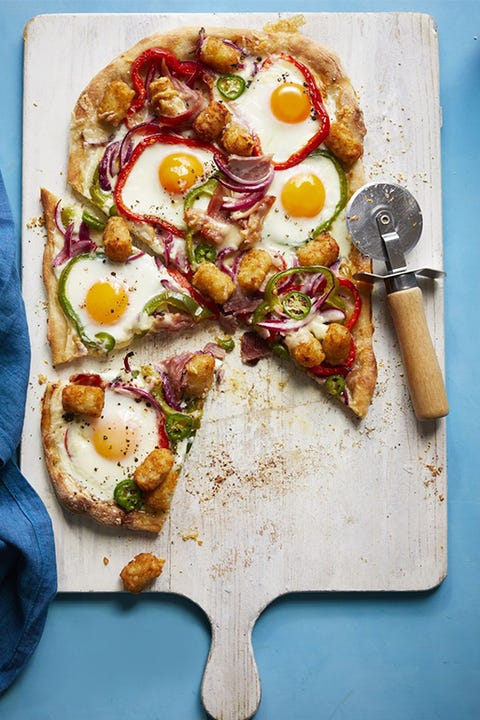 Apple Pie Pancakes With Maple Walnuts
Diced apple pieces and toasted maple walnuts on top of perfectly fluffy pancakes makes for the perfect Father's Day morning.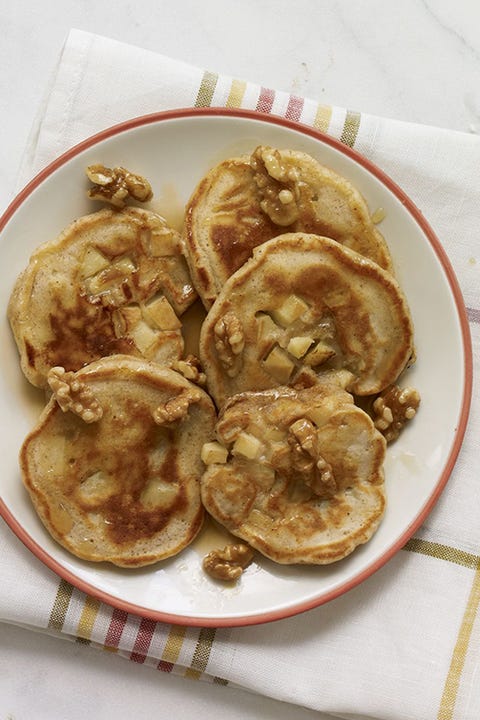 Cheese and Herb Quiche
No Father's Day brunch is complete without a cheesy quiche. The best part is you can make this ahead of time and just heat it up when you're ready.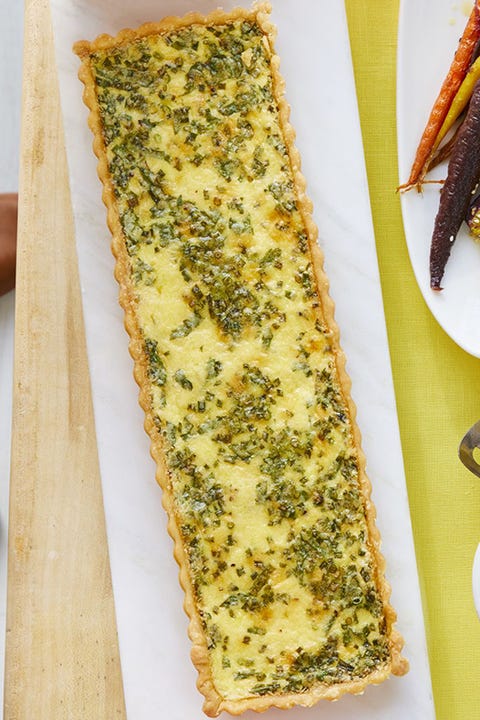 Egg in a Hole With Broiled Tomatoes
Dad used to make this cheery breakfast for you when you were a kid. Now it's time to return the favor.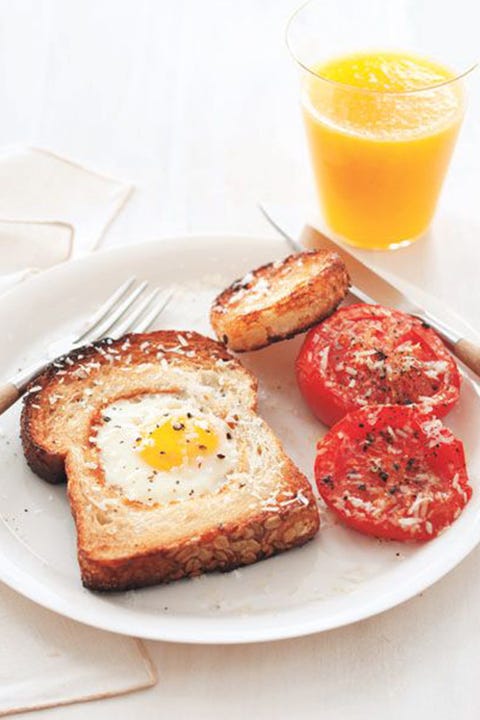 Smoky Red Pepper Hash Browns
Kick your hash browns up a notch with these tasty taters. They're made with red pepper, onion, and paprika.