Do you have dads in your life who always insist they don't need anything? Well, it's time to get creative. If you can't find any Father's Day gift ideas to fill the bill, why not create a DIY Father's Day gift basket this year that won't end up collecting dust in the bottom of the closet. With so many themed baskets, there are sure to be ideas the dads in your life will love.
These DIY gift ideas for dad are the perfect solution because you can tailor them to your dad's passions and hobbies. Is he a grill master? Check out the grilling basket filled with spices, rubs, and grill tools. An avid golfer? Try the basket of golf balls. These gifts show you care, and he'll appreciate their usefulness. If you'd rather a more general idea that might satisfy your need for last-minute Father's Day gifts, try the basket full of items related to the word "pop" (think popcorn and soda pop) or the DIY memory jar to hold baseball tickets. There are varying levels of craftiness to these ideas, whether you're hoping for a true DIY experience or just a clever way to package store-bought items.
Don't forget to include a heartfelt Father's Day card to let Dad know how much you love him before he opens up the gorgeous Father's Day gift basket you put together.
Bloody Mary
Does your dad fancy himself a Bloody Mary? Arrange the miniature ingredients for his favorite drink inside a jar with a straw lid.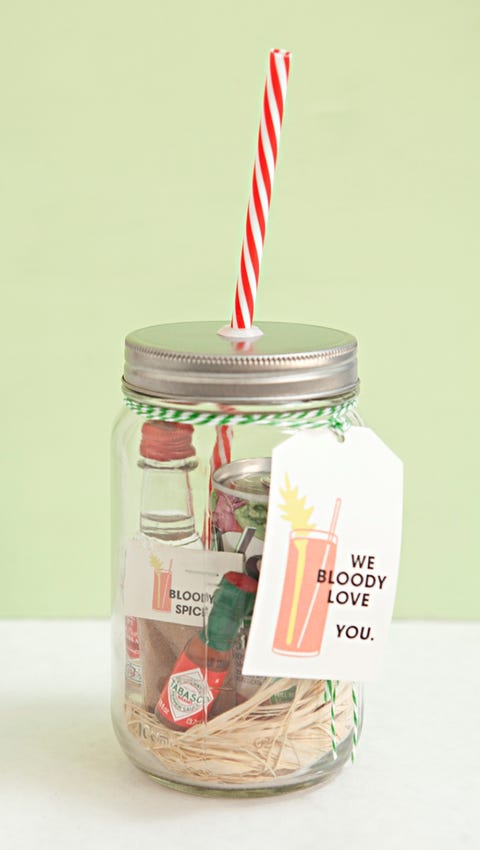 Slippers
A cozy pair of slippers stuffed with the essentials (snacks and…more snacks) is sure to delight your old man.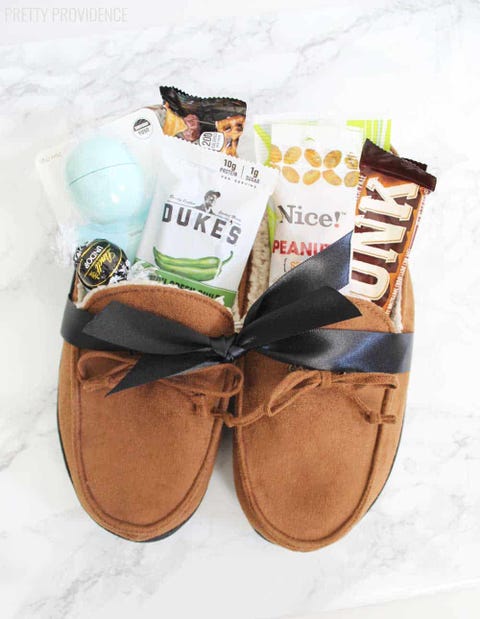 For a Pun-Lover
Gift Dad this adorable gift basket with pop-themed treats, like popcorn, soda pop, and more.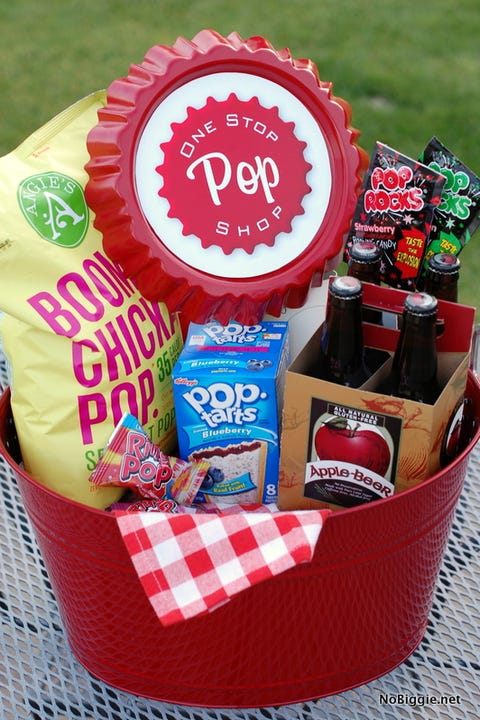 For the Grooming Lover
For dads with beards or go-to grooming products, get him some of his favorite shower items as well as a few other treats.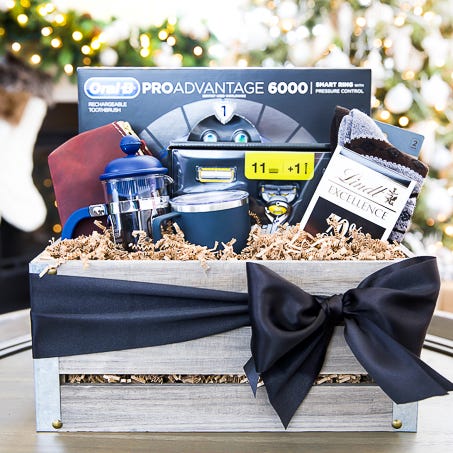 For the Baseball Fanatic
If you're getting your dad tickets to a ball game this year, make this adorable "Play Ball" Mason jar to hold them.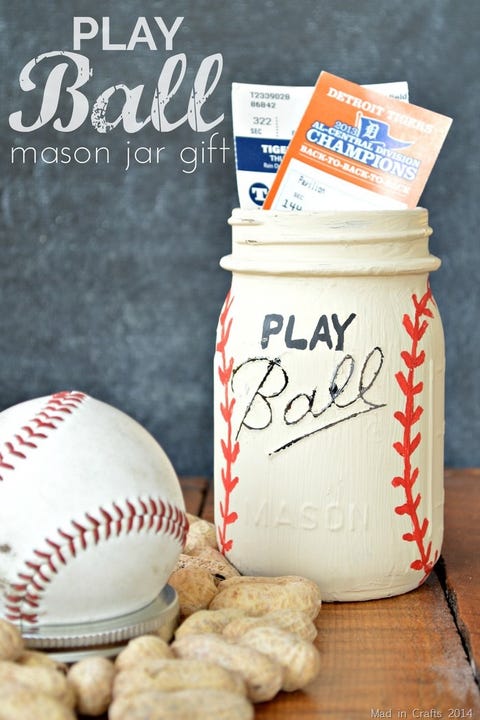 For the Home State Enthusiast
Whether you live near or far from your dad, a gift basket full of some goodies specific to the place you grew up is sure to make him smile.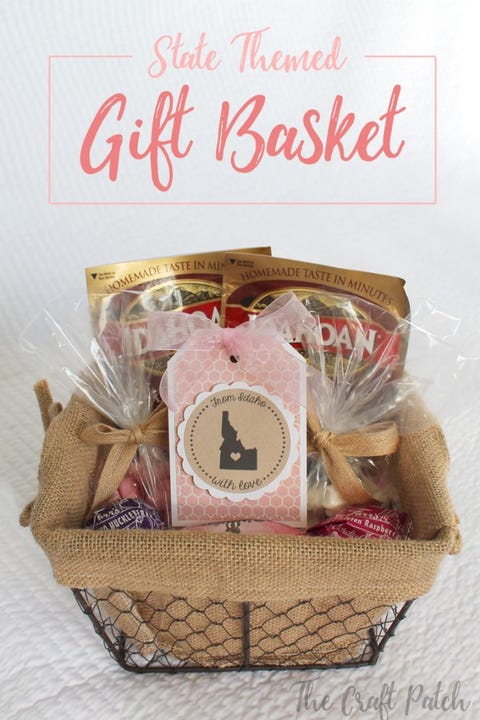 For the Adventurer
For dads who love the outdoors, fill up a backpack with items fit for an adventure like protein bars and a water bottle.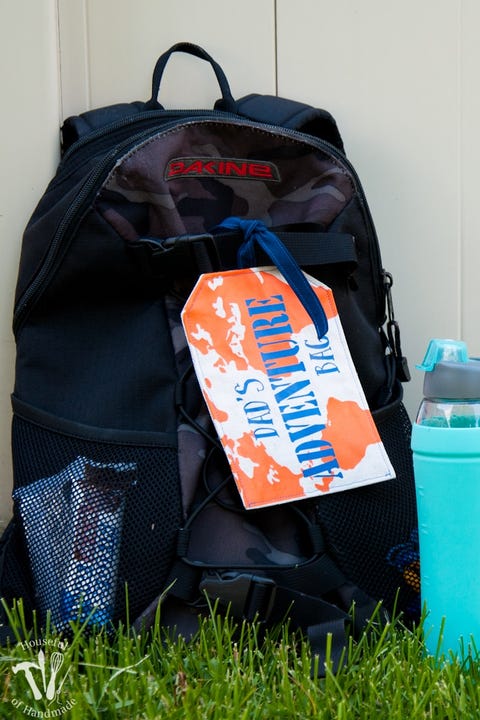 For the Candy Lover
All you need is a large jar and a ton of his favorite candies to get started on this cute craft. The blogger behind this genius idea offers a free printable to get you started.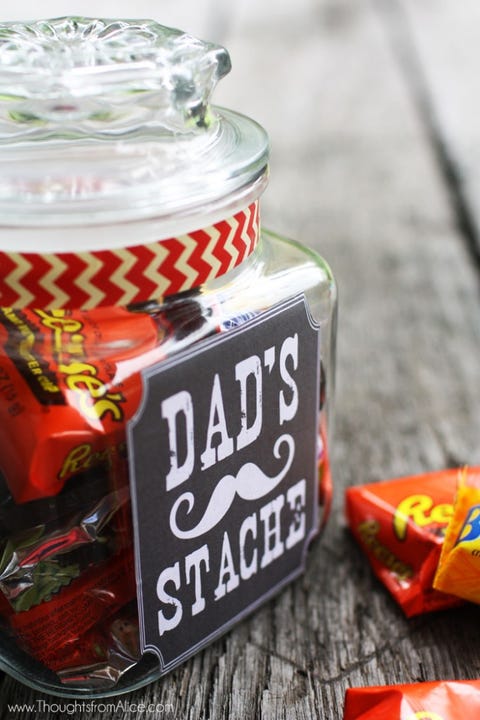 For the Movie Buff
This fun DIY features a variety of different popcorn spices (most of which can be made using just a few ingredients) and fresh, ready-to-pop kernels for movie night on the couch.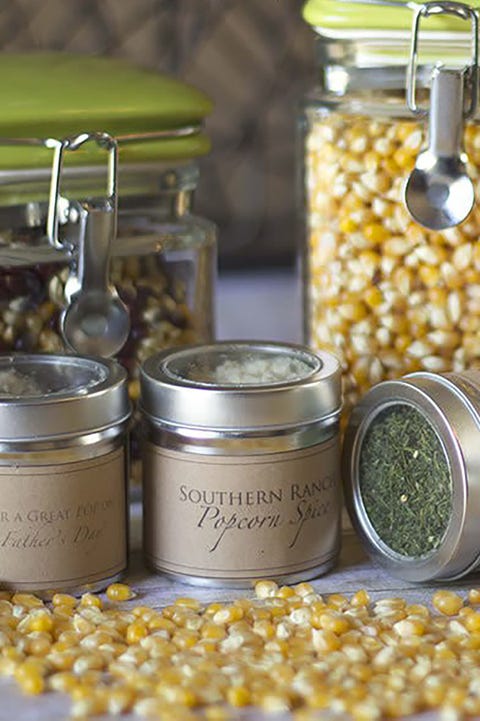 For the Party Animal
Sangria season is right around the corner, after all. This nifty DIY houses all of its summery ingredients inside a drink dispenser, so dad will truly have everything he needs to get the party started.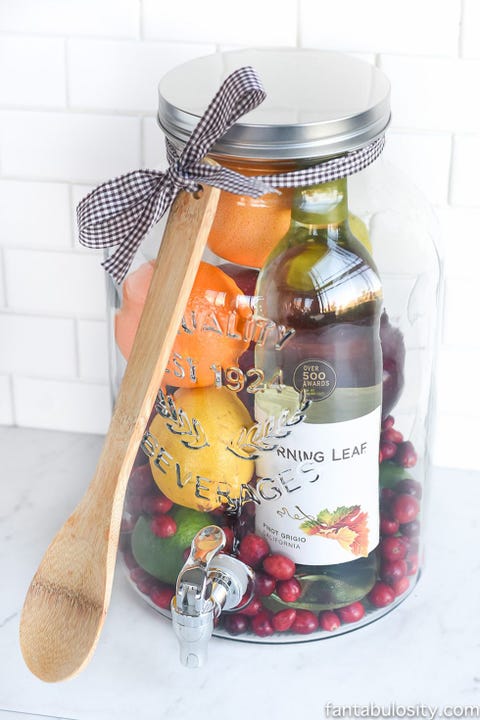 For the Dad You're Nuts About
If Dad is a nut lover, this is the package for him. Loaded up with peanut butter, Reese's peanut butter cups, and various kinds of snacking peanuts and mixes, this basket will make dad go, well, nuts.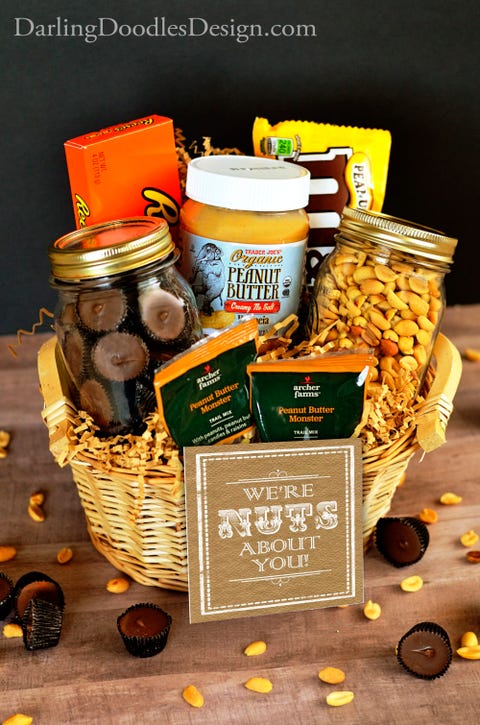 For the World's Greatest Pop
Whether it's a basket or a jar, take a cue from this punny gift and give dad all the pop (Pop Rocks, soda, and more) he could ever ask for. Bonus points if you can figure out a way to incorporate pop music.