What better way to celebrate the woman you love the most on Mother's Day, than to handcraft her something straight from your heart. Below we've compiled a great array of adult crafts to make for Mother's Day, not only to shower her with gifts but to shower her with the love and appreciation she deserves! These 24+ DIY Mother's Day Gift Ideas are sure to bring a smile to her face!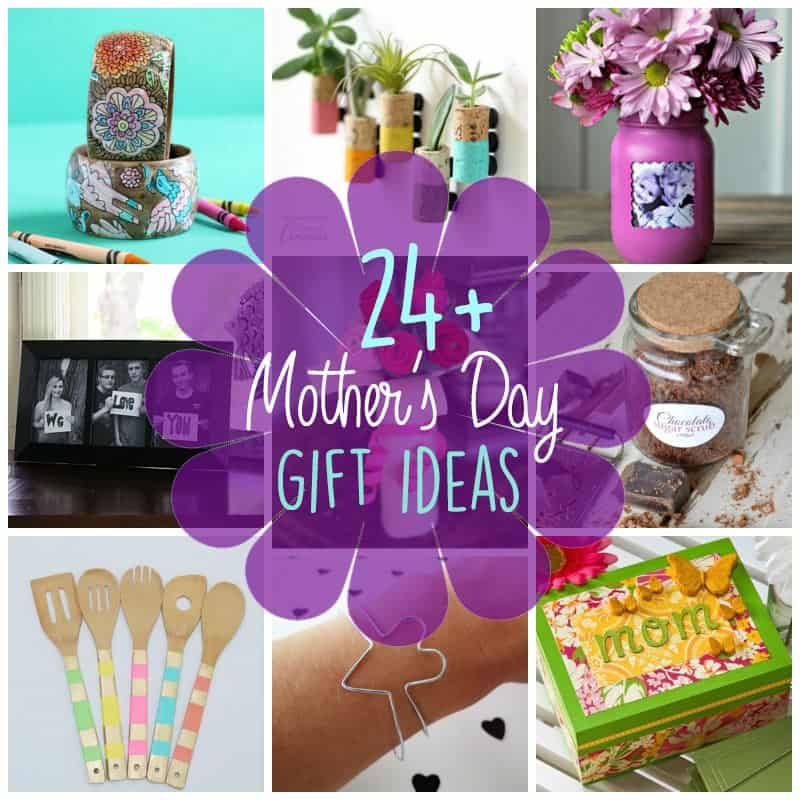 24+ DIY MOTHER'S DAY GIFT IDEAS
With tons of Mother's Day gift ideas floating around the internet, we saw it fit to make a round-up of all things pretty and fine, just for Mom with more emphasis on the adult craft side of the spectrum!
Gifts from the heart, and crafted by hand, are the best gifts you could ever receive. The thoughtfulness shows the appreciation you hold for your Mom in so many different ways! We hope this post helps you decide what you'll craft up for mom this year. Let's get started!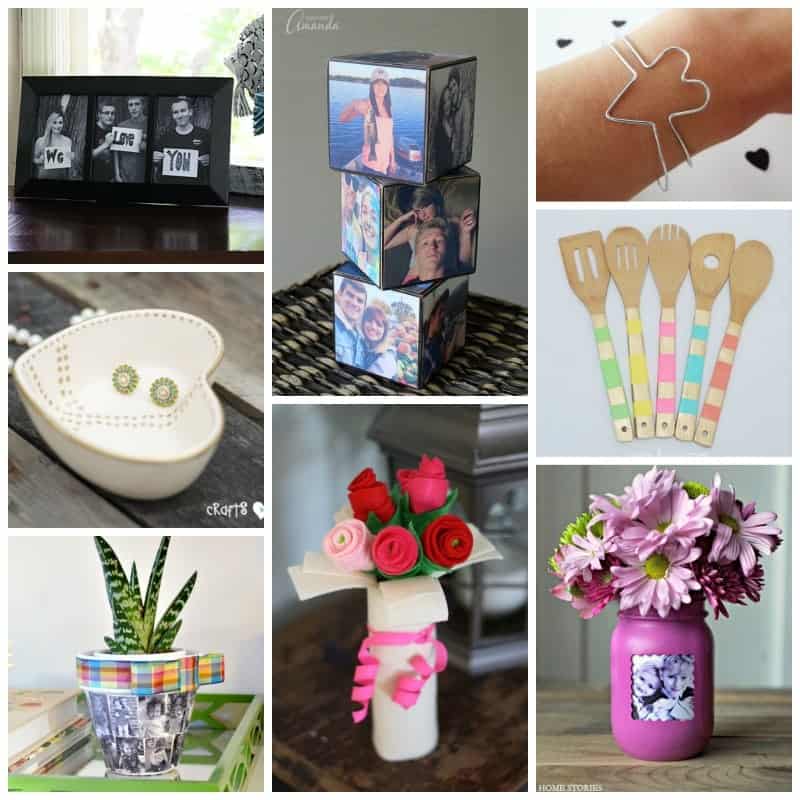 We Love You Photo Frame – Say how much you love her with a special "I love you" picture from her loved ones.
Heart Jewelry Catchall – What a great way to personalize a heart bowl and making it a nice gift for Mother's day!
Photo Flower Pot – Now this is a gift I would love to receive with all my children's pictures on it. I can see my daughter making it for me.
Photo Cube – I made this as a birthday, wedding or anniversary gift, BUT I think it would make a perfect Mother's Day gift!
Felt Flowers – Give your mom flowers she can keep up all year long with some felt and a little creativity.
Wire Heart Bracelets – Custom jewelry is always a winning touch for Mother's Day.
Painted Wooden Spoons – Make some colorful spoons for the kitchen and pair with some handmade kitchen towels!
Mason Jar Picture Frame – You can make this as a vase or pencil holder.  It will make a special gift!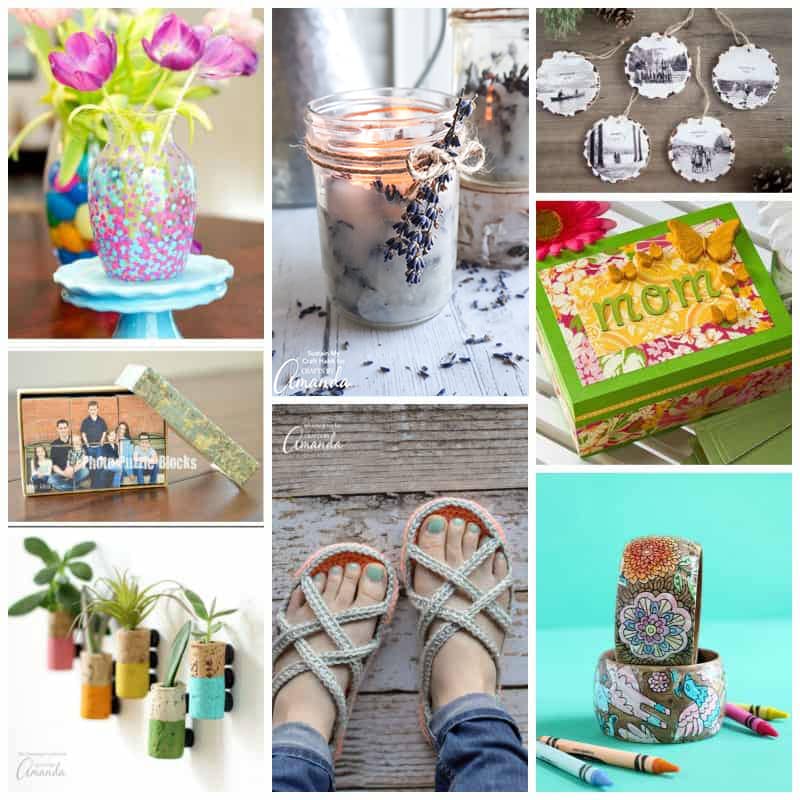 Ombre Vase Painting – You only need a simple vase and some glass paint for this project!
Block Puzzle – Make a memorable gift out of special family photos.
Succulent Magnets – Succulents are so popular right now, so giving these as a gift is a perfect idea!
Dried Lavender Candles – Here's an easy way to make DIY candles using dried lavender.
Crochet Sandals – Treat your mom with these special handmade crochet sandals.
Ornament Keepsakes – Make sentimental handmade ornaments to keep up all year long.
Mother's Day Jewelry Box – If your mom has a lot of jewelry then making a handmade jewelry box is a wonderful idea!
Mother's Day Bracelet – Your mom can have a piece of wearable art, from a project you colored!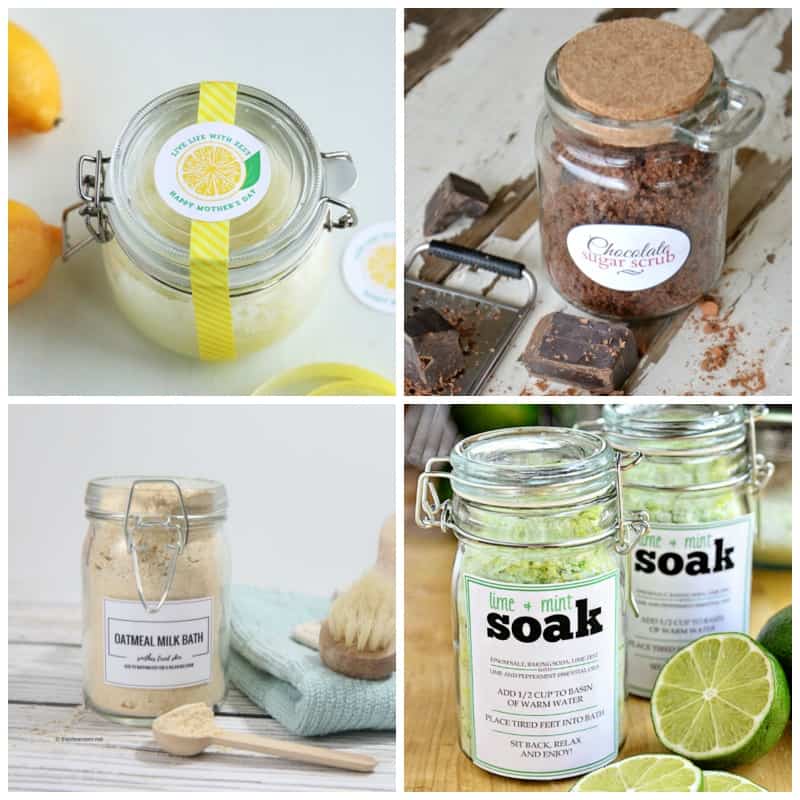 SPA TREATMENT
Orange Bath Salts– the perfect refreshing citrusy scent to soak in!
Lavender Sugar Scrub– the calming scent of lavender makes for the perfect sugar scrub bath gift!
Peppermint Bath Salts– Perfect for a refreshing peppermint bath!
Homemade Lemon Sugar Scrub – Show your mom how much you appreciate her with this lemon sugar scrub!
Oatmeal Milk Bath – Pamper your mom with this oatmeal milk bath recipe.
Chocolate Sugar Scrub – Now who wouldn't LOVE receiving chocolate sugar scrub!?!
Lime Mint Foot Soak – This is such a simple soak to make as a special gift for someone.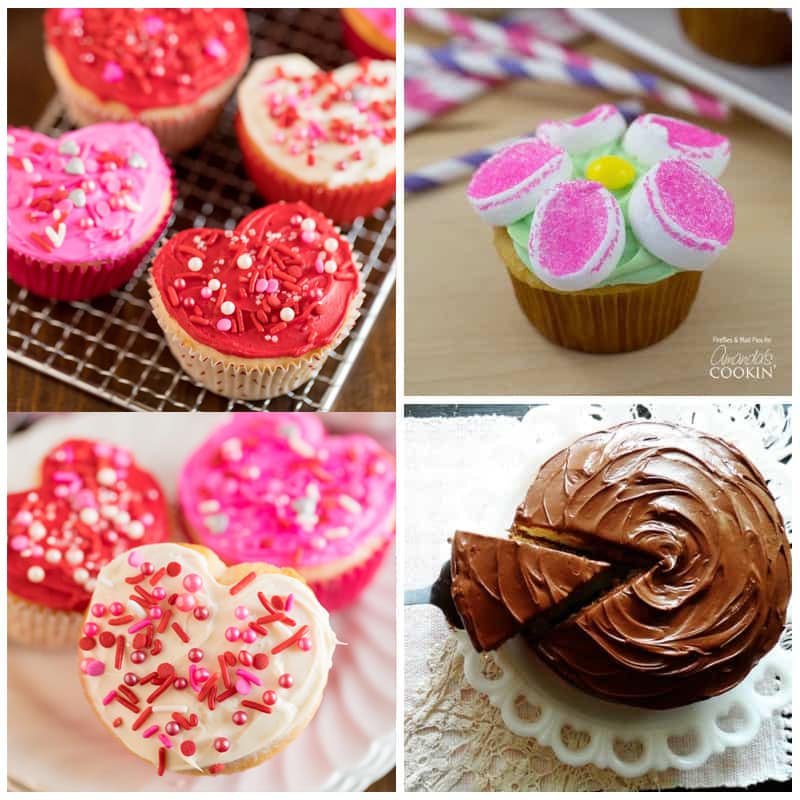 SPECIAL TREATS
Heart Cupcakes – These heart cupcakes would be amazing to make for your mom's special day!
Flower Cupcakes – This would make a beautiful cupcake for Mother's day.
Classic Yellow Cake – This is a very sentimental recipe for me which I dedicated to my Mother.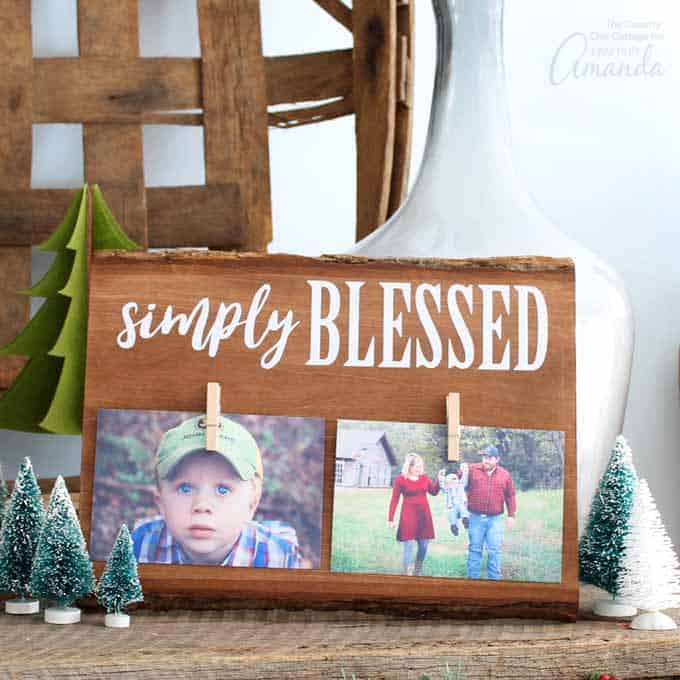 For one more DIY gift idea, this Rustic Wood Frame makes a sentimental and easy gift. It doesn't require much effort, but the outcome is sweet. Personalize the wording on this wood frame for a gift she will always cherish!
BONUS
Don't have time to actually make a gift, then this Printable Mother's Day Wall Art will be perfect for you! Or if you'd like to make her a card with some sweet words, check out these easy Printable Mother's Day Cards.