Even Mr. Tough Guy loves opening up a Father's Day gift that pulls on his heartstrings. Since it's hard to find a store-bought option that has just the right amount of practicality and heart, bust out your craft supplies and make one these DIY Father's Day gift ideas this year. These homemade picks, which vary in price and skill level, celebrate dad's top-notch grilling skills, impressive beard growth, and constant itch for adventure. Many of these DIYs also offer the chance for you and your kids to write a heartfelt message to your special guy, which means you won't have to craft a card or make a last-minute run to the store. Really, you can't go wrong with any of these straight-from-the-heart ideas. And if you're lucky, it'll earn you one of his signature bear hugs on Father's Day, making it a gift for everyone involved.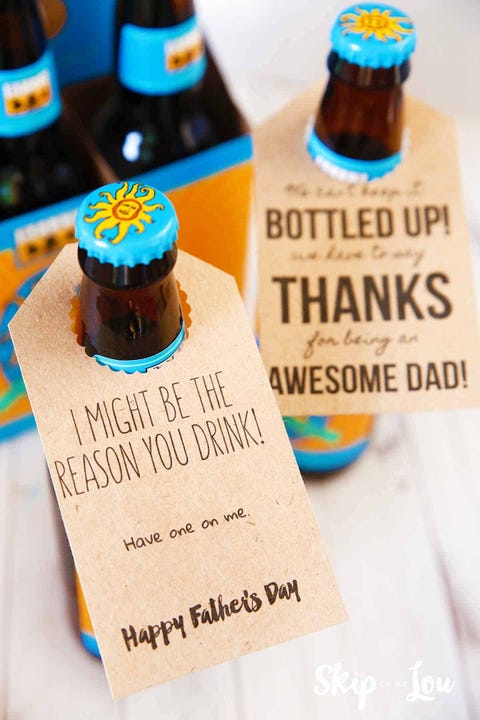 Print one of these punny messages on card stock, and then attach them to his favorite after-work drink of choice (read: beer).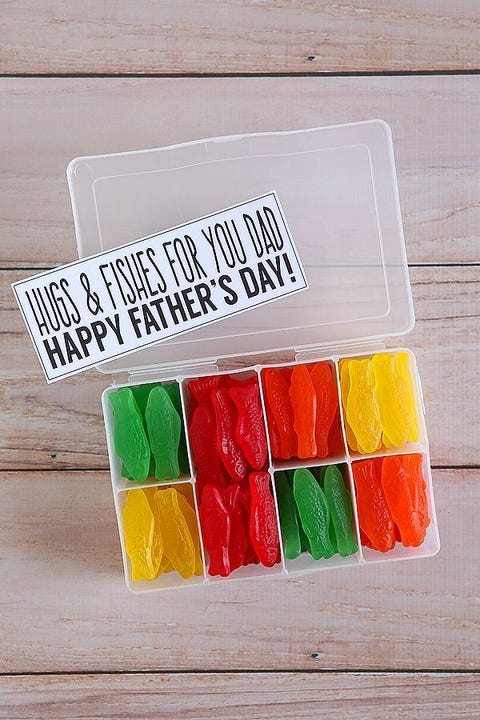 For a sweet (and edible) take on a fishing tackle box, fill a plastic organizer with a colorful array of Swedish Fish.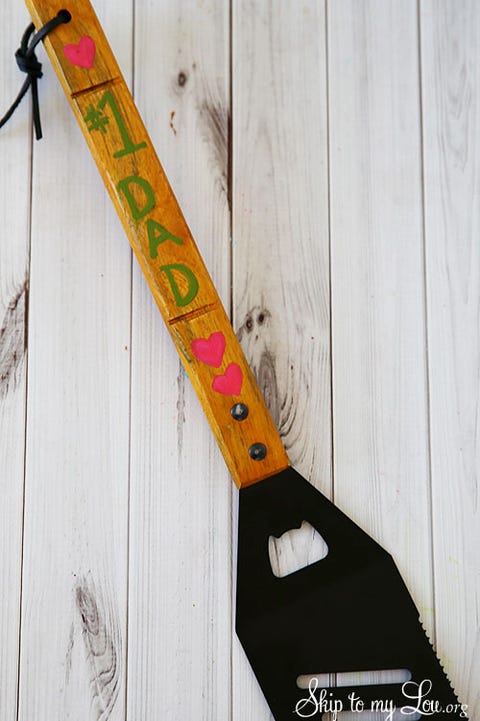 He takes so much pride in being your family's designated grill master, so it's only fitting that he has a custom burger, hot dog, and veggie flipper. Let the kids paint a special message — #1 Dad, Best Dad Ever, you name it — on its wooden handle.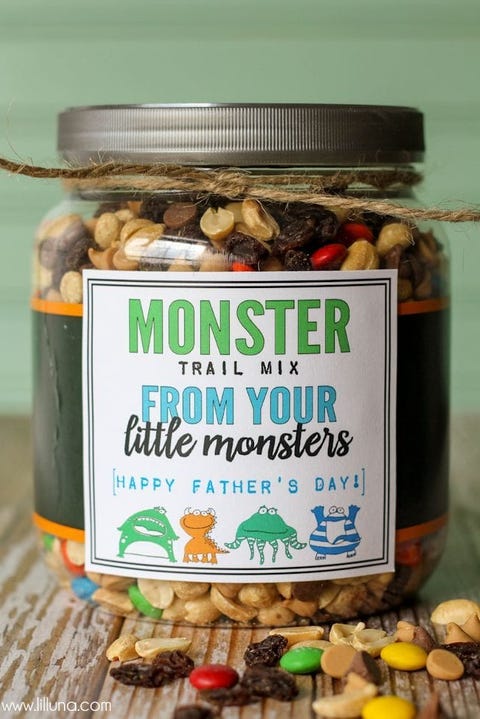 Make his movie snack (or anytime snack, really) fit for the holiday by affixing a custom label from dad's own "little monsters." And if you can't make it to Target to buy Monster mix, make your own with an assortment of nuts, dried fruit, and chocolate.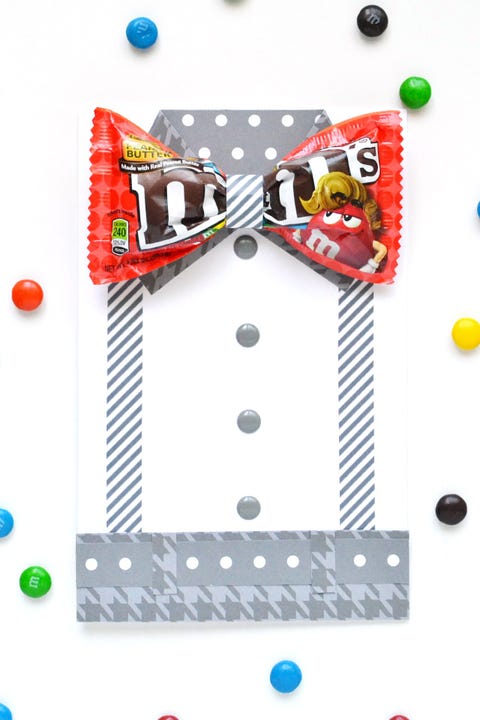 The M&Ms will give him an instant sweet fix, but the heartfelt message written inside the card will last a lifetime.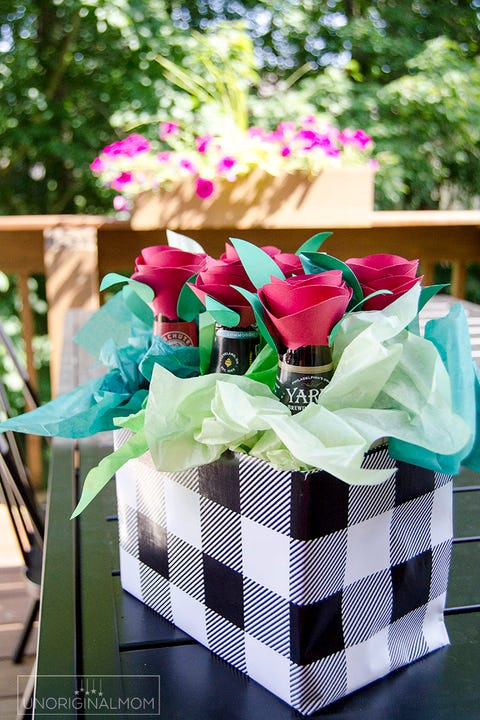 Make a basic six-pack fit for the occasion by dressing each bottle with a paper flower. Since you know he really just wants a case of his favorite beer for Father's Day…
7.
Instagram Picture Frame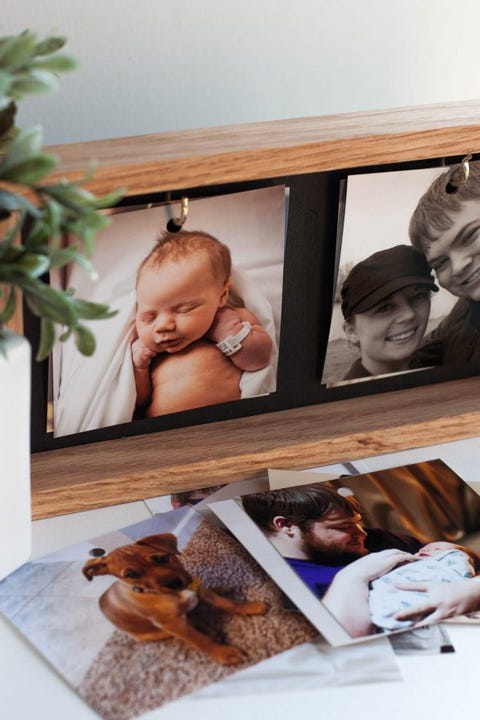 If it was a milestone year in your family (new baby! graduation!), this wooden frame will serve as a highlight reel for dad to enjoy for years to come.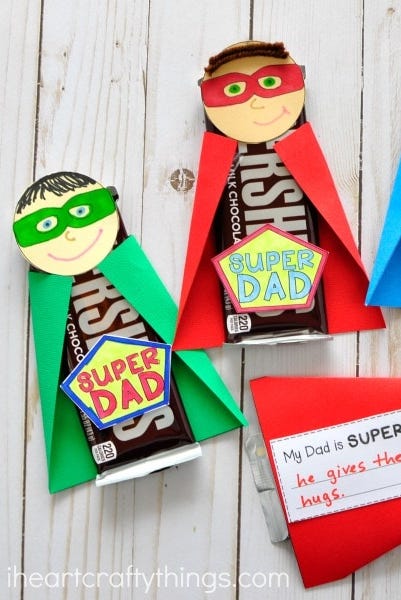 As a nod to dad, turn chocolate bars into superheroes with colored construction paper and markers.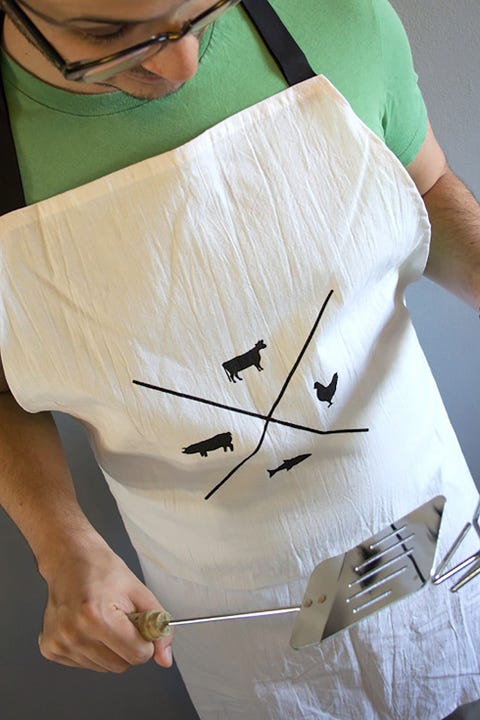 COURTESY OF LOVELY INDEED
Set him up to grill in style with a custom apron that'll keep his trusty pair of khakis totally clean.
10.
Grill Master Hanging Display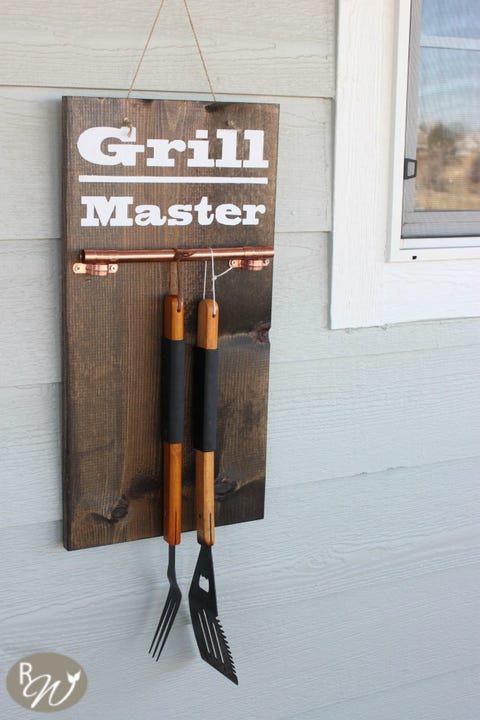 Put the kids to work on this hanging grill tool display. And while you're at it, pick up a new BBQ set for dad.