When Father's Day rolls around, it can be hard to find the exact right words to use to describe the depths of your love for the guy who's always been there for you. So if you're stuck on a message to write on a card or social media tribute, defer to the professionals: comedians and other celebrities who have been outspoken about the triumphs and pitfalls of fatherhood. And they've done it through comedy… because after all, a sense of humor is required for parenting! Show your love for dad — and give him a chuckle — with these funny Father's Day quotes from Ryan Reynolds, Jim Gaffigan, Jerry Seinfeld, and more.
Ryan Reynolds
Being a dad isn't just about eating a huge bag of gummy bears as your wife gives birth. It means being comfortable with the word 'hero.'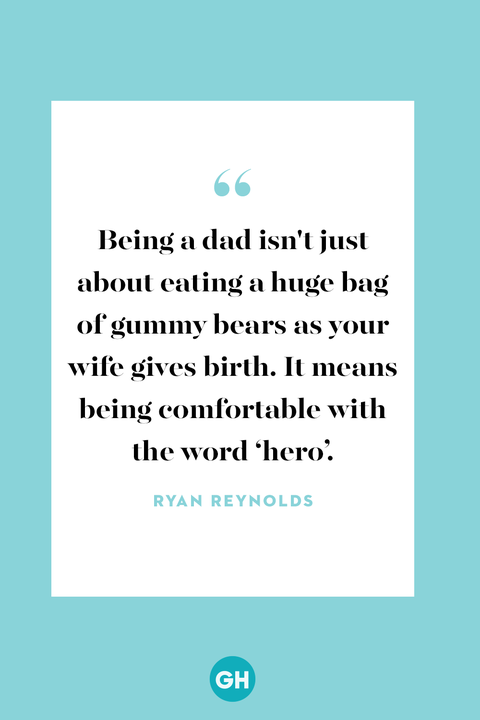 Conan O'Brien
Buying your kid a goldfish is a great way to teach them about responsibility for 24 to 36 hours.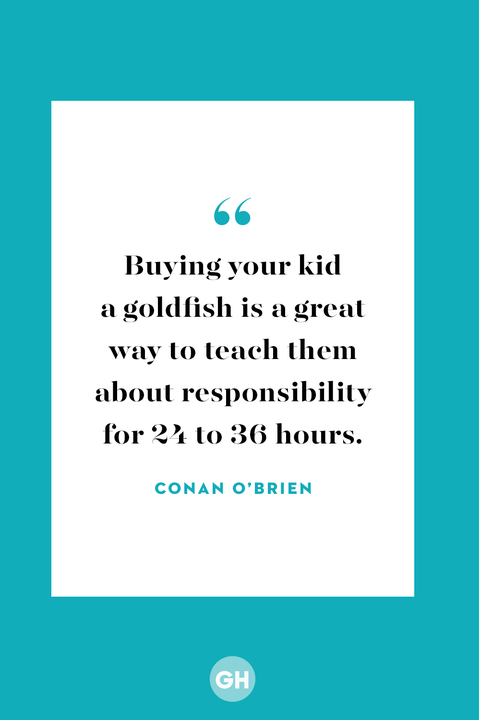 Tay Diggs
How come my three year old son knows every species and genus of dinosaur and I can't even remember my home phone number?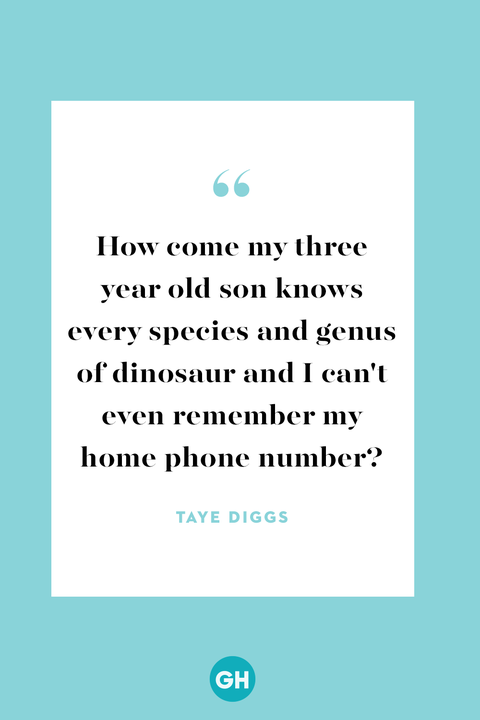 Dax Shepard
I rescind my early statement, 'I could never fall in love with a girl who regularly poops her pants.' (I hadn't met my daughter yet).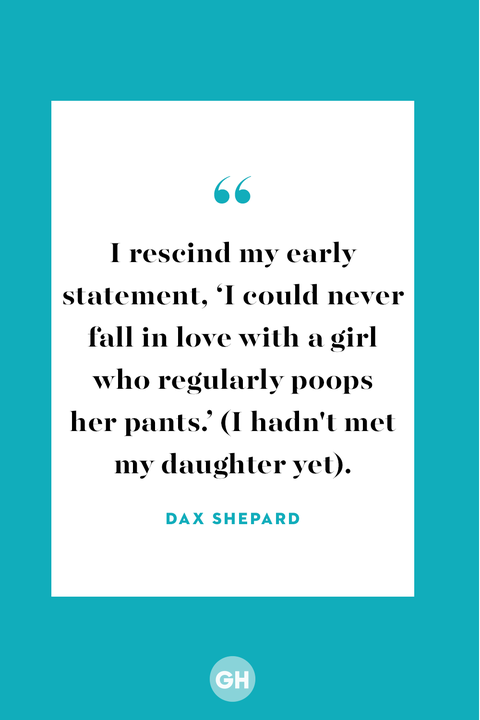 Tim Russert
The older I get, the smarter my father seems to get.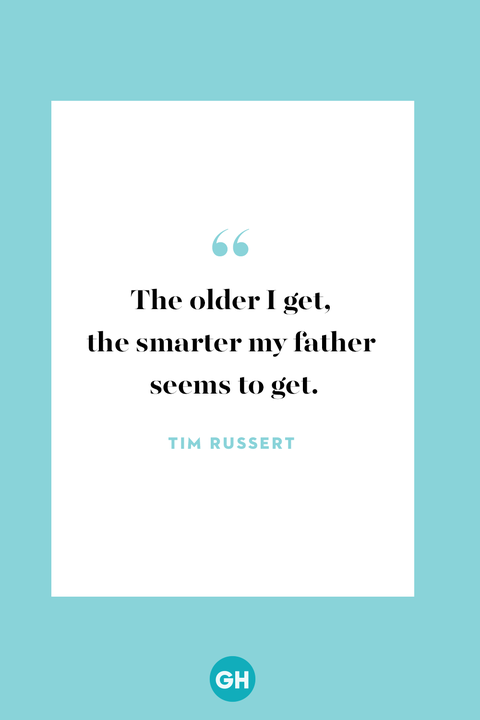 Charles Wadsworth
By the time a man realizes that maybe his father was right, he usually has a son who thinks he's wrong.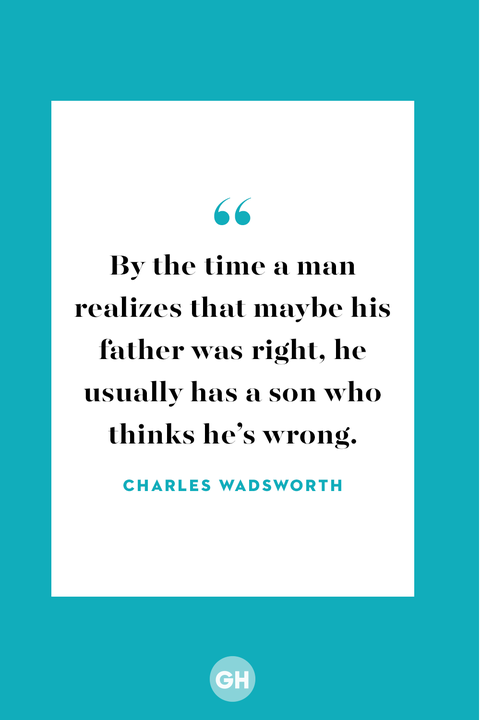 Mark Twain
When I was a boy of 14, my father was so ignorant, I could hardly stand to have the old man around. But when I got to be 21, I was astonished at how much the old man had learned in seven years."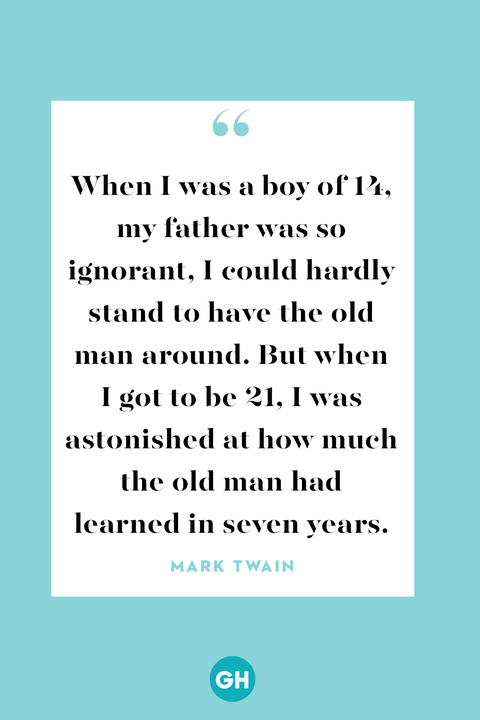 Jerry Seinfeld
You can tell what was the best year of your father's life, because they seem to freeze that clothing style and ride it out.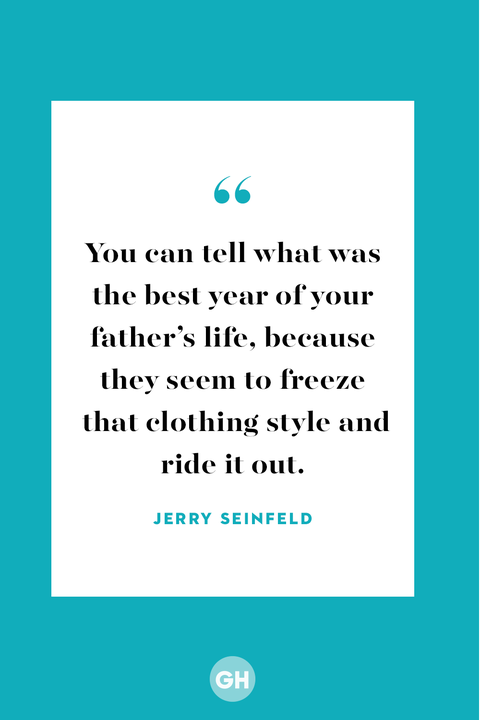 Rita Rudner
I gave my father $100 and said, 'Buy yourself something that will make your life easier.' So he went out and bought a present for my mother.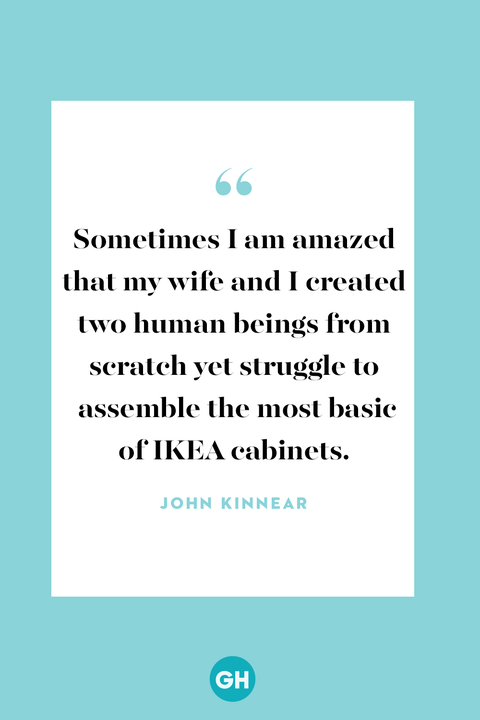 Jon Stewart
Fatherhood is great because you can ruin someone from scratch.