This happens almost every year: you blink, and all of a sudden it's Father's Day … and you're still without a gift for the leading man in your life. Yes, Dad did say he didn't want anything, but it's always still a good idea to be prepared with a gift when you arrive at Father's Day brunch.
Luckily, the Internet — mainly, Amazon — exists. If you still need to come up with the perfect Father's Day gift, check out these best last-minute gift ideas that Dad will love, including Amazon best-sellers, top-rated picks, and popular subscription boxes. Each option comes with fast delivery — within five days or less — to ensure that Dad will have something special to open on his big day. And if you're not signed up for Amazon Prime, you might want to go ahead and make an account right now.
Meat It Wireless Grill and BBQ Sensor
This wireless cooking tool connects to Bluetooth on Dad's phone — this way, he can leave his post and get alerts when the meat meets the perfect temperature.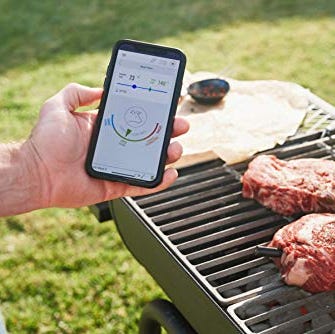 Breakfast Sandwich Maker
What is it with dads and sandwiches? With this breakfast sandwich press, Dad can whip up whatever sandwich his heart desires in five minutes or less.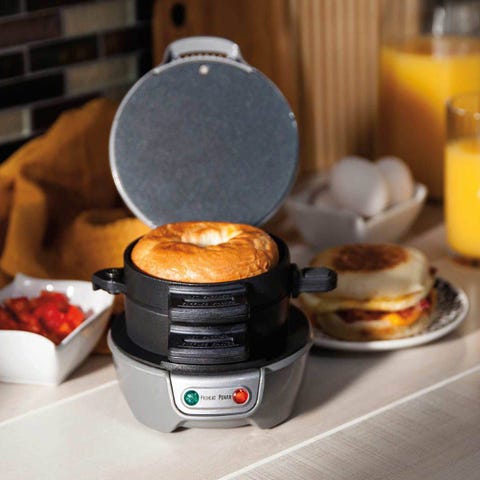 Digital Tape Measure
With this easy-to-read tape measure, your handyman will be able to get the most accurate measurement possible. That means the shelves he's been attempting to hang will actually fit the space. A win for you, yeah?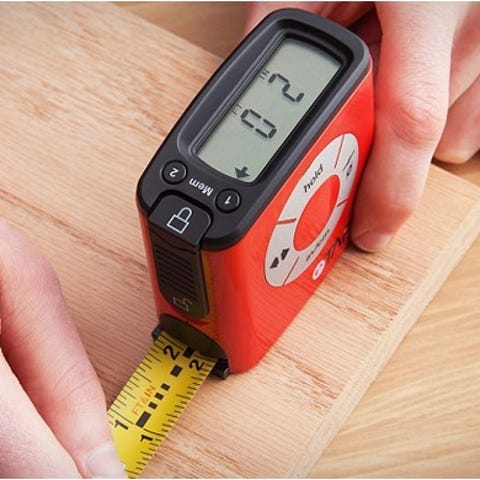 What I Love About Dad Fill in The Love Journal
Personalized gifts seem to be the way to go this season, but they aren't always available on such short notice. With Amazon Prime, you can get this journal shipped to you in two days, just make sure you reserve time to fill it in before handing to your #1 guy.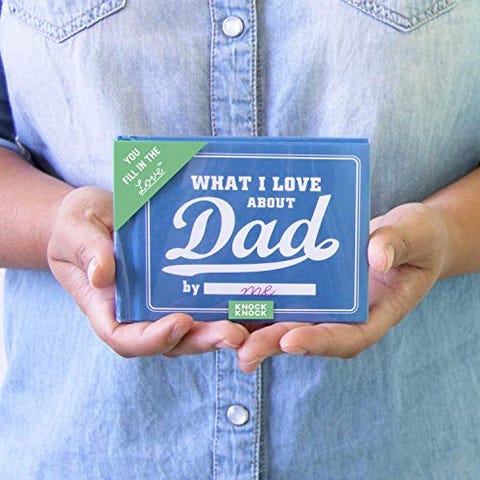 USB-C Travel Dock
If his desk is cluttered with cords, cables, and dongles, then introduce him to his new BFF: This single dock has 5 different ports, including a HDMI, SD card reader, and three types of USB. It helps keep everything connected and powered up, no matter where he is — and the built-in cable storage keeps it all organized.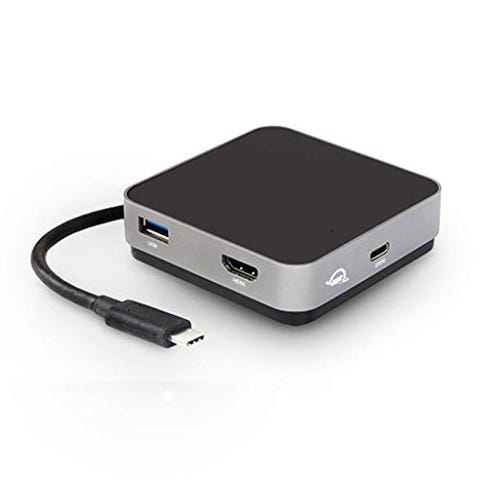 Genetic Testing Ethnicity Kit
He can trace back to find his family roots, origins, ethnicity, and maybe make unexpected connections with relatives he's yet to meet with this best-selling DNA kit.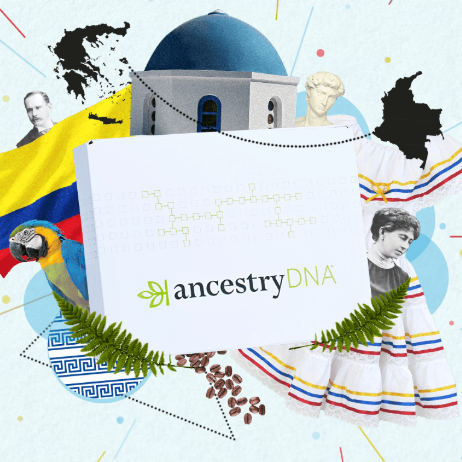 "World's Best Farter" Shirt
Often times, the best gifts are the ones that make him laugh out loud. This tee, which comes in white and grey, also speaks the truth (kind of).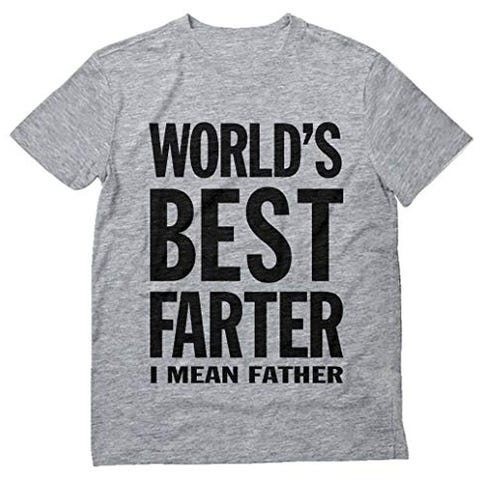 Coffee Subscription Gift
Gift your coffee-loving dad the premium blend that Silicon Valley techies are obsessed with. You can purchase a monthly subscription plan that supplies him a changing selection of coffee every other week, or you can customize the delivery frequency, number of shipments, and coffee blends according to what suits him best.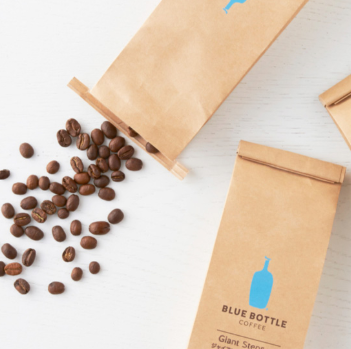 Smart Plug
Since he's Amazon's biggest fan, outfit his house with all-new smart plugs that sync up with Alexa to add voice control to any outlet. He can then schedule lights, fans, and appliances to turn off and on with the sound of his voice.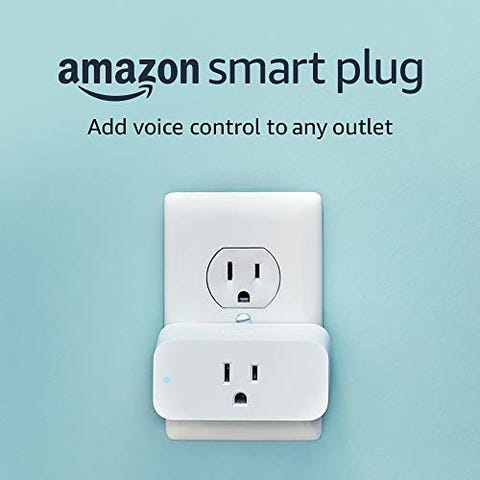 Wine Freeze Cooling Cup
Stick these cooling cups in the freezer for two hours to keep white wine perfectly chilled or place in the refrigerator for two hours for red wine. Dad will never complain about warm wine again!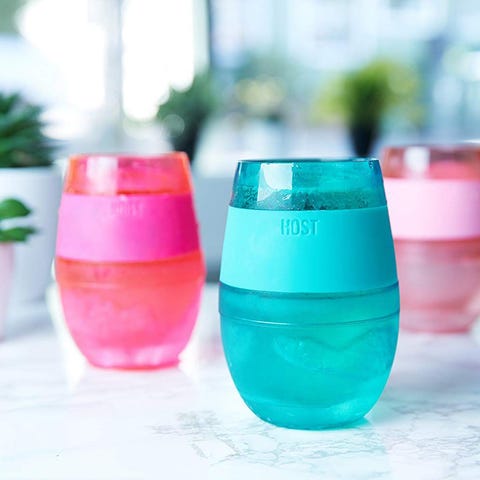 Weighted Blanket (Queen-Sized)
Our lab experts call this one the best budget buy of best weighted blankets. Choose a size that is at least 10% of his body weight — and that added weight will naturally calm him by mimicking the feeling of being held or hugged.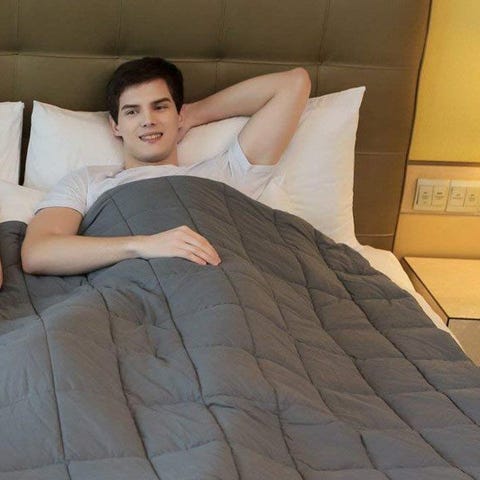 Tile Sticker (Pack of 2)
Just like the original Tile Mate, the Tile Sticker helps Dad find the remote, his wallet, and more — but it's way tinier and tacks onto items thanks to its adhesive back. You can also purchase the Stickers in packs of four.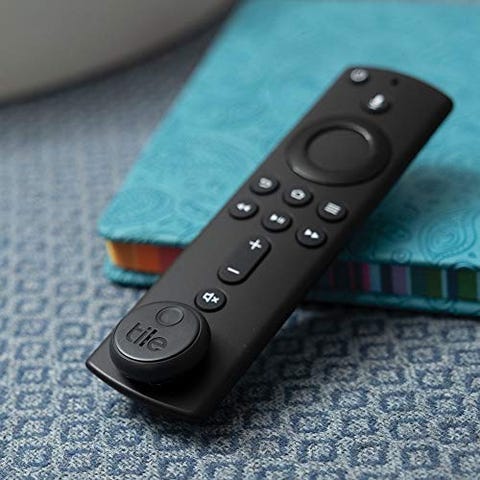 Masterclass Subscription
A Masterclass subscription grants him access to all the experts in any given field, like a cooking class with Gordon Ramsay or a comedy class with the hilarious Steve Martin.