When it comes to celebrating your old man on Father's Day, there's nothing more important than choosing the right card to give him — after all, a thoughtful message needs to be paired perfectly with that special Father's Day gift you picked out for him! Of course, with so many options for greeting cards (including some amazing DIY ideas!), it's often hard to pick out the best one that will show your dad exactly how much he means to you. Luckily, we've rounded up some of the best Father's Day cards to choose from, so you can celebrate the #1 guy in your life this year with a card that's just as amazing (and special) as he is.
Now, the question is, should you go simple or fancy, funny or sentimental? The good news is that there's a card for every type of dad out there, including dads who love golf or those who are partial to clever puns (and plenty of dad jokes, of course). Whether you ultimately go for a card with a heartfelt Father's Day quote or one with a personalized message just for him, one thing's for sure: these thoughtful Father's Day cards will have your old man feeling extra-loved on his special day this year.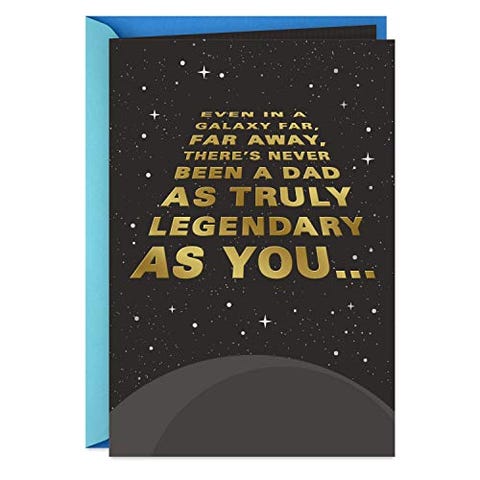 A Star Wars reference is mandatory on Father's Day, and this one will definitely earn you brownie points. Plus, it's a great way to tell Dad he's truly out of this world!
2.

FUNNY FATHER'S DAY CARD FROM WIFE



A Tiger King Father's Day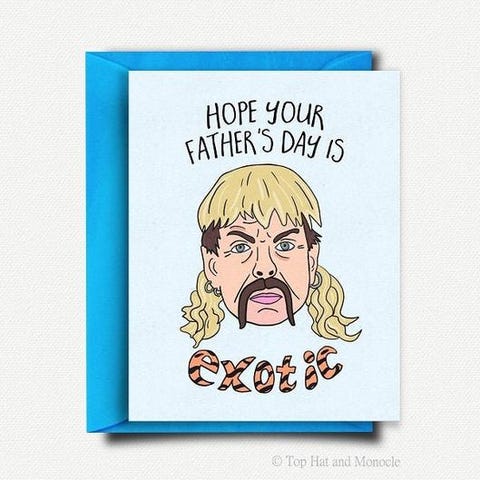 If Dad is a super fan of the new Netflix series Tiger King (who isn't?!), this creative card featuring the one and only Joe Exotic will definitely be a winner.
3.
Simply Putt, You're the Best Dad Ever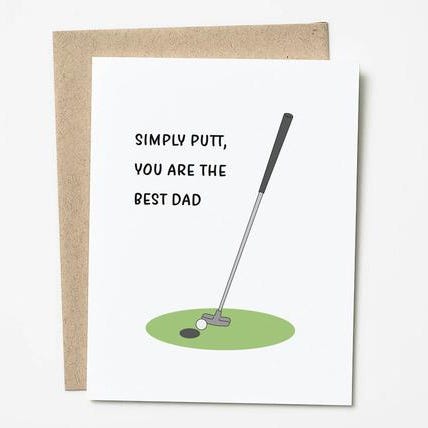 For the Dad who can't get enough of the game, this pun-tastic golf-themed card is definitely the best way to wish him a tee-riffic Father's Day.
4.
Harder to Find Than Toilet Paper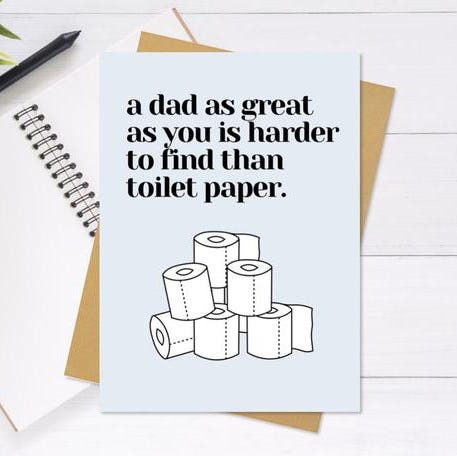 Because there's obviously no better way to tell someone they're special (and rare!) in 2020 than to compare them to super-valuable toilet paper.
5.
CUTE FATHER'S DAY CARD FROM DAUGHTERS
Strong Fathers, Strong Daughters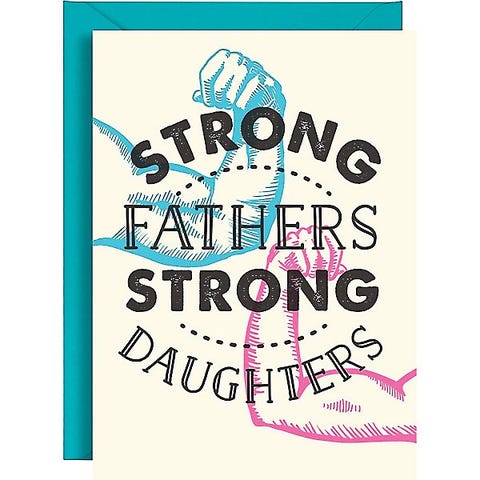 It's thanks to your strong old man that you grew up strong, too. Make sure to thank him with this stylish card that celebrates the ultimate dad-daughter duo.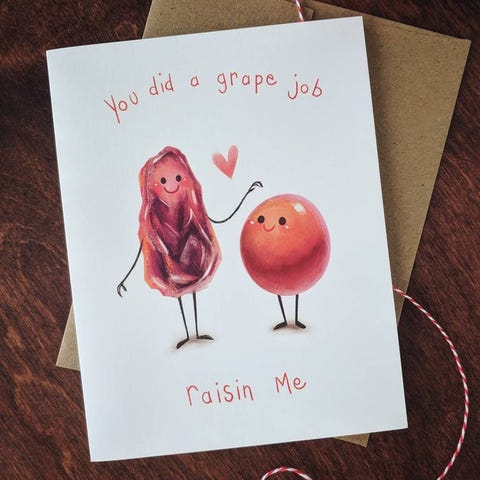 There's nothing like a good old pun to celebrate Dad and thank him for raisin you to become the grape person you are. (Bonus points if you pair this card with a wine gift, obviously.)
7.
Sorry About Those Teenage Years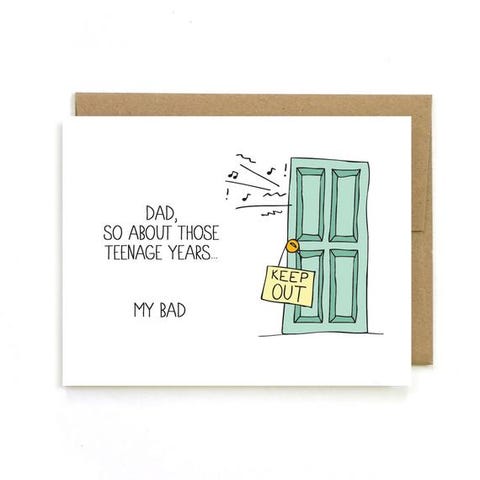 Now that you've grown up, you might just be able to see how difficult you were to deal with as a teenager (oops!). Sorry about all those slammed doors and eye rolls, Dad!
8.

SWEET FATHER'S DAY CARD FROM SONS



Dad, You're The Greatest of All Time!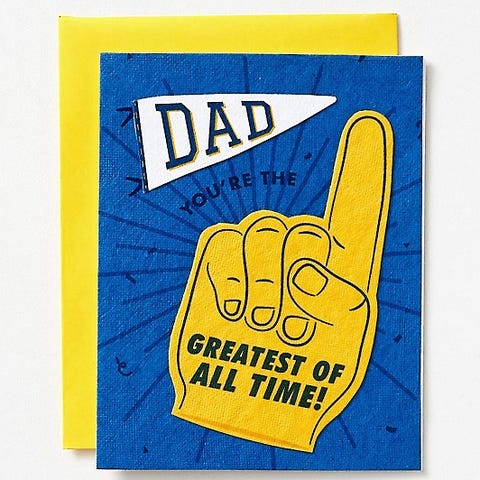 On his special day, cheer on Dad with a foolproof foam finger. He'll love the vibrant colors and honest message.
9.
Best Dad In the Whole World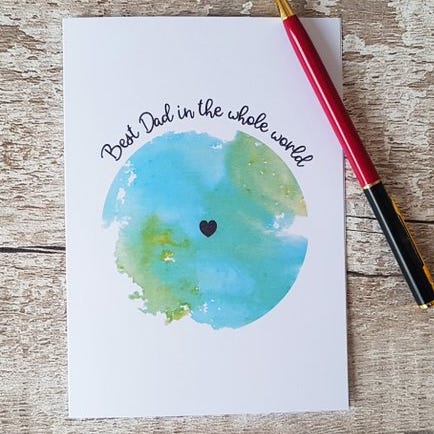 With only a handful of words, this beautiful watercolor card delivers a sweet message. Plus, you can customize it with his name!
10.
You're the Rarest of Them All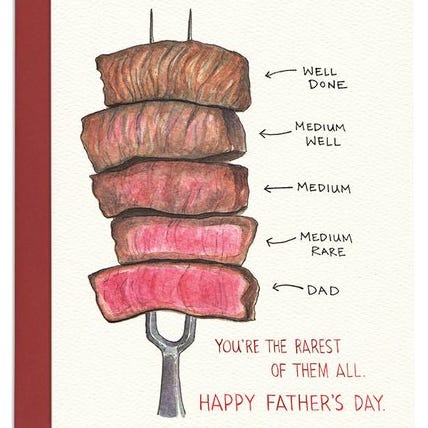 If there's anyone who loves a good steak, it's Dad. With nearly 1,000 5-star reviews, this punny Father's Day card is a clear winner.