Every year, when the third Sunday in June rolls around, words seem to escape us. This year, show one of the most important men in your life how much you care for him by sharing one of these heartfelt Father's Day quotes in a thoughtful Father's Day card, a sweet text, or even a special tribute for him on social media. Whether you go for a sappy and sentimental quote or more of a funny saying on par with his never-ending supply of dad jokes, these powerful quotes about fatherhood will go perfectly with a nice gift for Dad — plus, it'll be a great way to show your old man some love on his special day! And of course, if you need more Father's Day inspo, don't forget to check out our best ideas for last-minute gifts and fun Fathers' Day crafts.
Billy Graham
A good father is one of the most unsung, unpraised, unnoticed, and yet one of the most valuable assets in our society.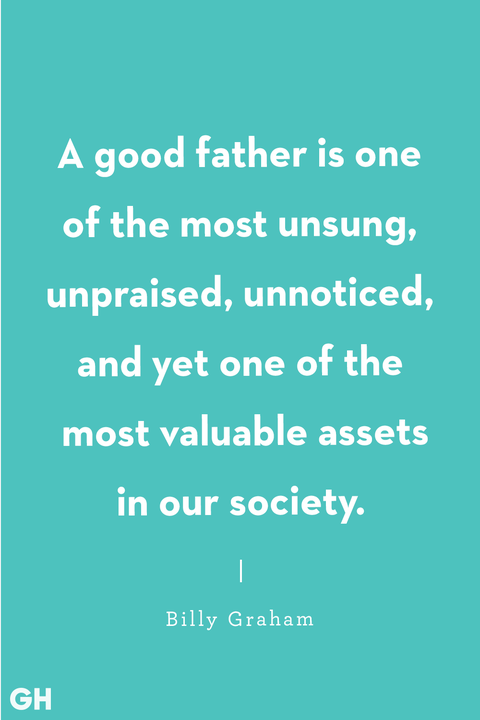 Harper Lee
She did not stand alone, but what stood behind her, the most potent moral force in her life, was the love of her father.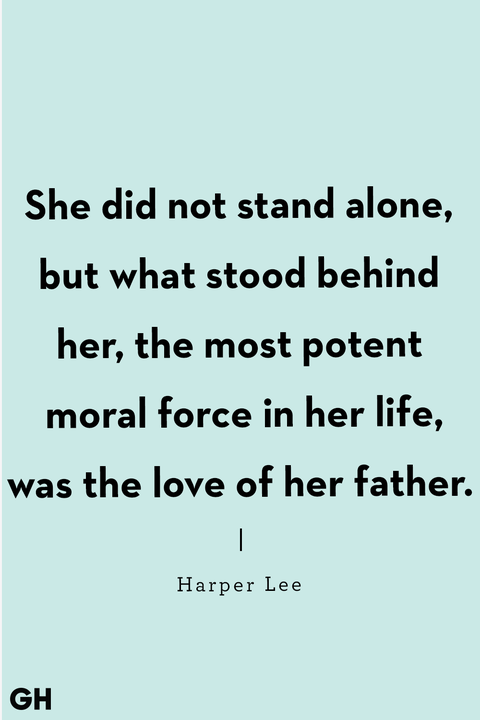 Dwayne "The Rock" Johnson
I realized being a father is the greatest job I have ever had and the greatest job I will ever have.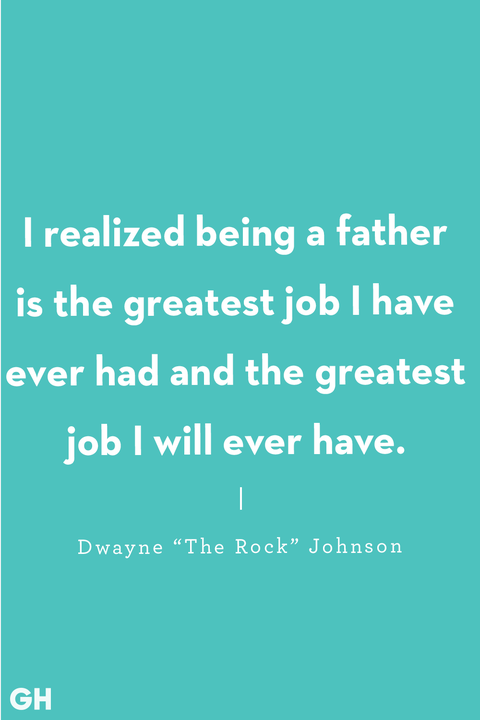 Johann Friedrich von Schiller
It is not flesh and blood, but the heart which makes us fathers and sons.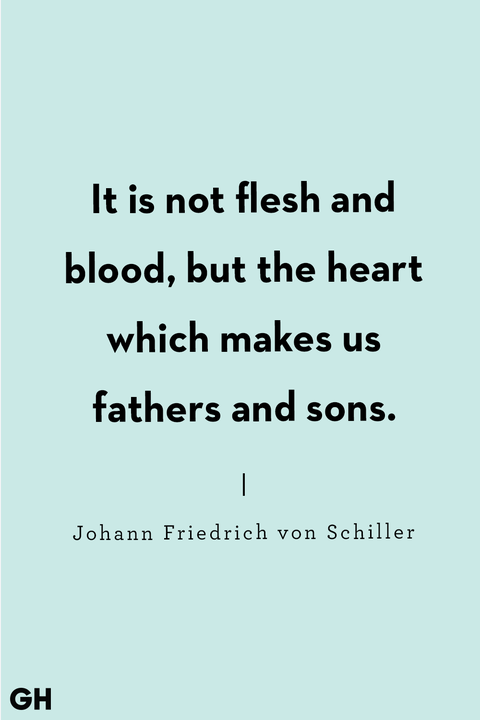 Dave Attell
When you're young, you think your dad is Superman. Then you grow up, and you realize he's just a regular guy who wears a cape.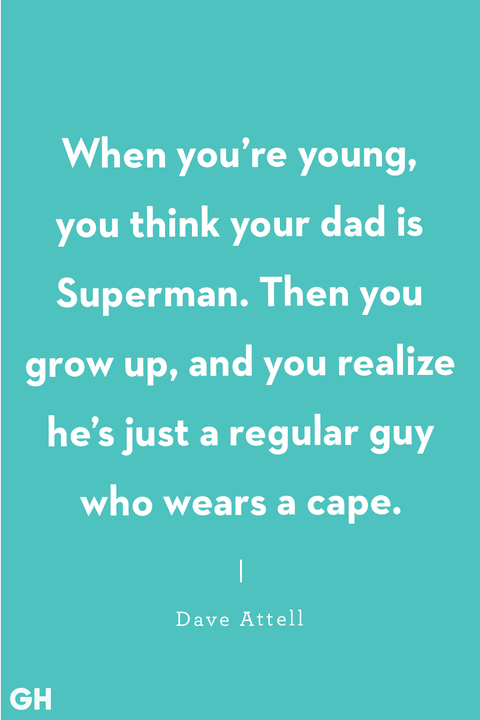 Liza Minnelli
My father gave me my dreams. Thanks to him, I could see a future.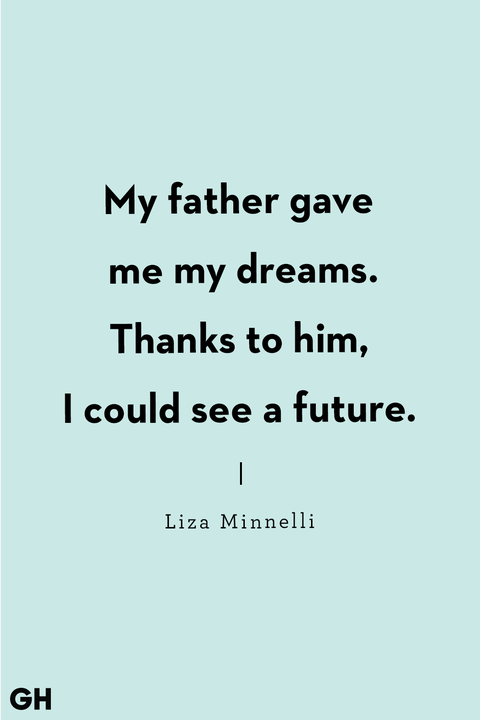 C.S. Lewis
An almost perfect relationship with his father was the earthly root of all his wisdom.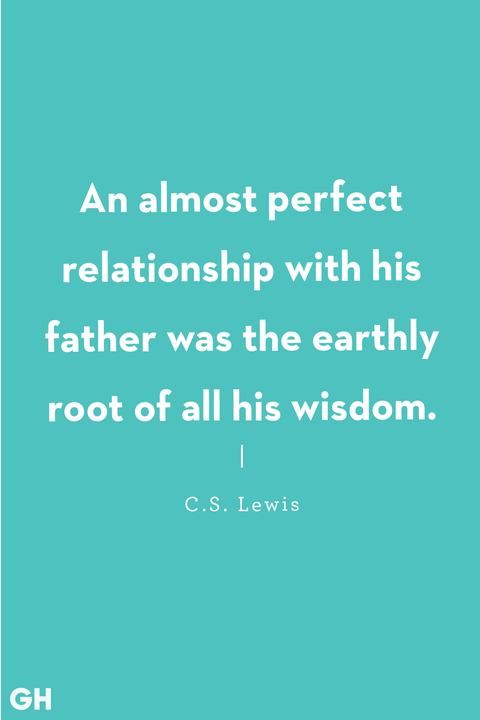 Dan Zevin
Lately all my friends are worried they're turning into their fathers. I'm worried I'm not.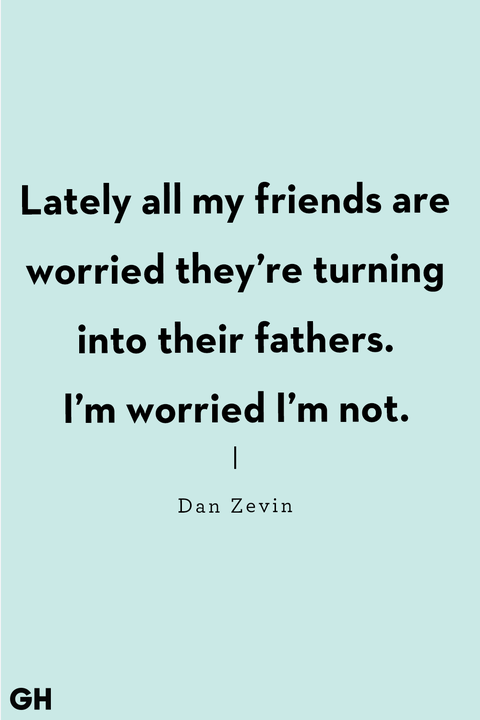 Fanny Fern
To her, the name of father was another name for love.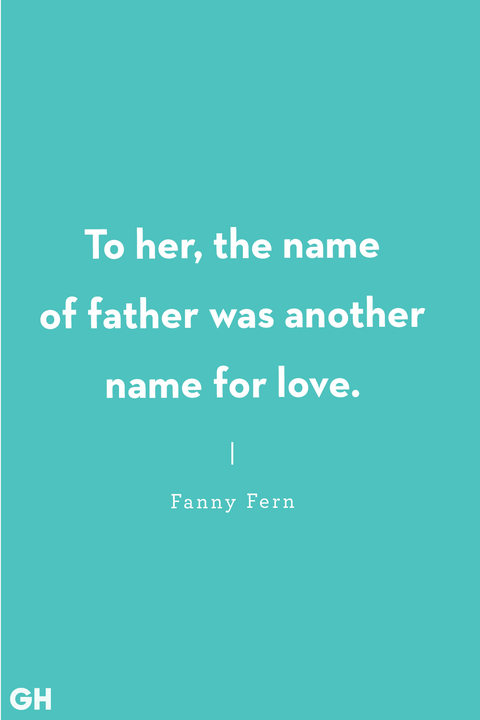 Mario Cuomo
I talk and talk and talk, and I haven't taught people in 50 years what my father taught by example in one week.