Hands down, the best gift you could give Dad for Father's Day is quality family time. But if the kids want to go the extra mile and get Dad or Grandpa something extra, here are a few DIY gift ideas perfect for kids of any and all ages — yourself included. Even better: A lot of ideas include free printables templates, which means there's less work for you (and the little ones). Once you finish your Father's Day craft, write a heartfelt message in a card and call it a day.
Stick Roll-Up Card
He could hang this card up in his office so all his coworkers know the coolest things about him.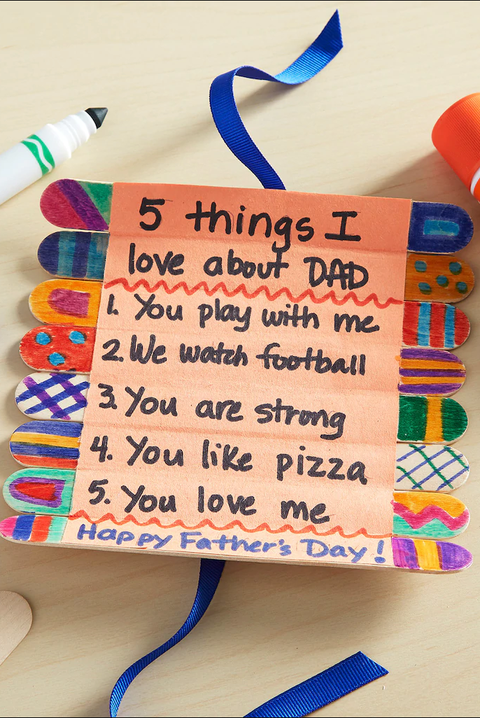 Dad Typography Glasses
Simply print the template onto some sturdy cardboard in his favorite color. Make sure to help the little one when using the craft knife or scissors.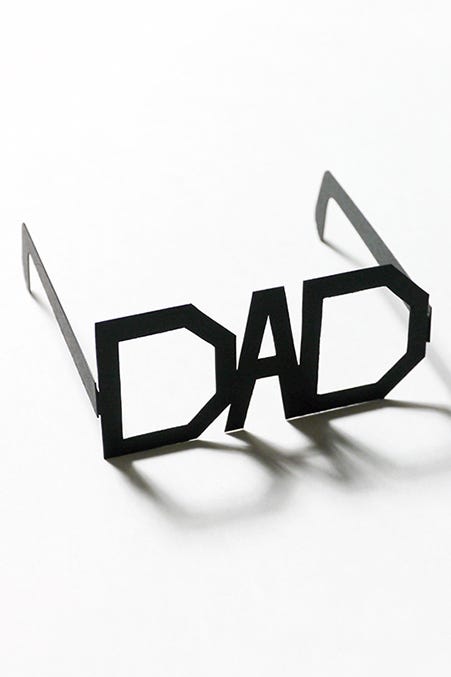 Father Bobble Head
A mini version of him with a cutout of his face is sure to bring the whole family a few laughs and giggles.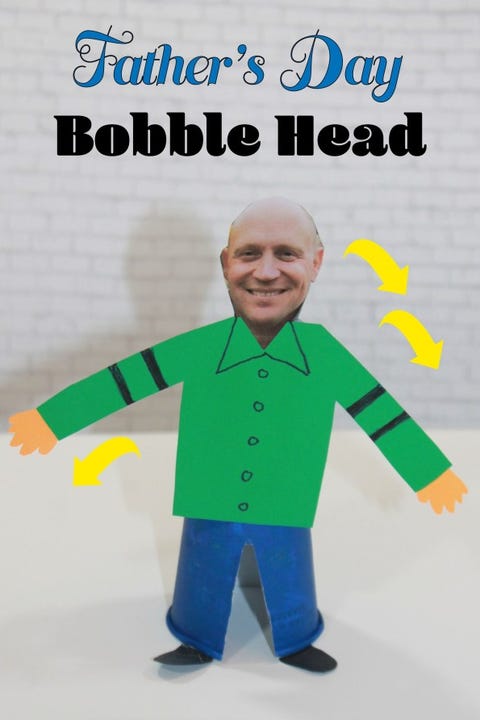 Handmade Superhero Craft Card
It's the cutest way for the young superhero fan to show his love for the big superhero in her life.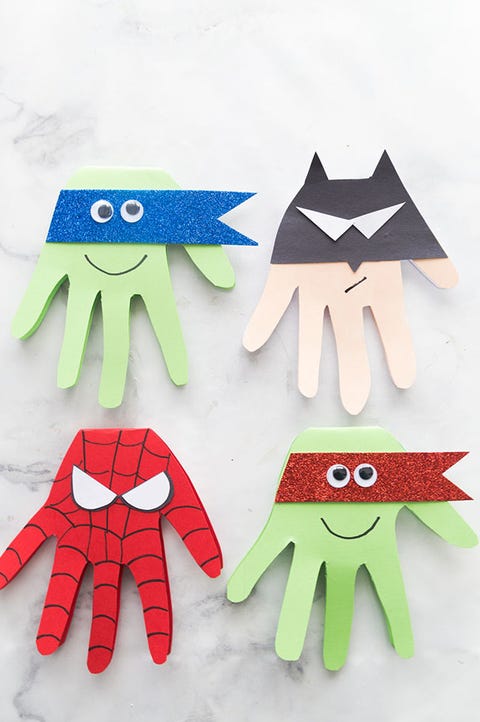 LEGO Building Memories Jar
Jot down a favorite activity of his on each LEGO, then pick them out of a mason jar when you need a fun weekend activity. When you're done with a few ideas, stack the legos on top of on another to represent the memories "built."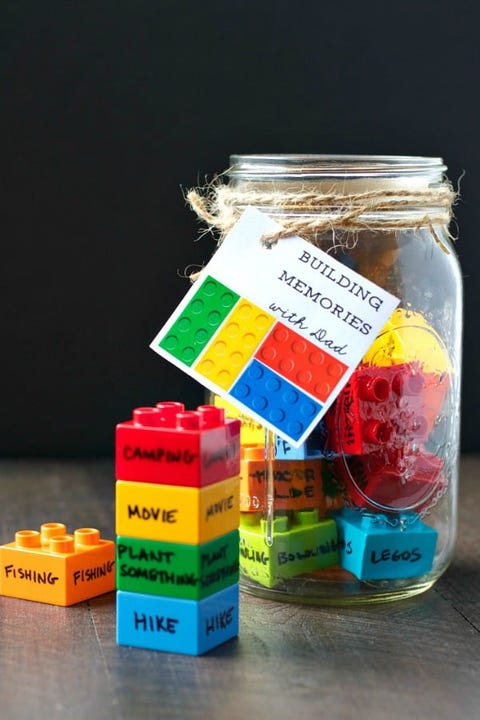 I Love You This Much Hand Card
This one's definitely one of the easier crafts on this list! Kids trace their hands, and you help them cut out of a strip of paper to fold in accordion style. Add some letter stickers and you're done!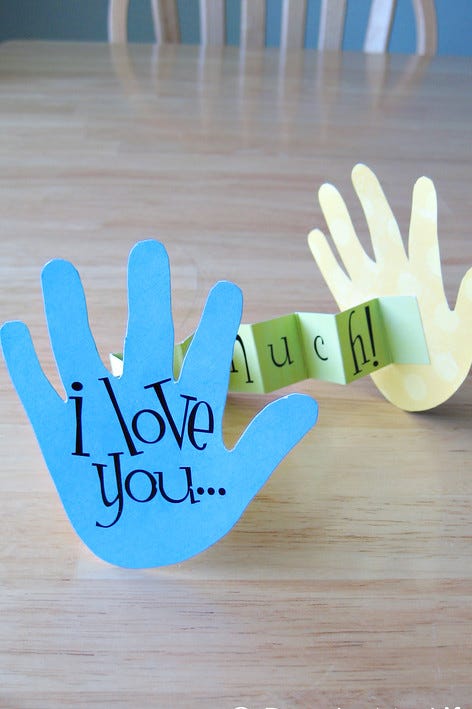 Homemade Monster Mix
Even the littlest monsters can help construct this healthy snack for dad. The blogger includes a printable to decorate the jar perfectly for the holiday.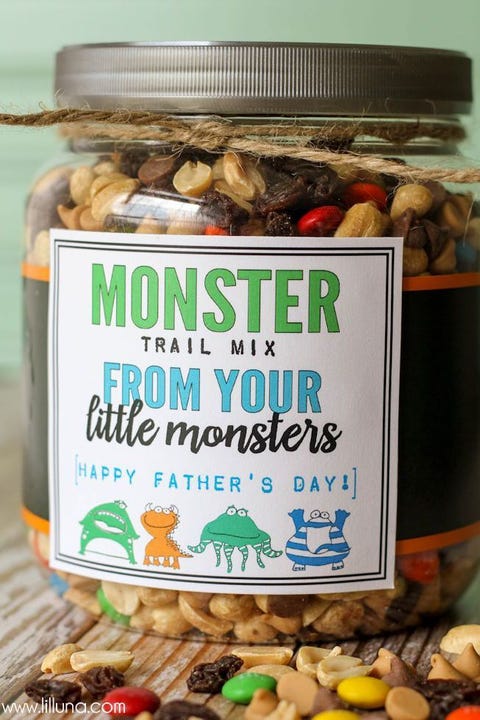 Best Dad Award Ribbon
This gift idea doesn't require complicated skills to show dad that he's #1. When you're done with it, stick a safety pin on the back so he can wear it all day Father's Day!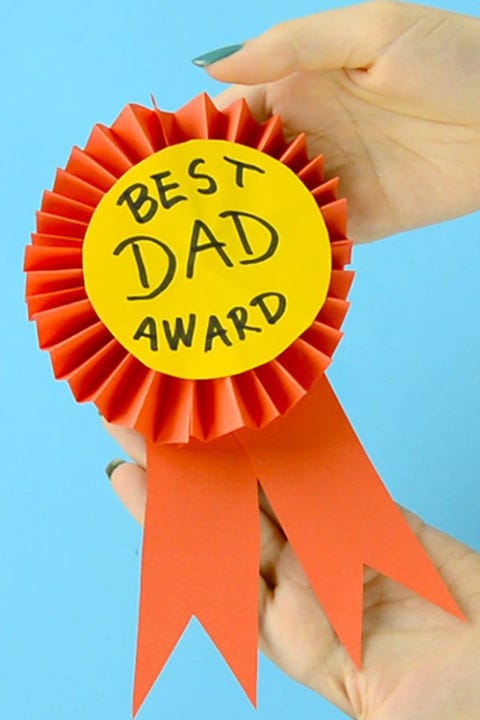 Little Handprints
Remember playing with Shrinky Dinks as a kid? They also come in blank sheets that you can use for your own projects. Just color, bake, and shrink!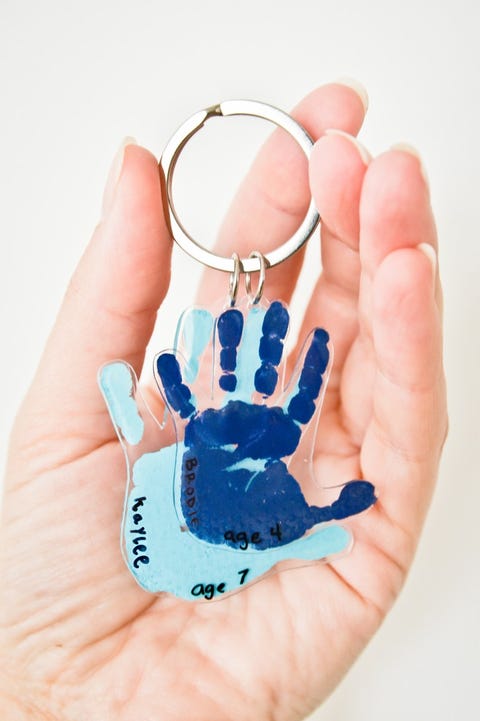 Swedish Fish Box
Perfect for dads who love to fish, or love to eat Swedish fish! Make this cute craft into a hands-on learning experience by having kids sort the fish by color into different boxes.