Dad says he is easy-going and wants for nothing, but you know when it comes to his Father's Day present, it's got to be good. After all, he's the guy you looked up to, (quite literally), all these years, and it's only fitting that you get him the best Father's Day gift that shows how much you appreciate him. Sure, we get that shopping for Dad isn't easy — especially when he's got a particular personality. To help you out, this Father's Day gift guide has something for every type of Dad: the guy who loves hanging with the kids outdoors, the romantic type who can't get enough of his wife, or the new dad celebrating his first holiday. Some of these picks even make unique presents for grandpas, uncles, and any other special dad in your life. We kept budget in mind, too, and made sure to include everything from affordable gifts on Amazon to personalized Father's Day presents you can't find anywhere else. These best Father's Day gift ideas includes grooming products, cheap yet thoughtful momentums, and some hilarious gag gifts that will make him LOL for days.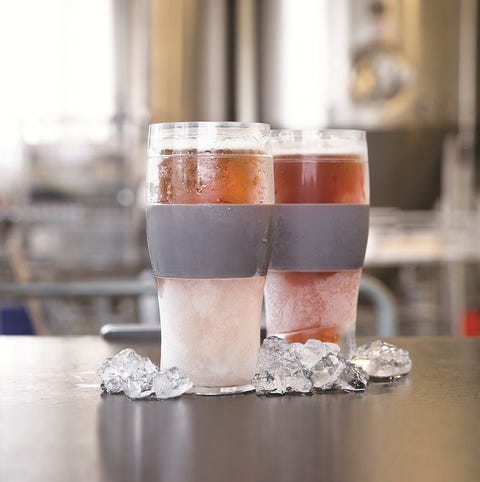 With this beer gift, all Dad has to do is pop these cooling glasses in the freezer for about two hours — from there, he can enjoy a cold one whenever he'd like!
2.
Best Farter Ever Oops Meant Father Mug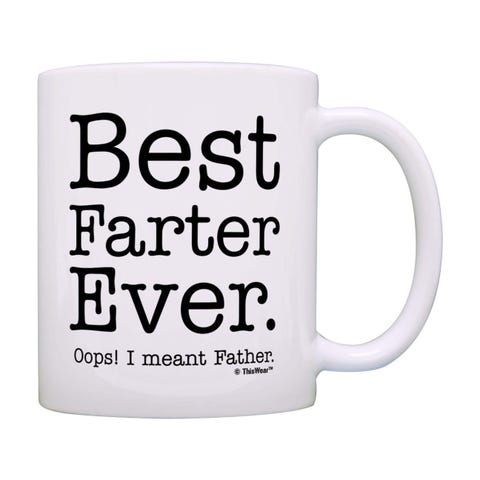 The mug says it all. It makes a great last-minute gift, plus reviewers say that the seller ships the mug in protective packaging, and the writing doesn't fade away even after several washes in the dishwasher.
3.

GUARANTEED DELIVERY FOR FATHER'S DAY



The Official Beard Bib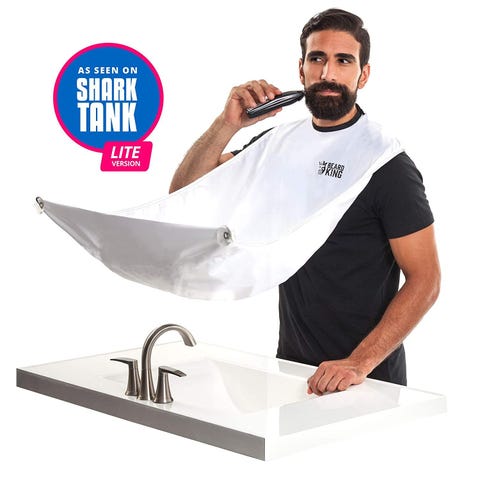 There are few things worse than seeing clumps of freshly shaven hair scattered in the bathroom sink. This beard hair catcher can be worn like an apron so there's no mess, clogged drains, and best of all, no cleaning.
4.
Vacuum Insulated Rambler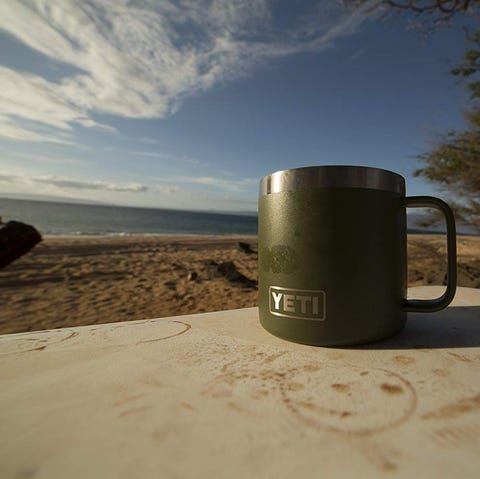 When he's camping or on carpool duty, this super durable travel mug will keep his morning beverage of choice super hot (or nice 'n' cold).
5.

A UNIQUE GIFT IDEA FOR GRANDPA



Whiskey Decanter and Rocks Glasses Set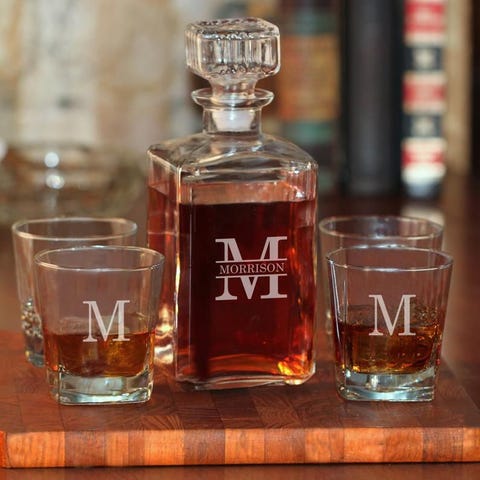 If you don't want the whole set, you can choose to purchase only the decanter, or the decanter and two glasses. It makes the perfect gift for dads who like to celebrate with a little whiskey every now and then.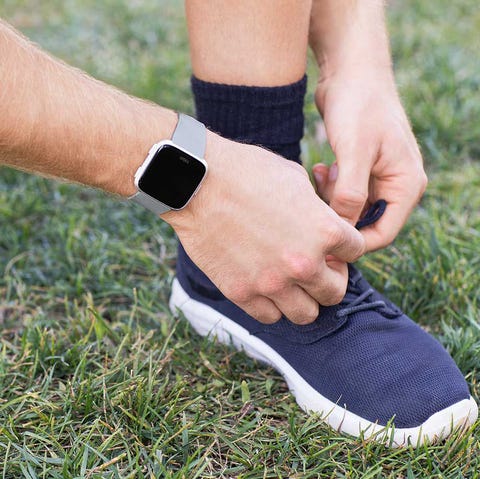 Fitbit's classic watch will motivate him to accomplish his fitness goals big and small. It even reminds him to get up from his desk every few hours, and go to bed on time. One of our writers deemed the Fitbit better than the Apple watch.
7.

PERSONALIZED GIFT IDEA FOR DAD



Monogrammed Genuine Leather Wallet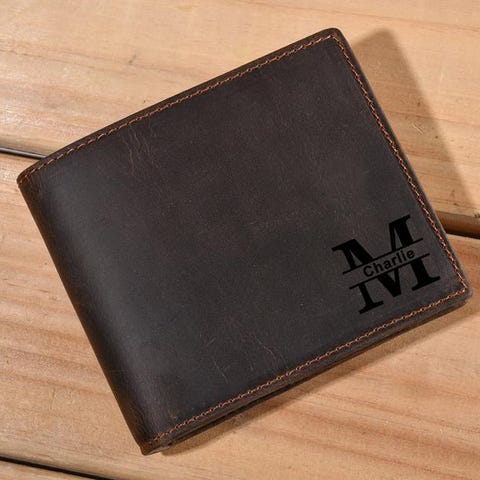 Customer reviews agree on the high quality leather and spot-on engraving. Anything personalized like this is usually custom, made-to-order and takes a while to arrive, so make sure to purchase ahead of time!
8.

MAKES A CUTE GIFT FROM THE KIDS



Genetic Ethnicity + Traits Test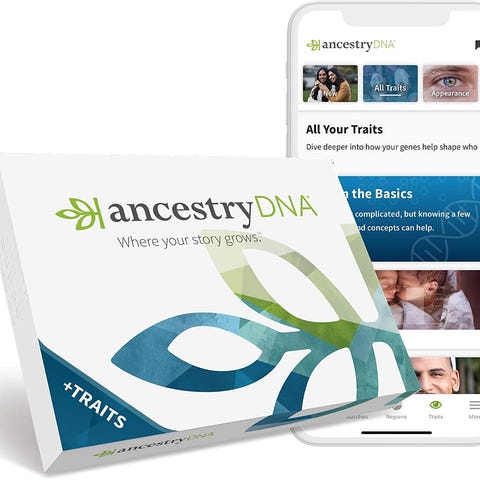 DNA kits do more than just tell him about which countries his family is from they also help build surprising connections and help him understand his roots more. This particular edition lets him discover more about how his genes influenced his appearance and provides a more precise ethnicity estimate.
9.

ROMANTIC FATHER'S DAY GIFT FROM WIFE



Custom Family Portrait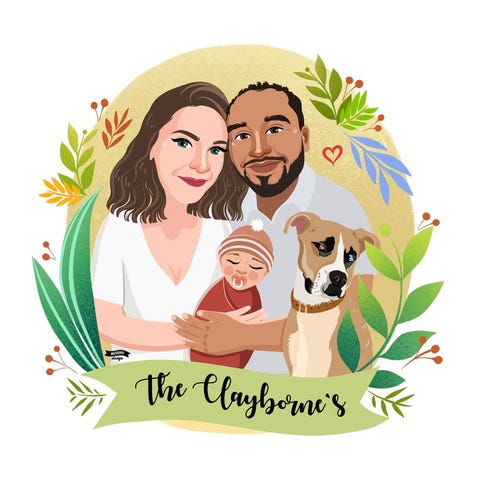 Besides the custom illustration, the Etsy seller will add your initials or any other text you'd like in the portrait — you can even have pets added into the picture. Just note that the fee increases with each additional character in the portrait.
10.

A CHEAP BUT THOUGHTFUL FATHER'S DAY GIFT



What I Love about Dad Journal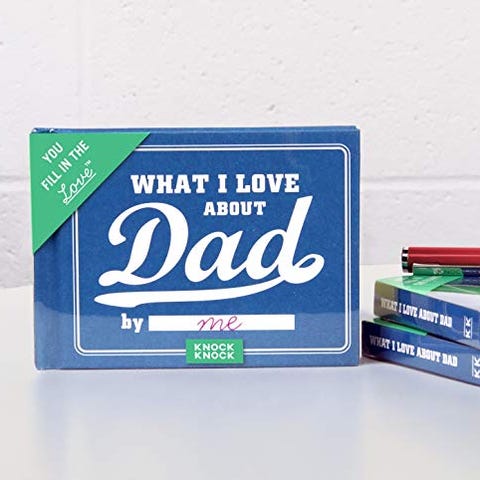 Writing a Father's Day card can sometimes prove challenging; instead, opt for this $10 book that has fill-in-the-blank prompts to help you express how you really feel about him.